Referencing a thread yesterday about emergency landings, and comments that were made about a TACA 737 performing an engines-out emergency landing on a levee in eastern New Orleans in May of 1988. A co-worker who was part owner in a C-152 and I took a run over the area a couple of days after the TACA landing (we were at a conference at LAS during the actual emergency). Due to flight rules, and the fact I didn't have a zoom lens on me, I got a bunch of photos, but they weren't the best. I've got a slightly better one than this somewhere, but it's with another group of photos that are hiding some where: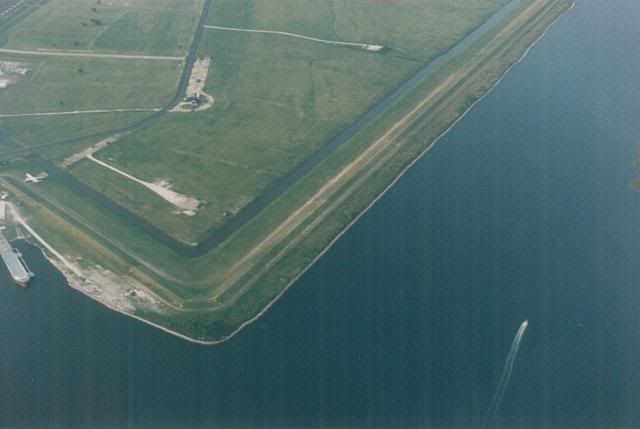 If you look closely at the photo, the 737 is parked at the left edge of the photo, in the center. He landed on the long strip of grass (called a 'levee batture' down here) just to the right of the narrow canal that runs from the top right towards the bottom left of the photo.
Boeing engineers repaired the engines on-site, and Boeing test pilots flew it off the batture back here to MSY, where the final cleanup was performed, and the 737 returned to service.
Tom at MSY