November 19, 2004 (Friday)

Houston Bush Intercontinental (IAH)-Los Angeles International (LAX)
flight/equip/reg
CO47/767/N69063
(delivered 04/2002)
scheduled/actual departure (gate)
2055/2101 (E7)
scheduled/actual arrival (gate)
2229/2236 (69A)
seat
15L
Long story short: My wife and kids took off for San Antonio for the Thanksgiving holiday and I plan on joining them next Wednesday night. I had some OnePass miles, so I figured I can fly to LAX to visit my parents for the weekend (I have to be back at work on Monday) since they will be by themselves for the holidays. Plus, I get to fly in a 767 for the first time…can't argue with that.
Even though I live on the northwest suburbs, I had to stop in downtown on business. From there, I took the Eastex Freeway (US 59) to IAH.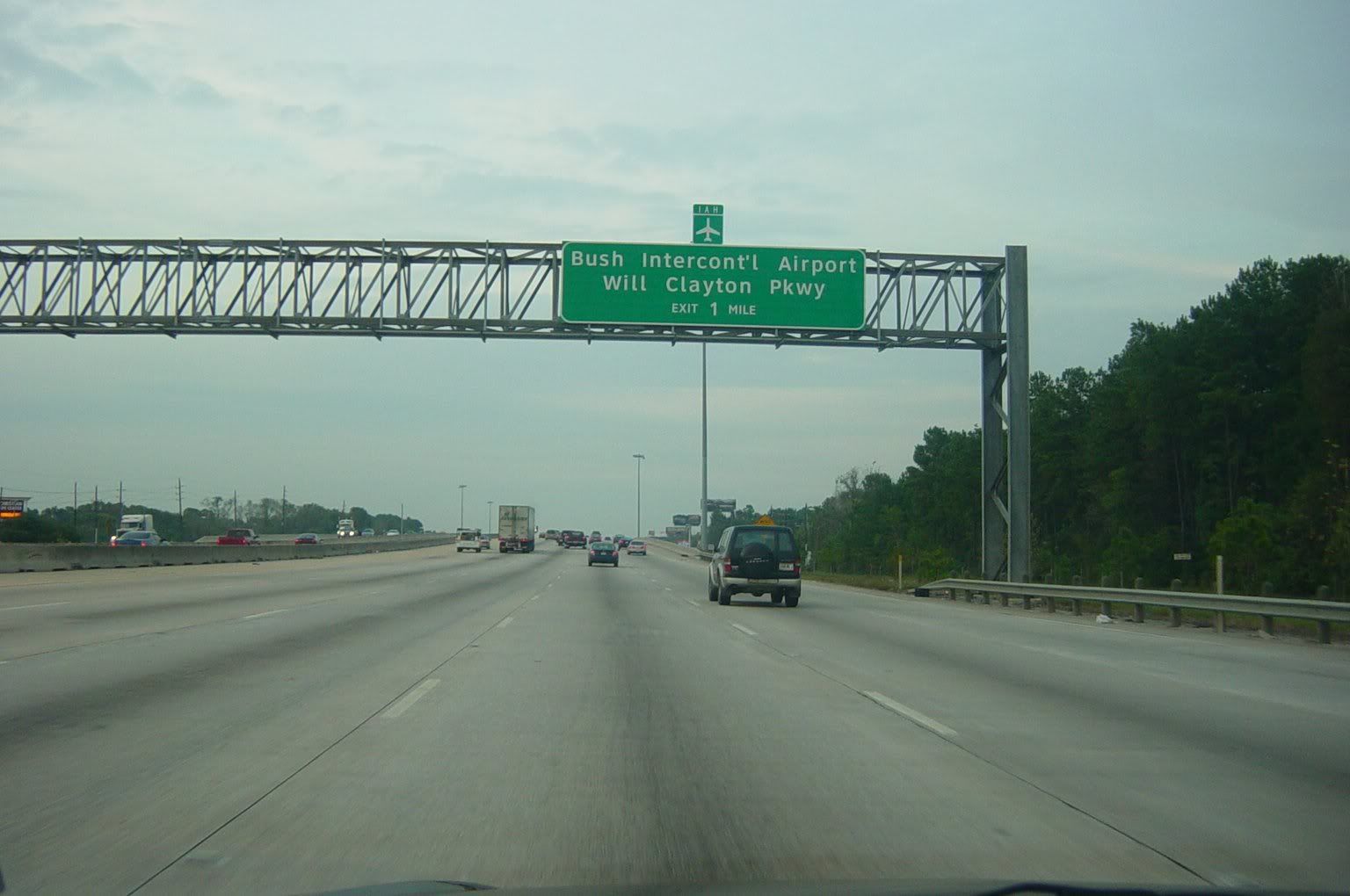 I went early so I can do some spotting in the terminal area. But as I was driving down Will Clayton Parkway, I noticed a CO 777 approaching runway 27.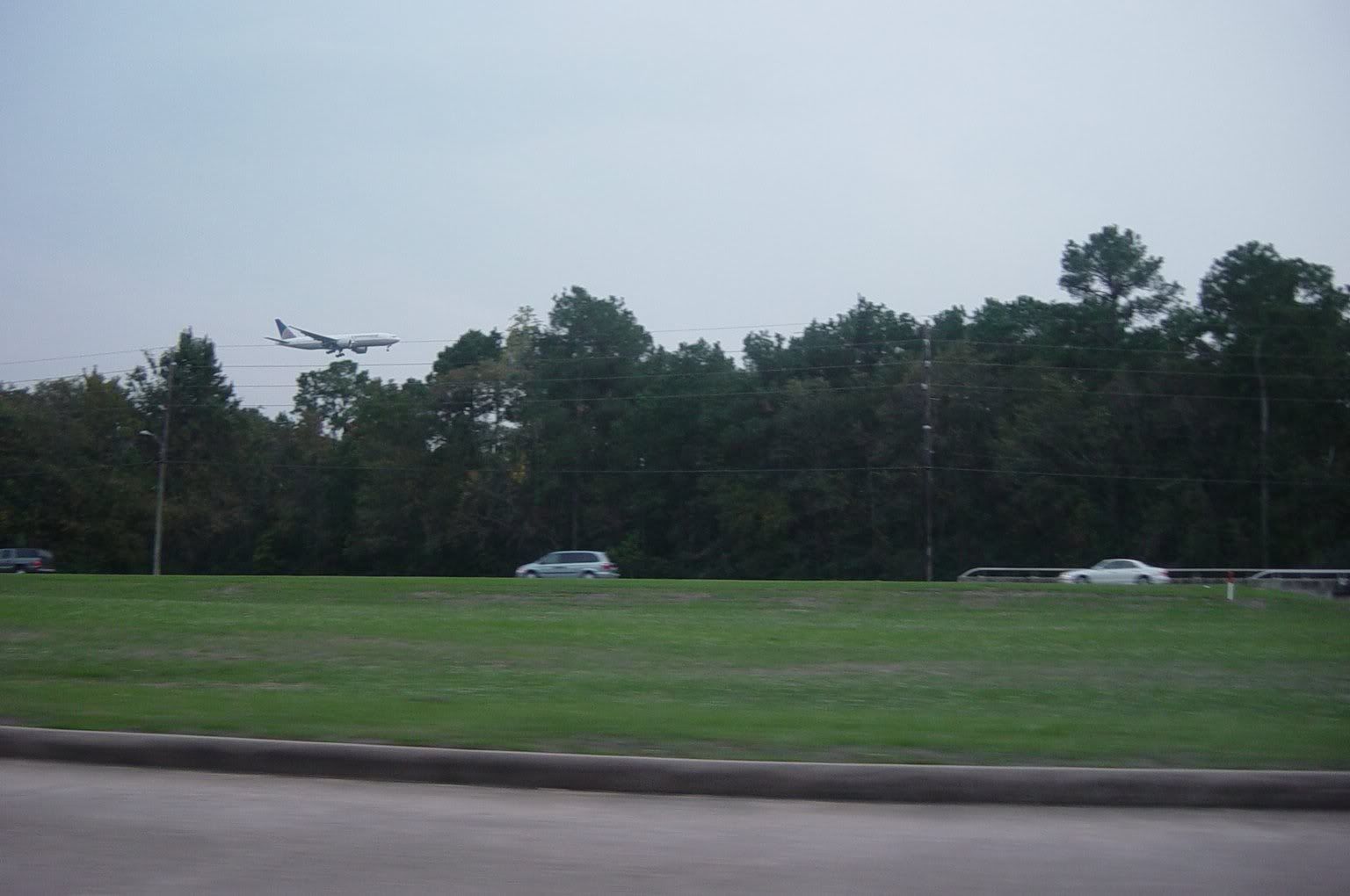 I guess I have some time to swing over to the Lee Road observation area and take some pics.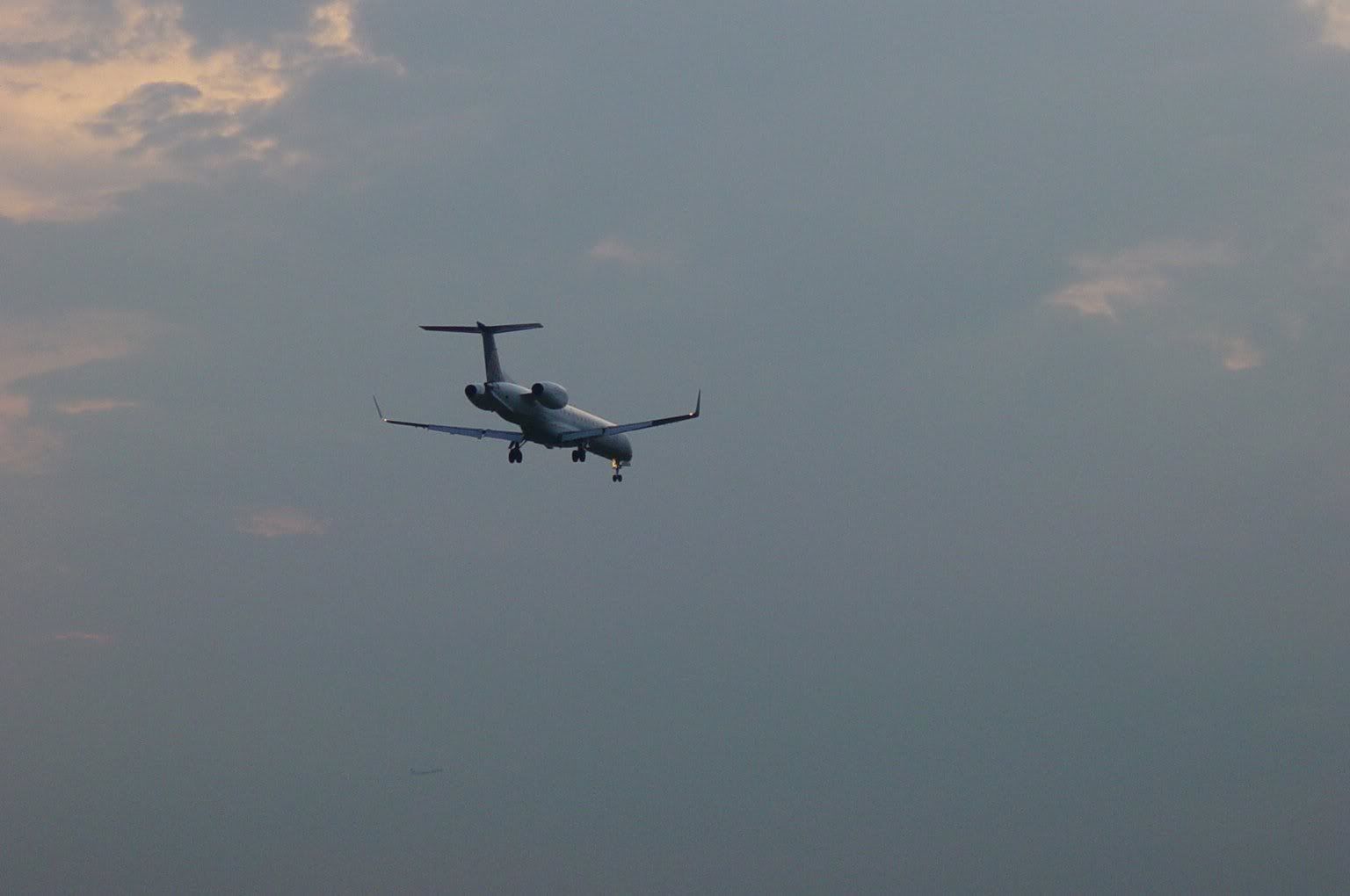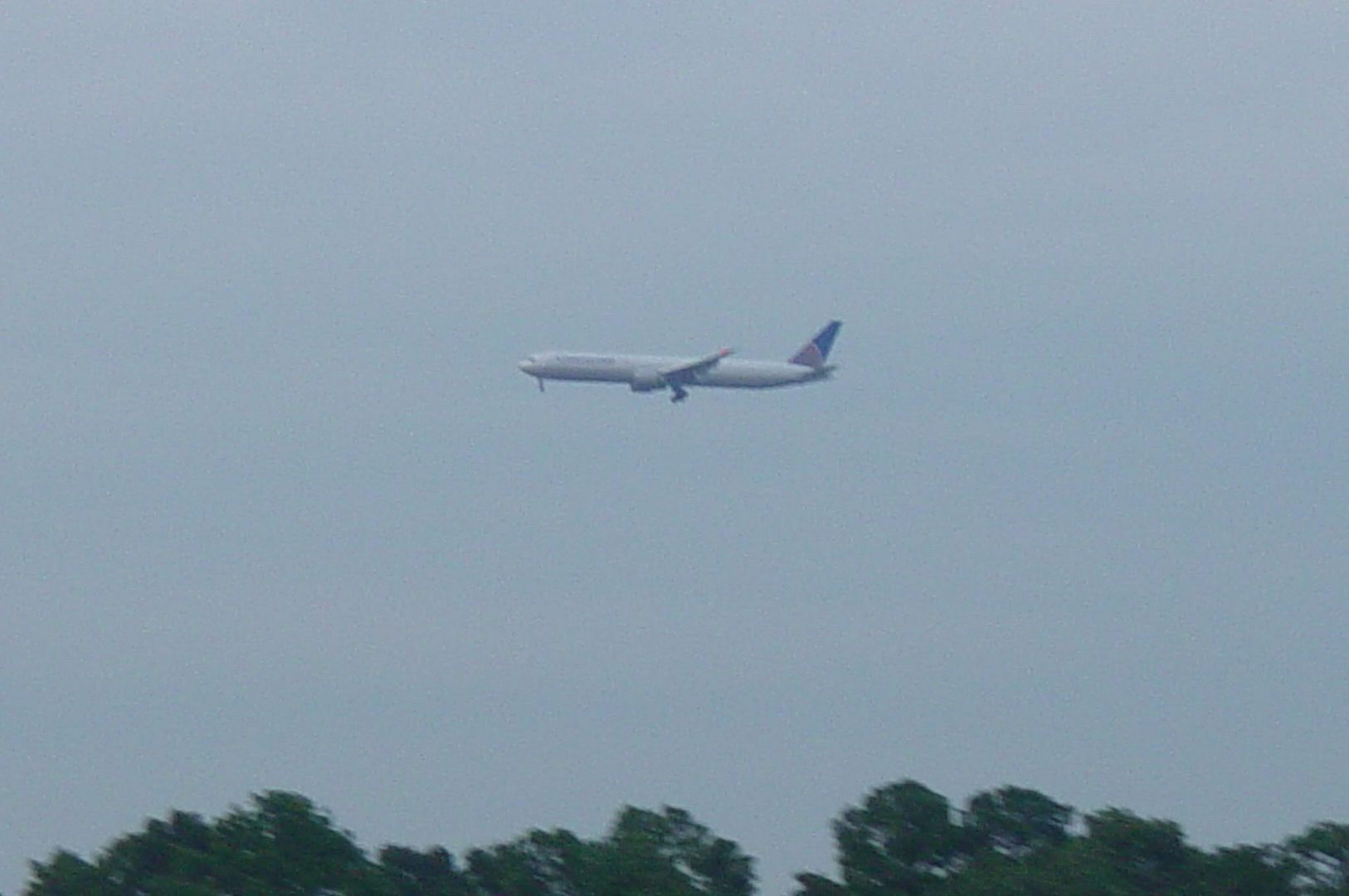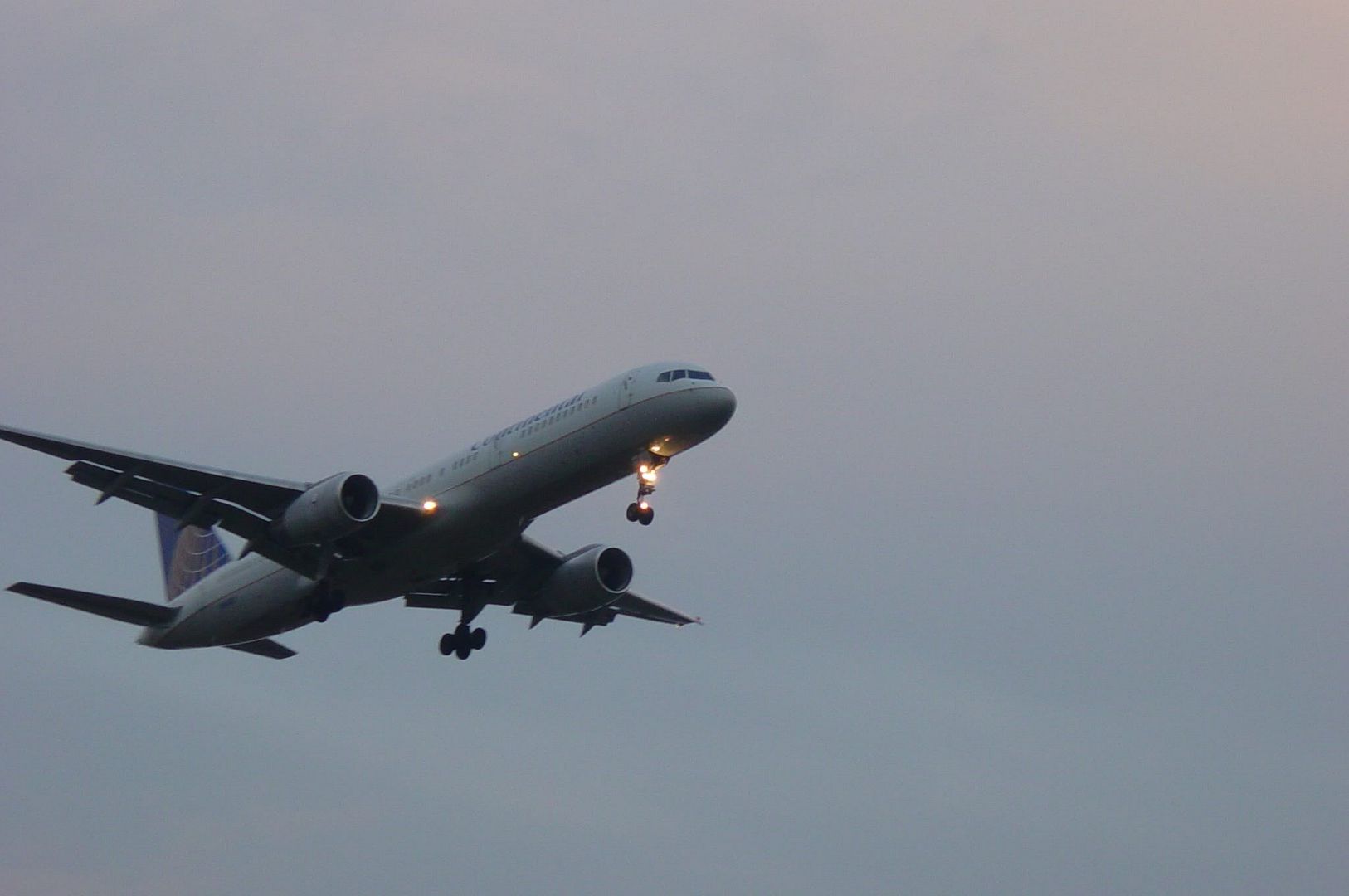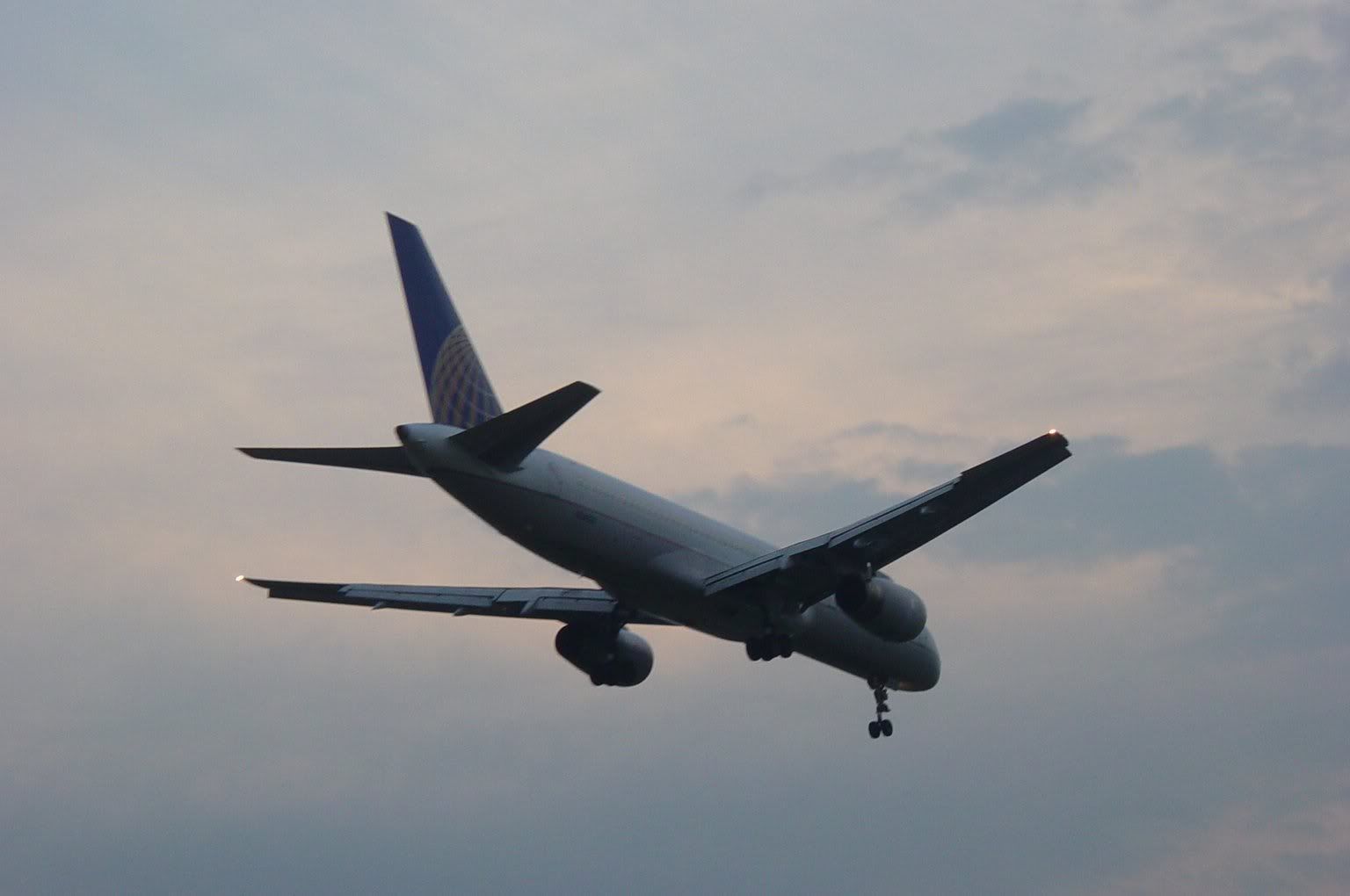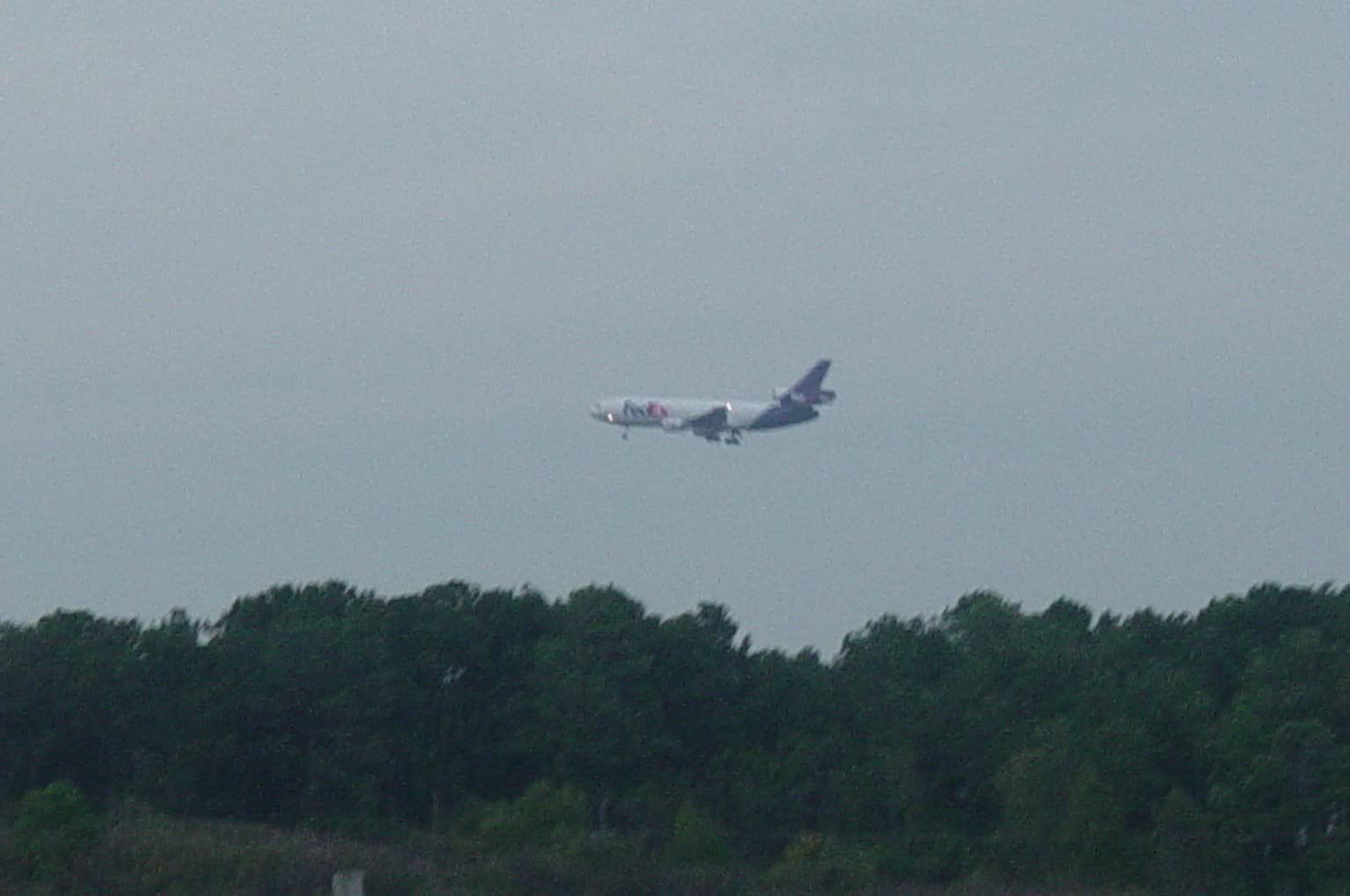 By 530pm, I figured I better get to the remote parking area. I got there, parked my car and jumped on a shuttle bus, headed for Terminal C.
While the terminal was pretty busy, packed with weekend travelers (such as myself), I got through it pretty quickly. I had already printed my boarding pass at home the previous night, so I went to the kiosk to check my bag in. After 5-10 minutes, that was done, now it was on to the security checkpoint. There were two sets of lines, both long, but it moved pretty quickly. I was done in about 15 minutes. Now it's time to do some airport exploring!
First stop, across from the security checkpoint is a display of the airport's namesake, George Bush. I stopped and read the individual panels.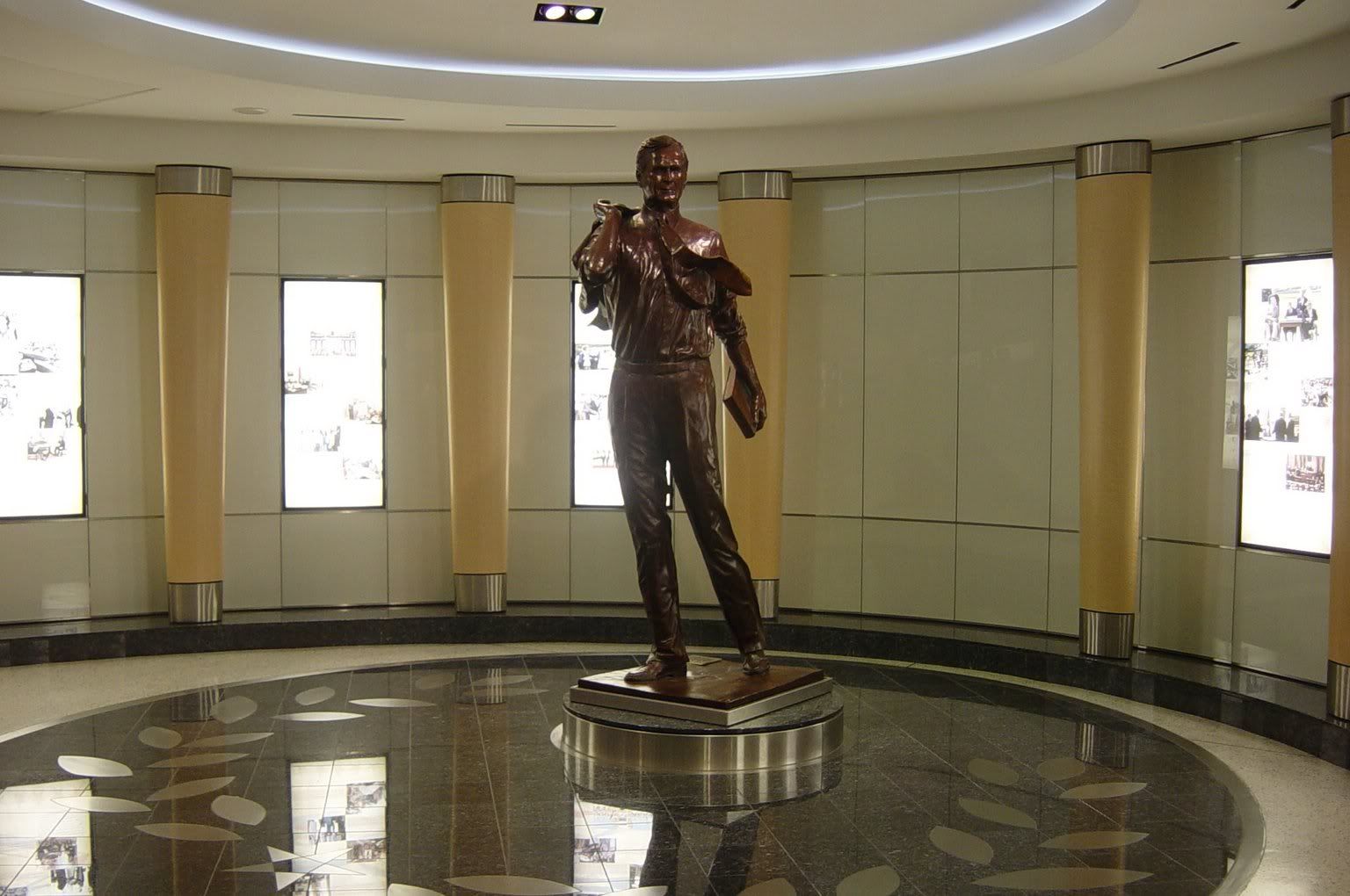 Next, I headed over to the north concourse to see if they finished any remodeling that they planned to do now that Terminal E is open. And the answer is…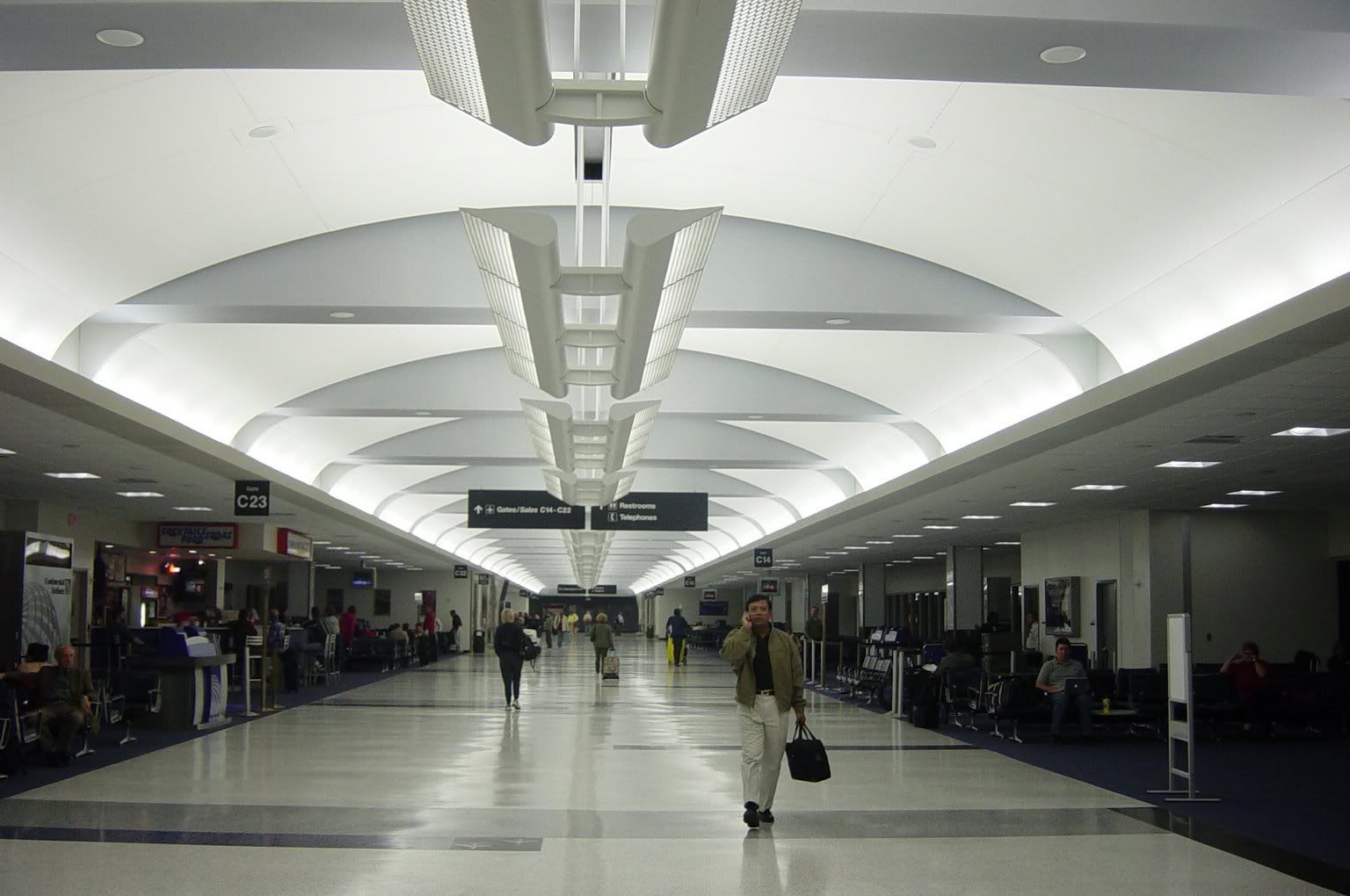 Not anything spectacular, but considering how it looked before, a vast improvement. The west wing of the north concourse was also redone, but the south concourse has yet to be completed. They closed the west wing of the south to start the renovation.
After that, I headed over to Terminal D, to check out the late European departures. By now, it was completely dark, so the pictures did not come out well, but I had to take them, considering one was a Peter Max CO 777!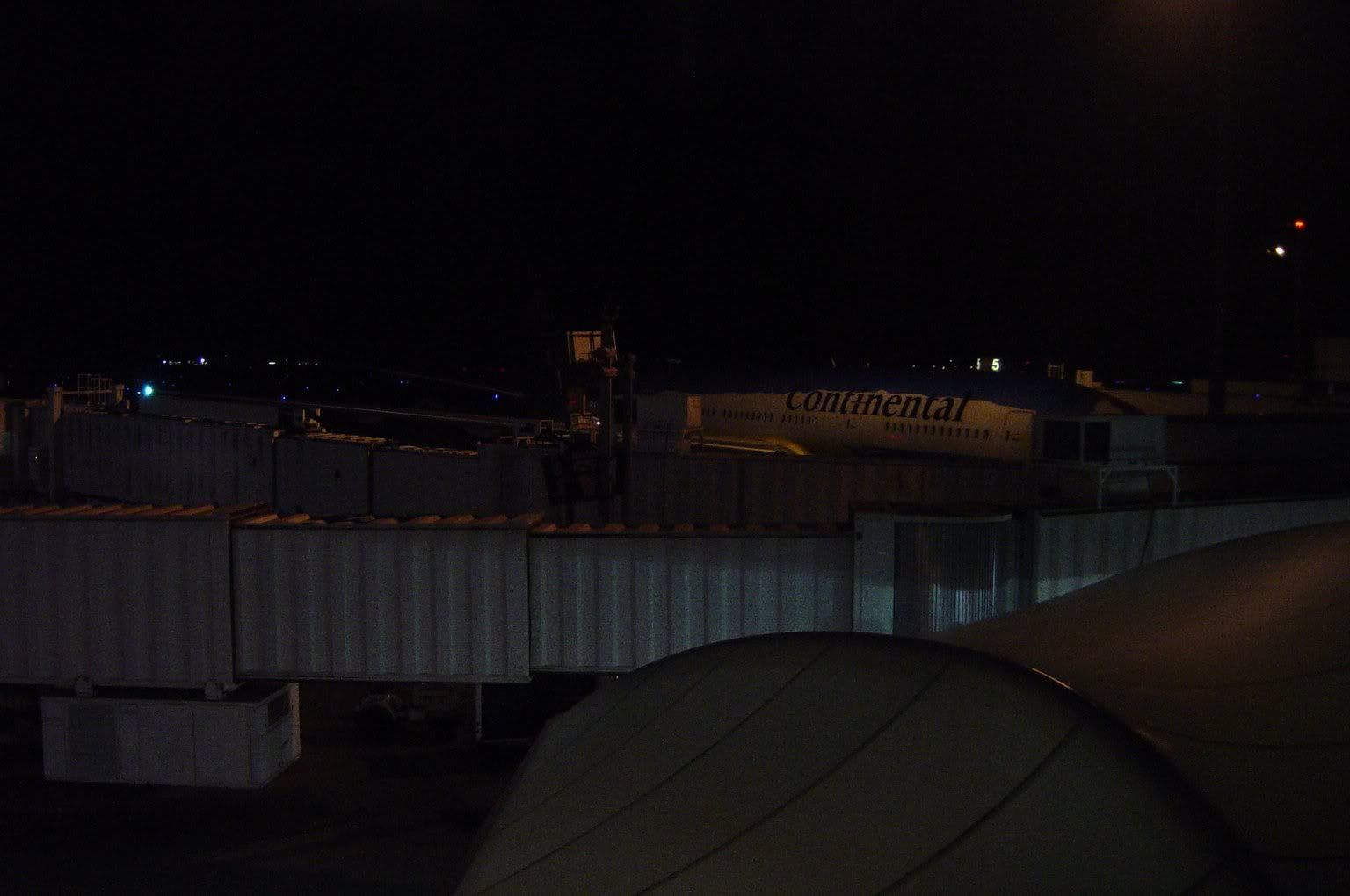 Also, there were two BA 777's, including one with the "Official Airline England Football Team" decal.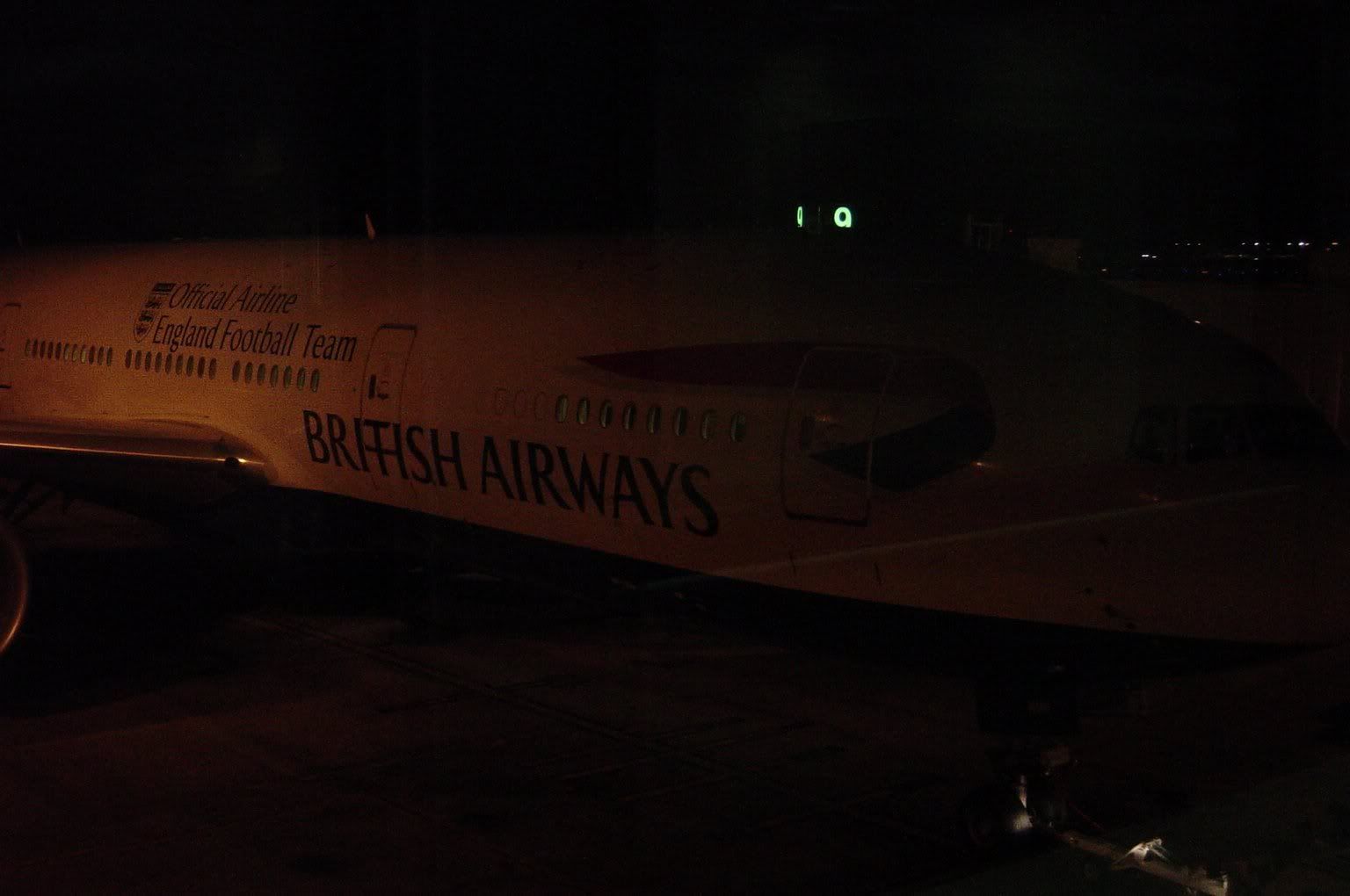 After a quick romp on the TerminaLink, I head over to Terminal E. After going through there a couple of times, I still enjoy the openness of the space. I took a look at the FIDs to double check my flight.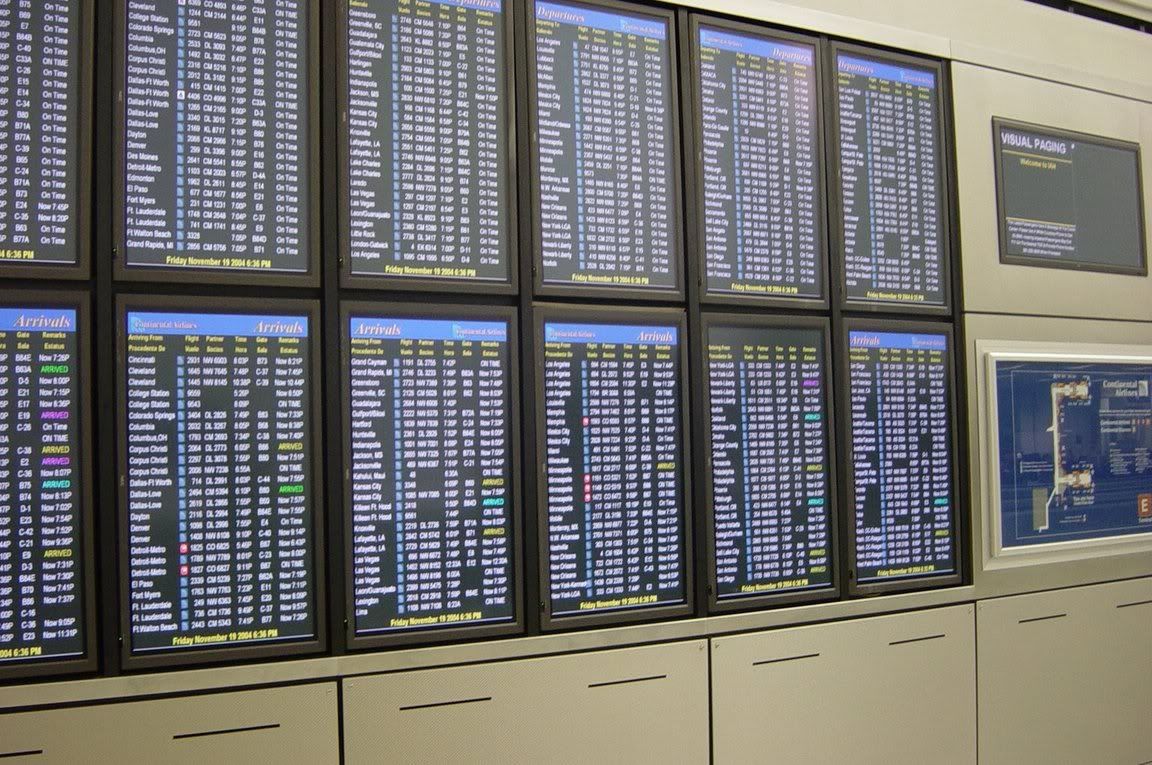 I also checked out an exhibit called the "Video Ring" created by The Art Guys, it really is a impressive display.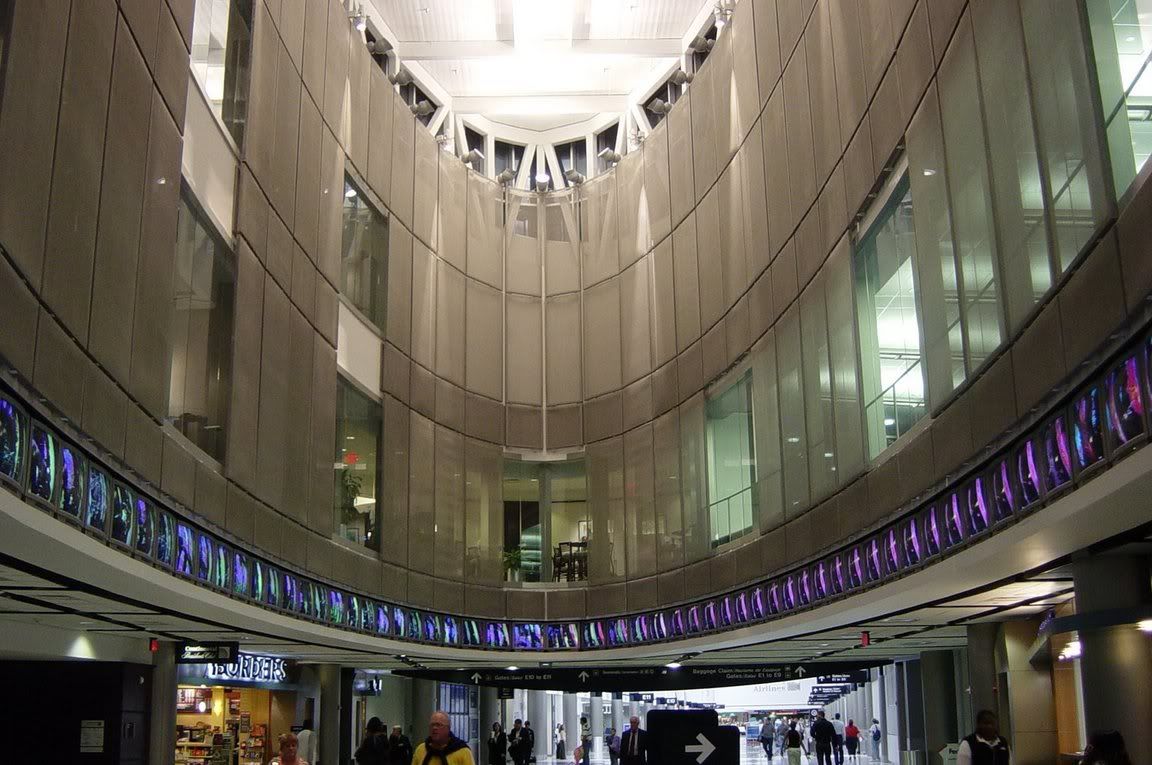 Here a few more pictures of Terminal E: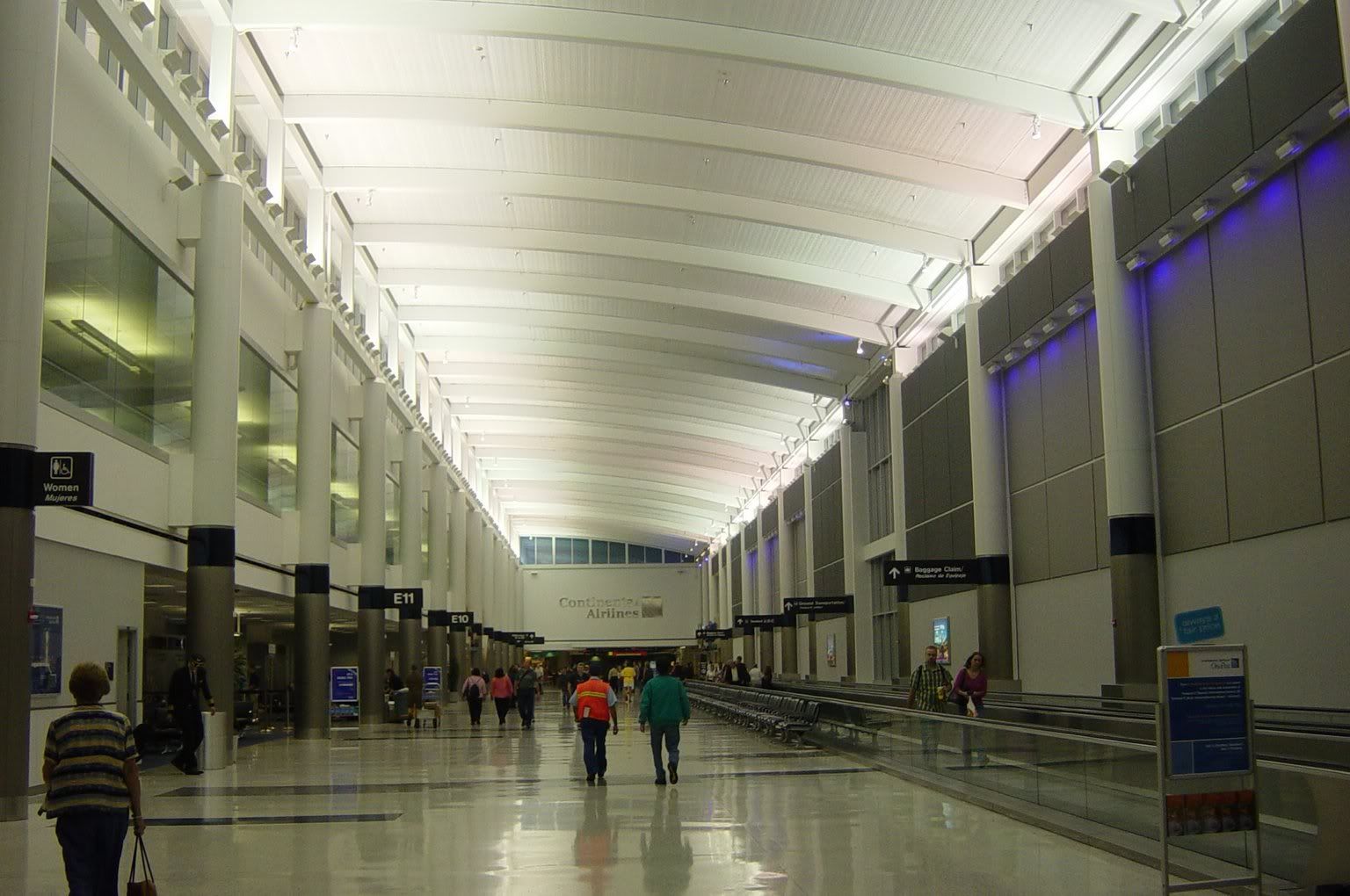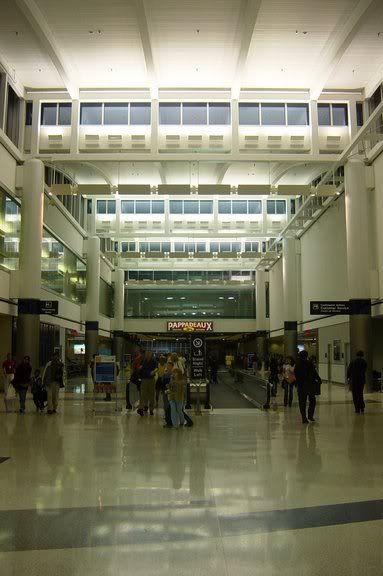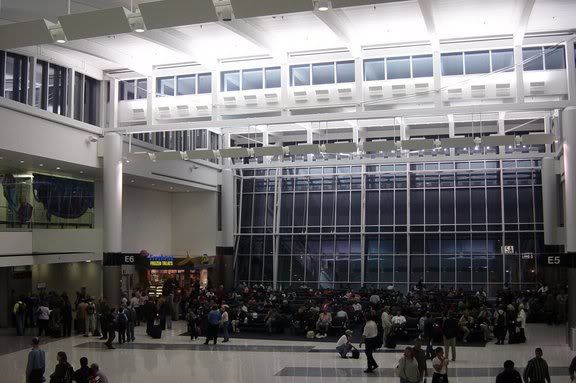 Since the flight is at 900pm, I'm guessing dinner won't be served, so I went over to the food court and got me something from Panda Express.
At around 800pm, I got to gate E7, where they were ready to announce boarding. The flight was overbooked, so they were offering a $300 travel certificate (and free hotel for one night) to anyone willing to give up a seat. I thought about it for about 2 seconds, and then went to sit down and wait.
If I had to complain about Terminal E, it's that the way the planes are parked and the gates are configured; you have virtually no view out the windows. The sterile corridor doesn't help matters, either.
As per usual, I waited until final boarding call to get on (hey, I'll be in the plane for the next 3 ½ hours!) and headed down the jetway.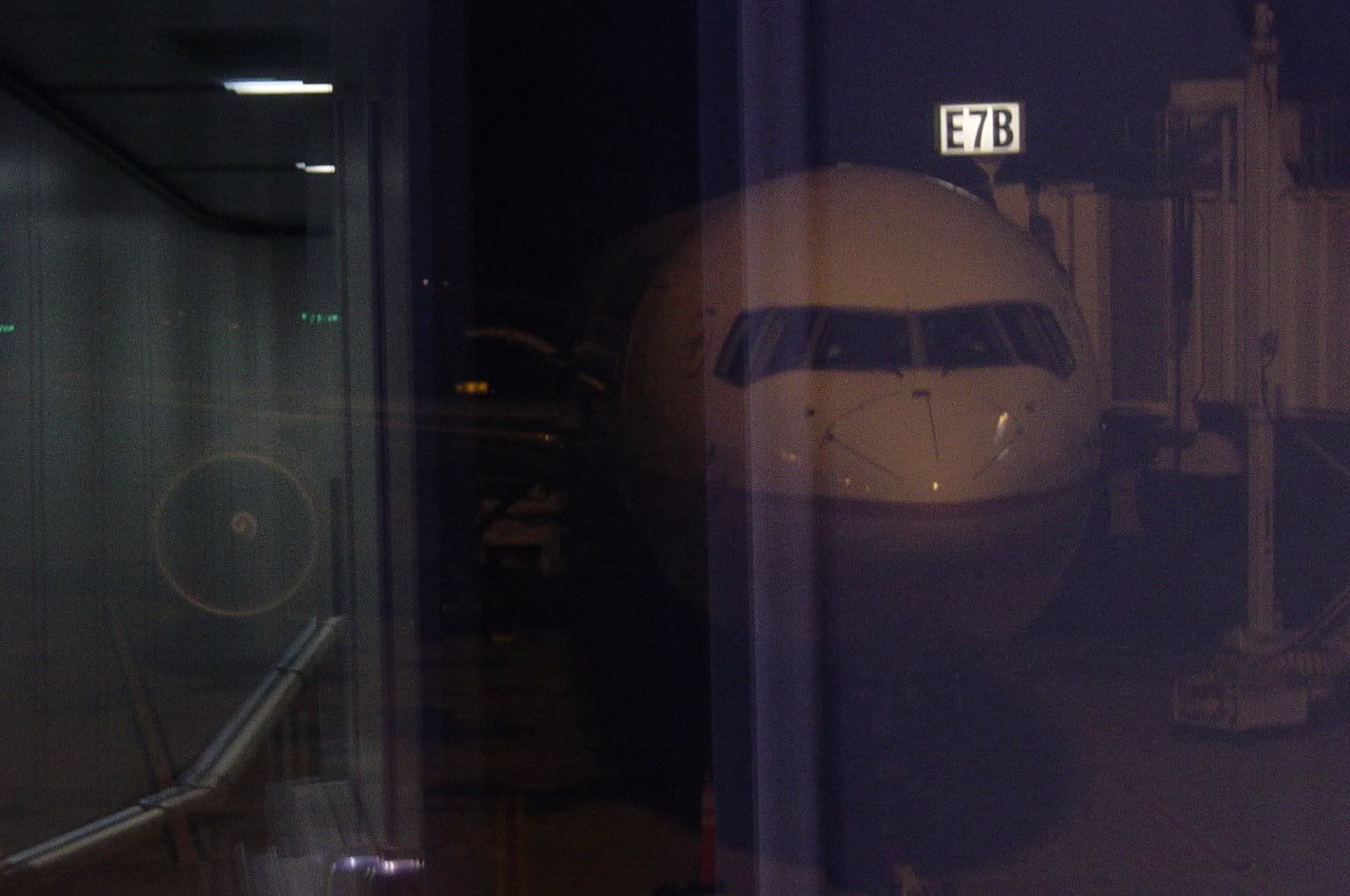 Here's the plane I rode (N69063). The interior shot is from another CO764, but it's pretty accurate.
I managed to get a seat in 15L when I did my flight check-in last night. The CO 767 I was flying is done in "Hawaii" configuration, with the last three rows of BusinessFirst seats taken out and five rows of Economy installed (rows 11-15). They put a little partition/bulkhead to separate the two areas. I really enjoyed the cabin. The bulkheads were not full height, and the curtains draped in the aisles were see-through, so it seemed we were part of BusinessFirst. Plus, with my seat in the last row of this section, I was able to get off the plane first. However, 15L does not have a window right next to the seat, you have to lean forward a little to look out…a minor nuisance, but I didn't mind.
At around 900pm, we pulled back from the gate and started the 15-20 minute taxi, over to 15R. You know how the pilot would make the announcement for "Flight attendants, prepare for departure" right before rotation? Unfortunately (on widebodies anyways), that announcement is made automatically by a recorded voice. I usually get pretty pumped up for the engine start-up when I hear a live pilot's voice say it…oh well. Takeoff was very smooth, considering there were clouds (with rain) moving in. We banked to the right and we were on our way to the left coast!
Shortly after, the FAs came around with headsets and a demonstration on the use of the PTVs came on. The headsets were $5 (you get to keep them) but I used my free coupon that I printed when I checked-in online. Whatever happened to headsets you put on your head and the earphones resting your ears? Mine was two earphone pieces with a plastic "loop" to fit around your ears. I found it very awkward and somewhat uncomfortable, but you do get use to them after a while. I played a little solitaire and alien invasion before heading to channel 2 to watch
The Bourne Supremacy
. I liked the movie ok, it was pretty much like the first one.
Afterwards, the FAs came around with refreshments. As I expected, no meals: we a got a bag of pretzels and a can of soda. While getting a whole can was nice, I would like to see a little snack for the flight, even if it is late evening (maybe a candy bar/cookie or larger bag of chips/Cheetos).
We cruised at FL310 (9451 m) and around 495-505 mph (797-813 km/h) as our flight took us across the great state of Texas, flying north of El Paso into New Mexico, eventually flying right over the city of Phoenix (I couldn't see PHX, maybe it was visible on the other side of the plane). The flight was relatively smooth, a few bumps here and there that warranted a lit seat belt sign for a little while. But I was comfortable, considering I don't care much for turbulence, let alone turbulence at night.
Onto California and over Palm Springs, we started our decent. It was announced that LAX has fog settling in with 3-4 mile visibility…there goes my view of the downtown LA! Alas, my disappointment was short-lived, the fog was only scattered and I managed to catch glimpses of downtown as we glided to a landing on runway 25R. We were fortunate enough to use a good portion of the runway for landing as I got to see action at TBIT. I saw CX, MH, SQ and a QF (at Terminal 4) just to name a few.
We had to wait a few minutes for our gate to open up, so we parked at 69A a few minutes later than scheduled. Like I said, I was one of the first to get off (third, actually) and made my way into Terminal 6.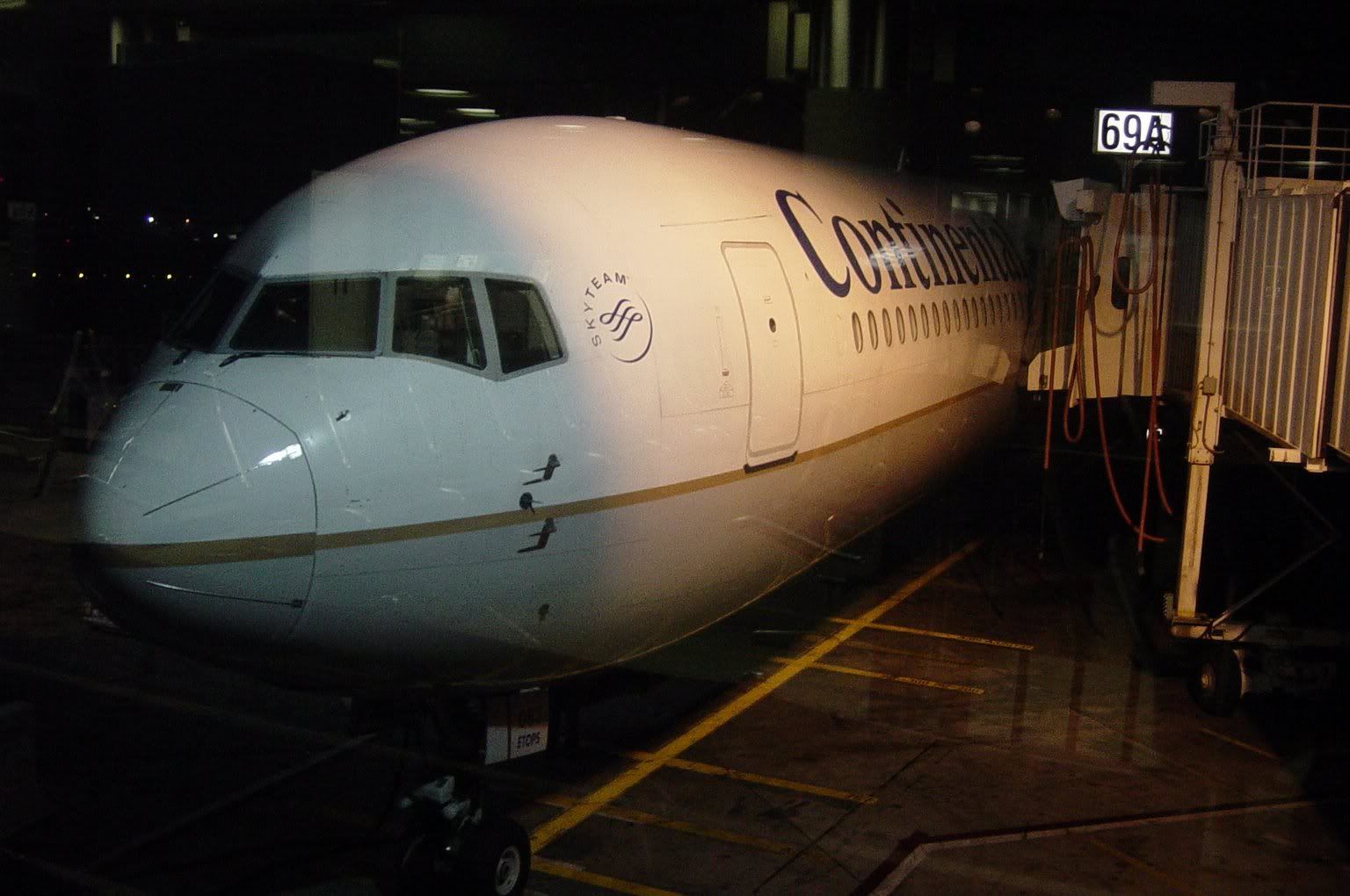 Not to disrespect the airport (because I love flying into LAX), but Terminal 6 sucks! Feel free to renovate, restore...or even repaint the walls and ceilings once in a while. The place looked absolutely the same as when I flew in 3 years ago and 10 years ago.
Baggage claim was small and crowded, but most airports' baggage claims are. My parents greeted me there and waited with me for the next 45 minutes for my one checked suitcase.
Afterwards, we stepped out into the chilly November air where I got my signature LAX shot.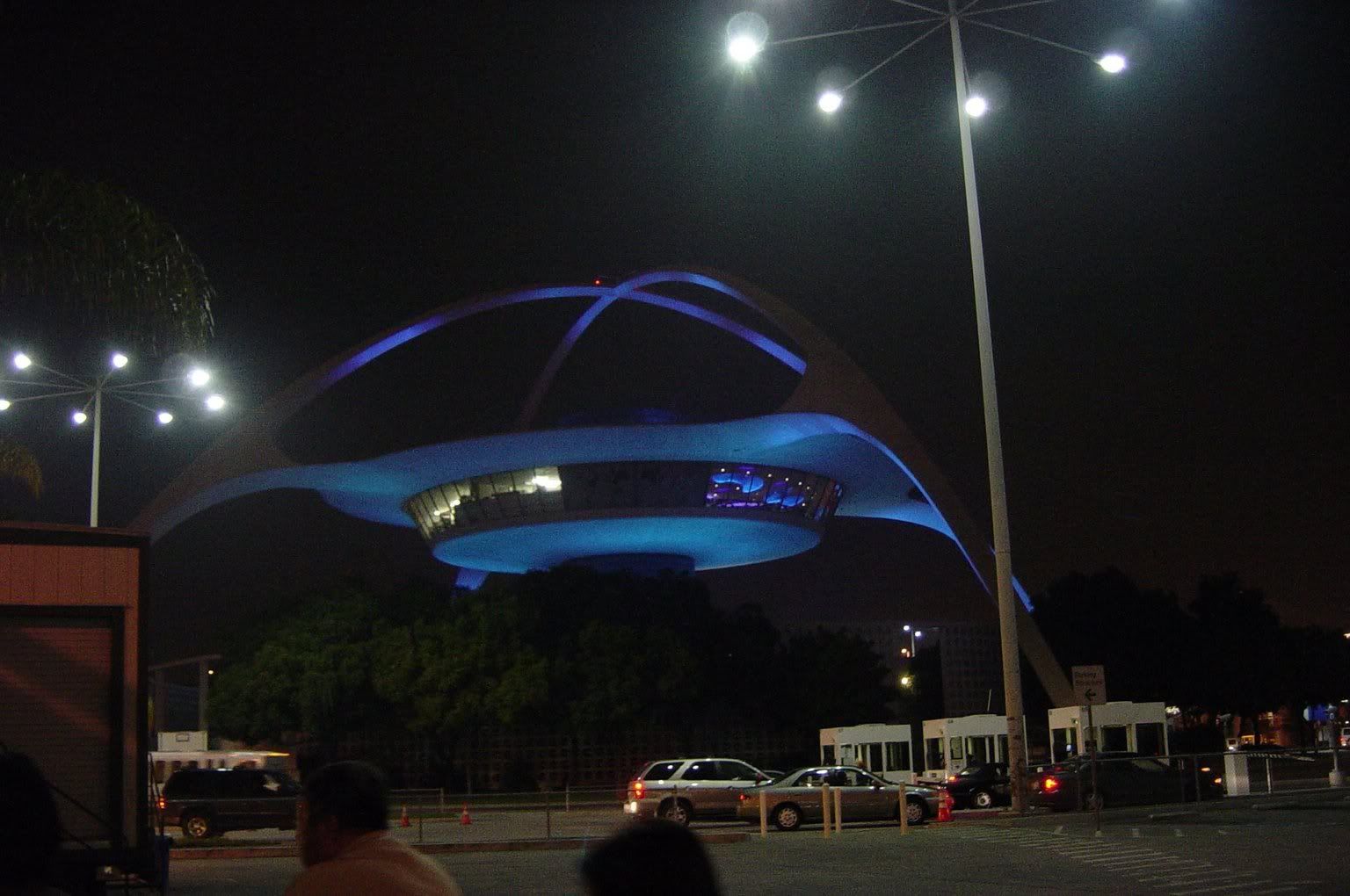 Overall, a very pleasant experience. I love the 767's interior and ride. The FA's were nice and efficient (although nothing to distinguish themselves above all others). Maybe a little improvement on the snacks would make this a perfect flight.
Now off to Ventura County for the weekend!
Of course, questions and/or comments are welcomed. Please check out my return trip, which will include more pictures…