Background:
My girlfriend was recently accepted into GMU in Fairfax, VA. I work for Southwest, so I decided to put my flight benefits to use. I also have a good friend who goes to GMU and was willing to pick us up from BWI and drive us down to GMU to check it out.
Southwest Airlines 770 BDL-BWI
Date:
Tuesday October 31, 2006
Scheduled Departure:
1:10pm
Actual Departure:
1:05pm
Scheduled Arrival:
2:20pm
Actual Arrival:
2:10pm
Aircraft Tail Number:
N216WN
We arrived at BDL around noon for our flight down to BWI. We headed over to the kiosk and I printed out our security documents. Since we are nonrev, we have to get our boarding passes at the gate and we need a document to get us through security. Security was a quick five minute wait and off to gate 4 we were.
We sat and waited for our plane to come in from Tampa as flight 2844. It arrived about ten minutes early. This was good as the outbound had six wheelchair passengers on. After about twenty minutes, our ops agent, Mike, starting preboarding. I helped push some wheelchairs to get the boarding process started since I like to help out fellow employees. Especially since I work at BDL.
Me and my gf got on the plane and took row 17 on the number two side. Here is the view from our window.
While I was messing around with the camera a kind FA came by and offered to take a picture of me and my gf.
Within a few minutes general boarding started.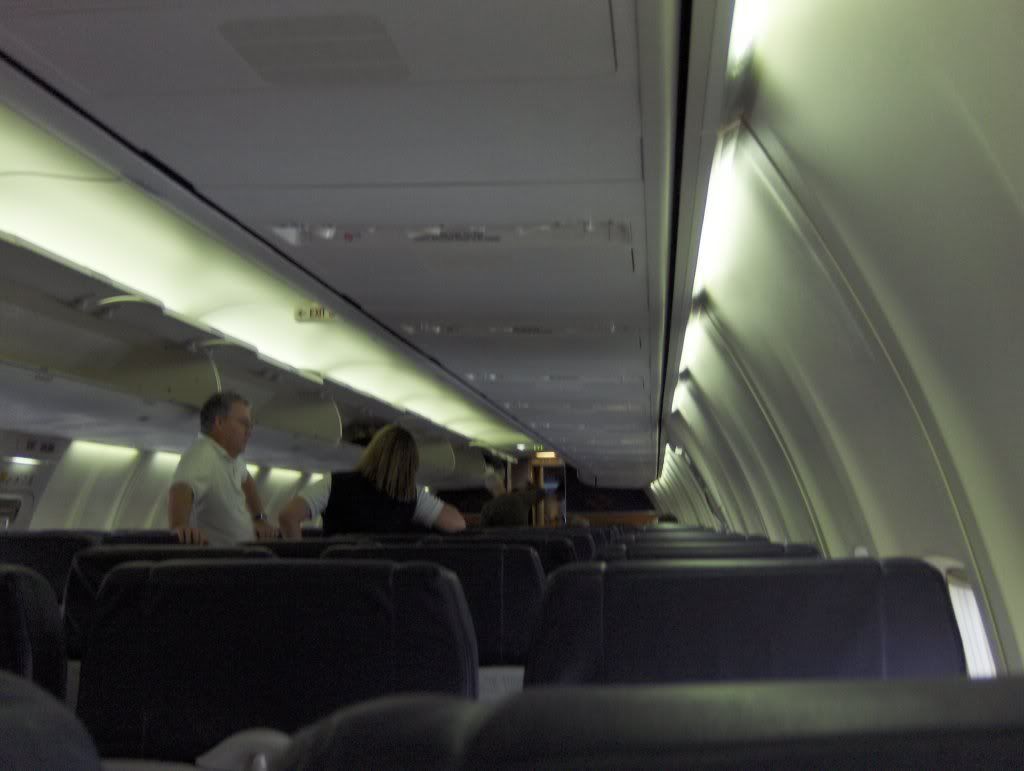 Boarding lasted about ten minutes. The plane was about 70% full. After boarding, we added some extra full and then we were ready to push. We pushed five early and taxied over to runway 24. On the way I caught a ex Independence Air CRJ at the Bombardier facility.
Before I knew it the engines spooled up and off we were to Baltimore.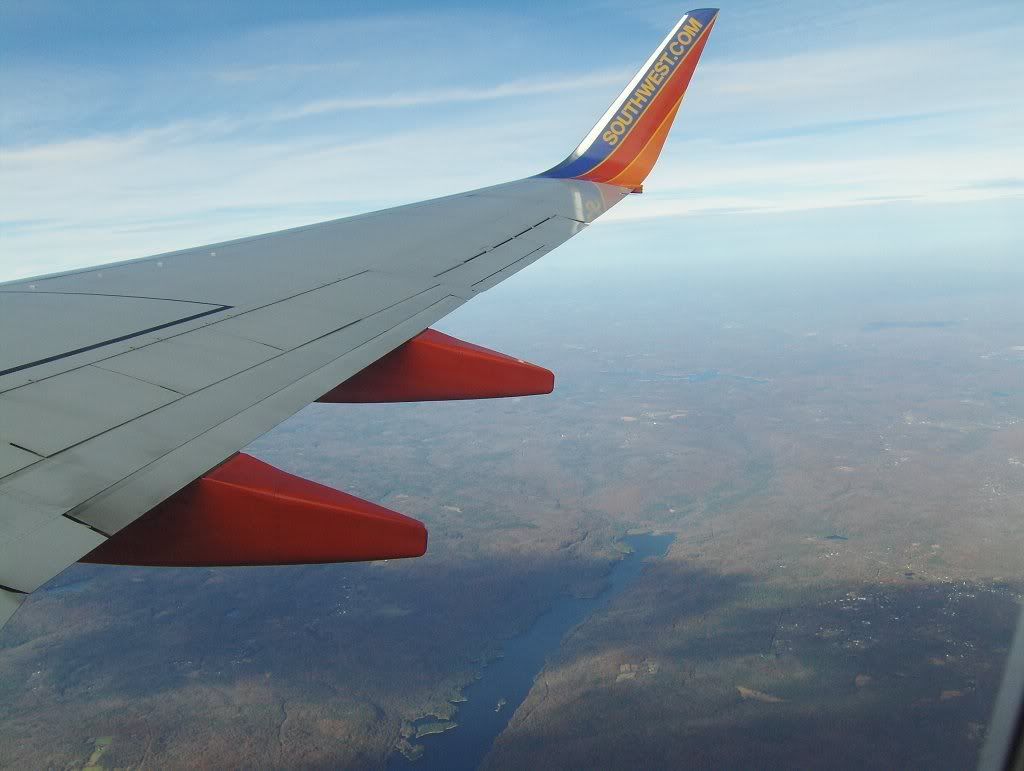 After about ten minutes the FA's came around and started their inflight service. This flight only takes fifety minutes, so they had to rush. The flight was smooth and it was absolutey gorgous up there.
We cruised at 32,000 feet for about twenty minutes. Then the captain came on to announce are descent into Baltimore.
We approached from the northeast and made a few turns over the bay.
On approach we could see downtown Baltimore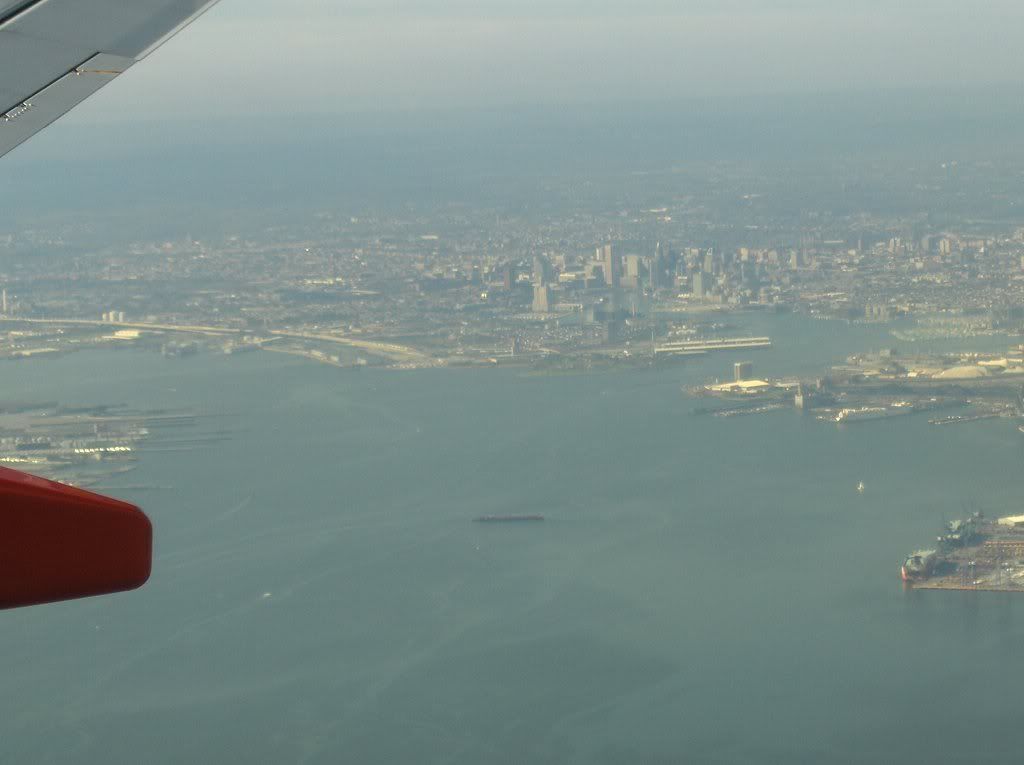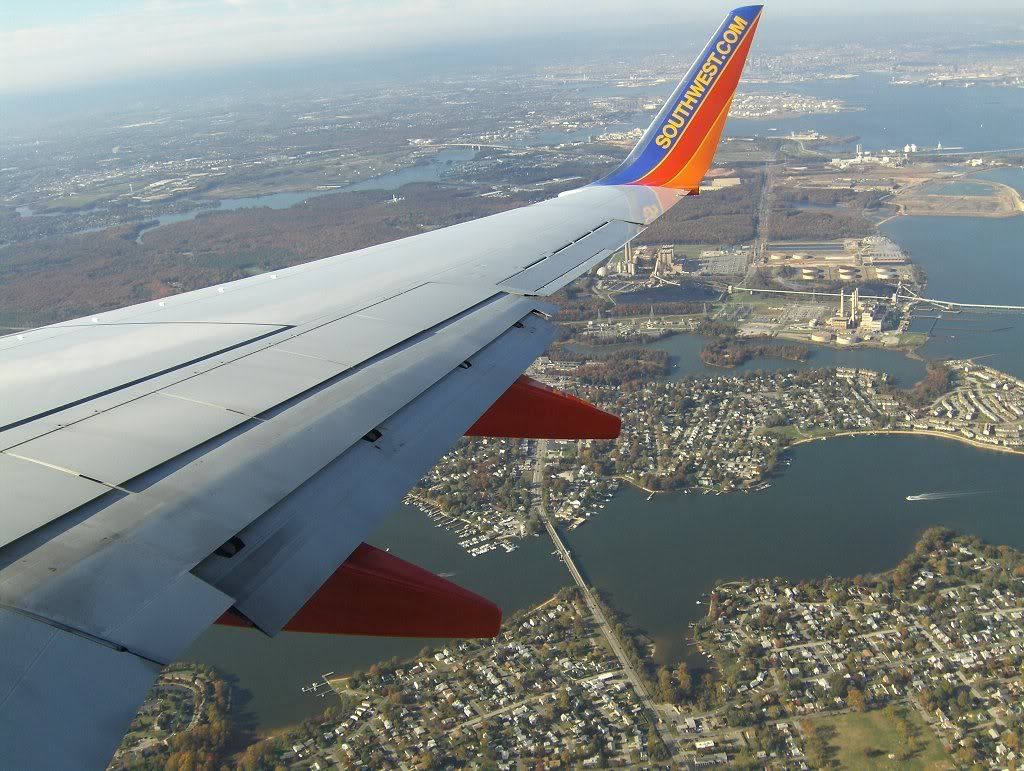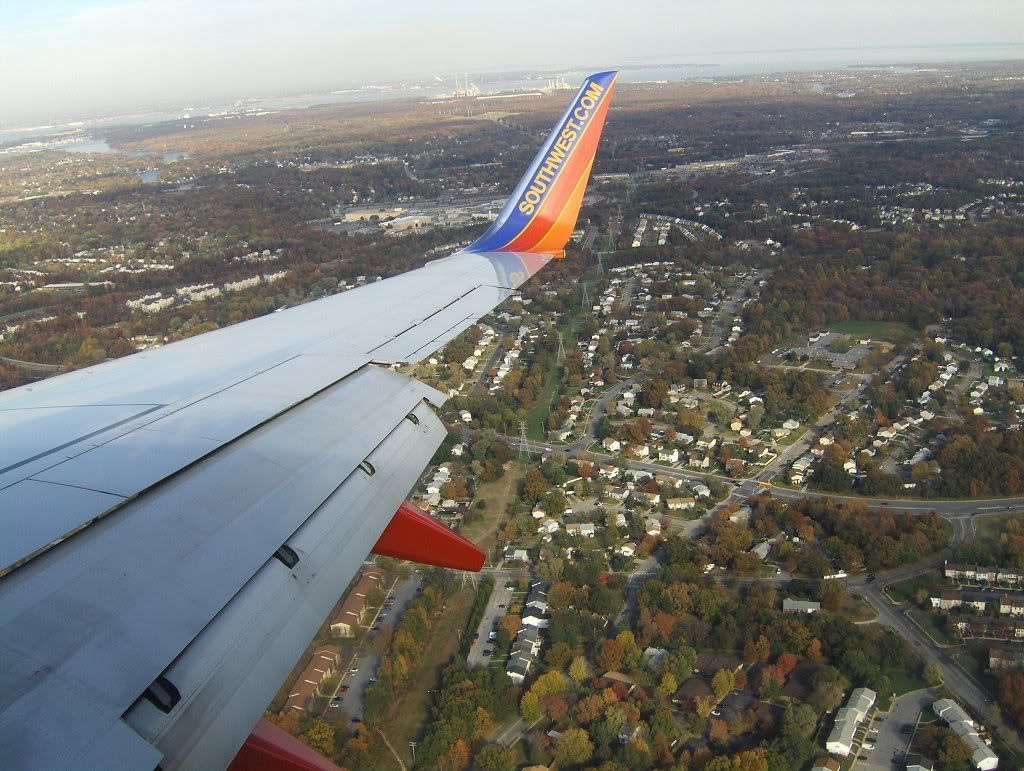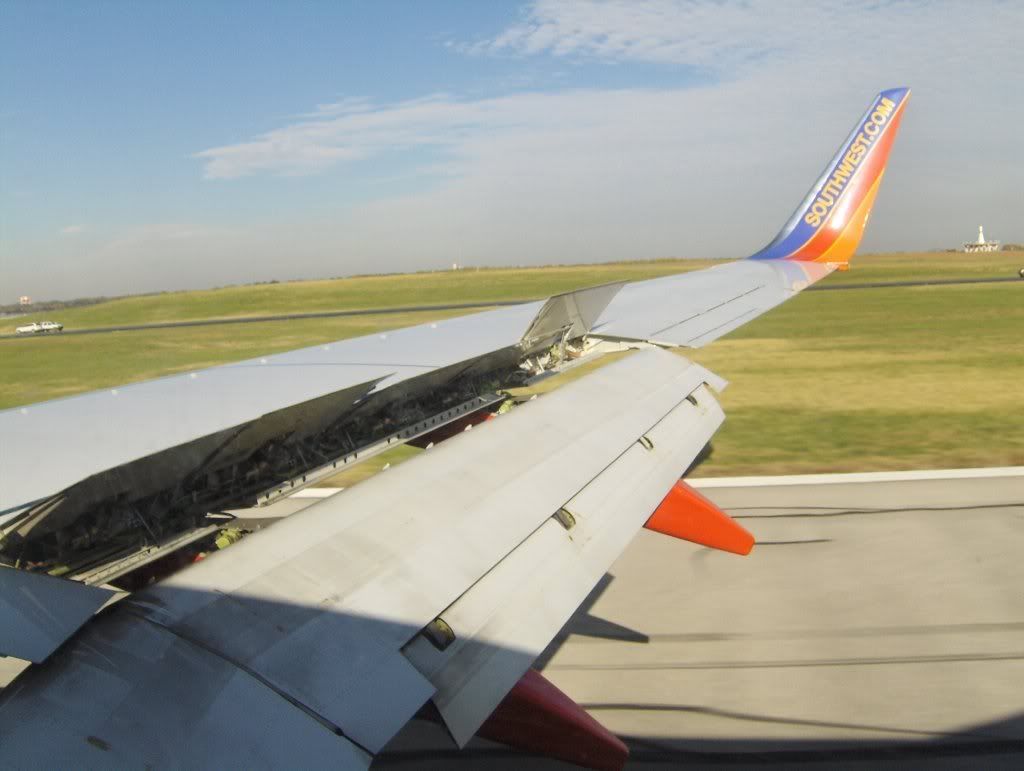 We landed nice and smooth and make a quick exit. We then made a quick taxi over to gate A9, my old gate when I used to work in BWI.
Once we were parked, I called our ride and she was already waiting for us. We spent the day checking out the school. We flew back later that night on 1211, but it was too dark to take any good pictures.
Feedback and comments are welcome!
[Edited 2006-11-02 06:21:28]