Slow climbing back to Germany from Andalucia A343 style
Hola, dear readers,
I was in Andalucia for a short one-night stay in sunny and warm Malaga.
Downtown, near the Picasso Museum: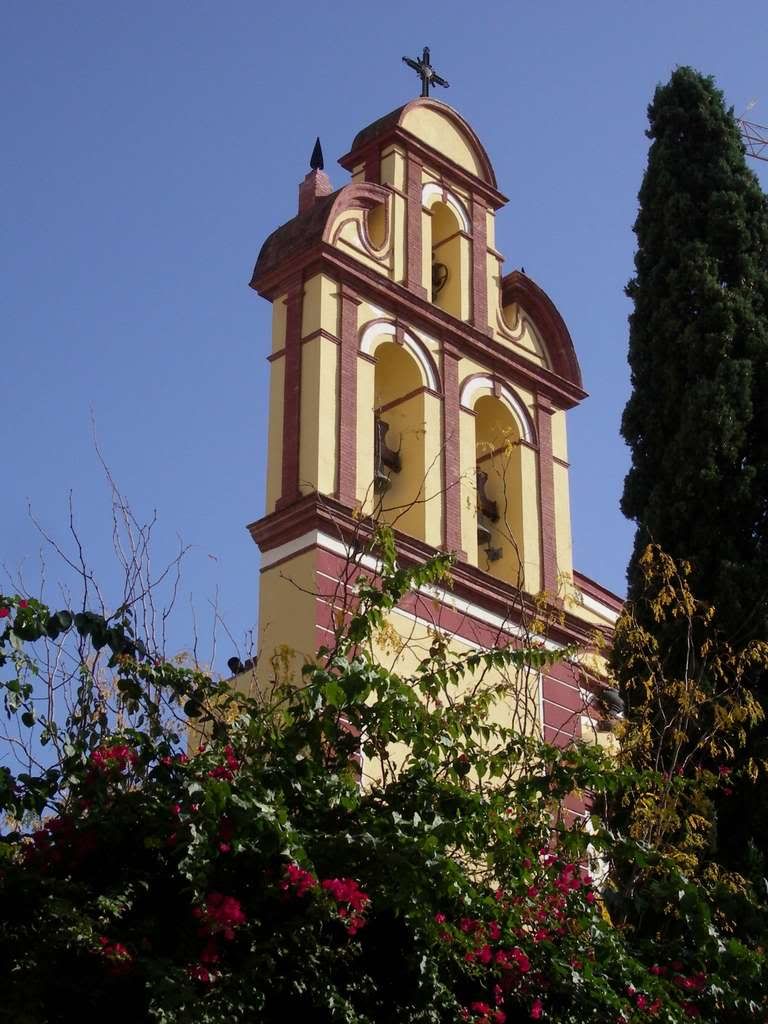 Under the palm tree: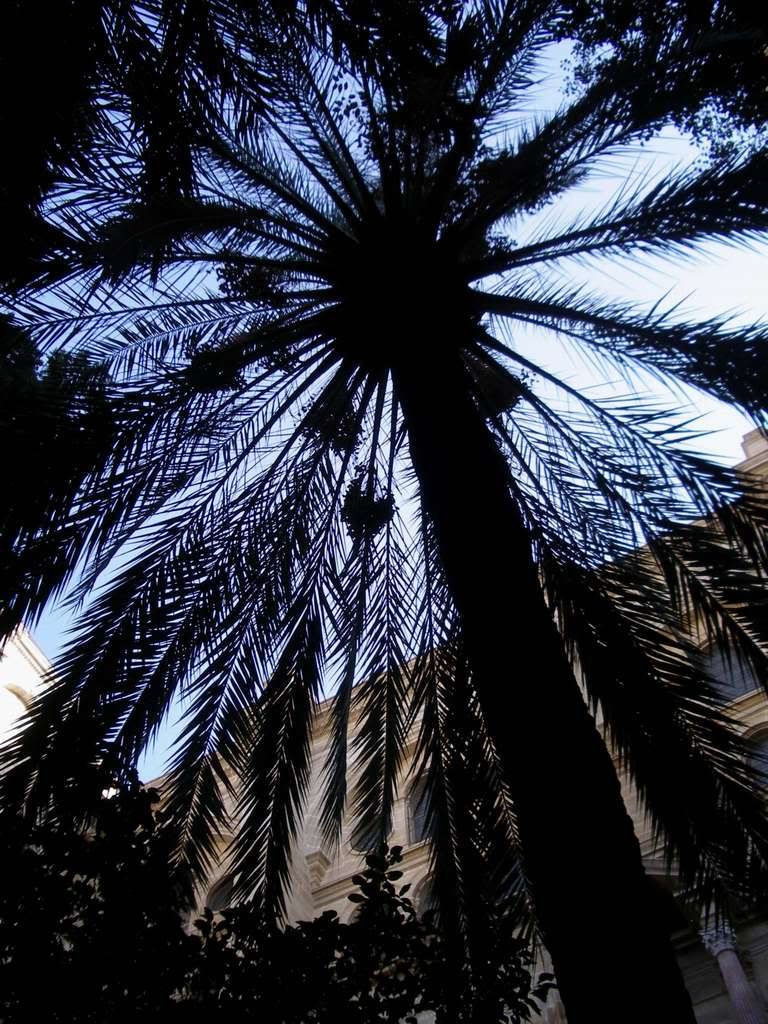 Morge large palms:
The arena: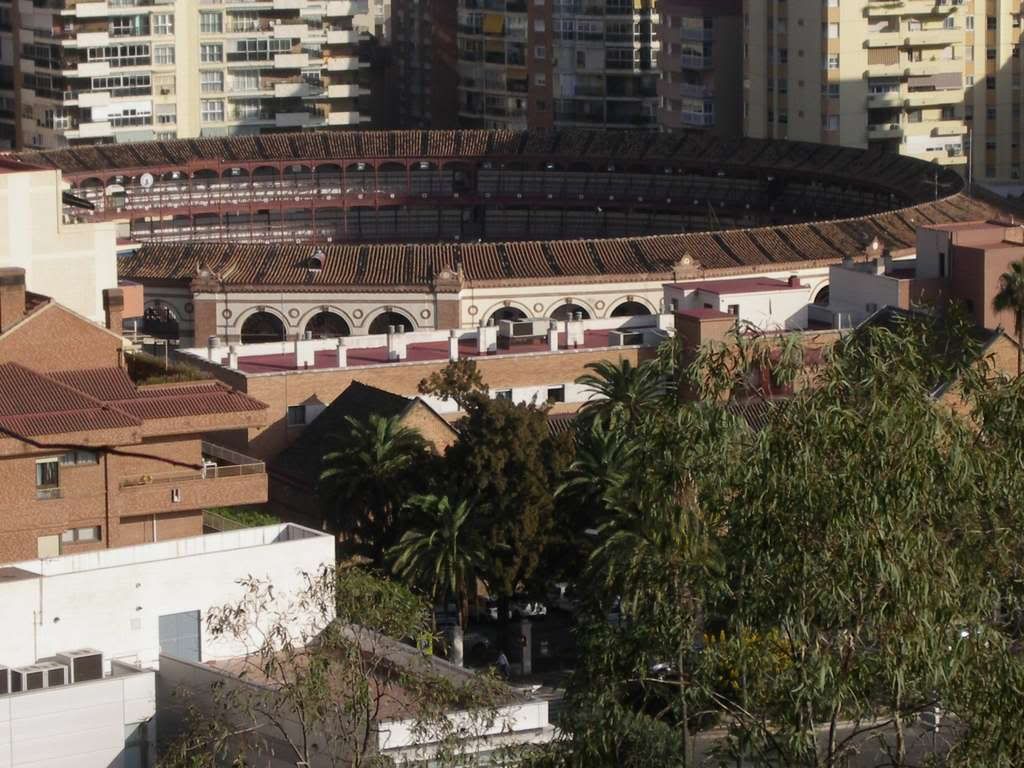 The first part of the trip is covered here:
https://www.airliners.net/aviation-fo...ums/trip_reports/read.main/136388/
Wednesday, 22.10. will be the day for travelling homebound to Germany.
But which way to go?. There are quick and direct flights into STR, but less interesting from my point of view.
Well, another option comes to my mind.
First I had to go to Madrid. Possible by plane on Iberia (terrible expensive, oneway around 200.-- EUROS) or Spanair
(same airline, same route still in my log around 100.-- EUROS) or more interesting, at least for me,
travelling RENFE´s AVE highspeed train service for the first time.
With my accomodation located directly beneath the new built Maria Zambrano station, there was no need to hurry in the morning.
Departure time 09.00 am, checked out at 08.30 am and settled in my seat 08.45 am, not bad, isnt´it.
Unlike in Germany only passengers with fixed seats are allowed to enter the AVE station. Bags screened like at the airport.
78,60 EUR, not cheap, but worth it.
Inside the station, the long nose machine is my ride:
Blurry picture, 297 km/h after leaving Cordoba:
It was a kind of a surrealistic ride, it was cloudy and raining outside, tinted windows makes me feel like in the dawn, the route was via Cordoba, to Puertollano with its large, oldfashioned industrial sites, passed by the built Ciudad Real airport to Madrid Atocha where the train arrived
some minutes prior to schedule.
Around 45 minutes more on Metro Madrid, two connections and I was off the train at Madrid Barajas Terminal 4.
Perfectly as planned around two hours prior to departure I was inline, checking in for my flight today.
MAD (Madrid-Barajas) - FRA (Frankfurt-Rhein-Main)
Duration: 2 hours, 40 minutes
Service LA 704 operated by LAN Airlines Airbus A340-300 CC-CQE
Scheduled: 15.15 // 17.50
Actual: 15.00 // 17.40
Gate: R16 Seat: 40A
Load factor: Around 80%
Fare: 108,71 EUR
History:
29.10.2001: Delivered to LAN Chile
23.07.2004: In service with LAN Airlines
Leg. no. 4 on the Airbus 340-300 and the first on this machine
Well, online-check-in, which I tried from the hotel, was not possible for pax with special service requests.
Me, requesting special service, ok so far!.
Later it turned out that the special service was my Deutsche Bahn Rail-and-Fly ticket from FRA airport to STR airport.
Four desks open, biz, bag drop and two others.
Not that much pax infront, but problems everywhere. FRA flyers without documents, be aware, its not a intra-Schengen service.
Others checking in for the planes late night run to SCL with overweight bags and so far.
Departure board with my flight: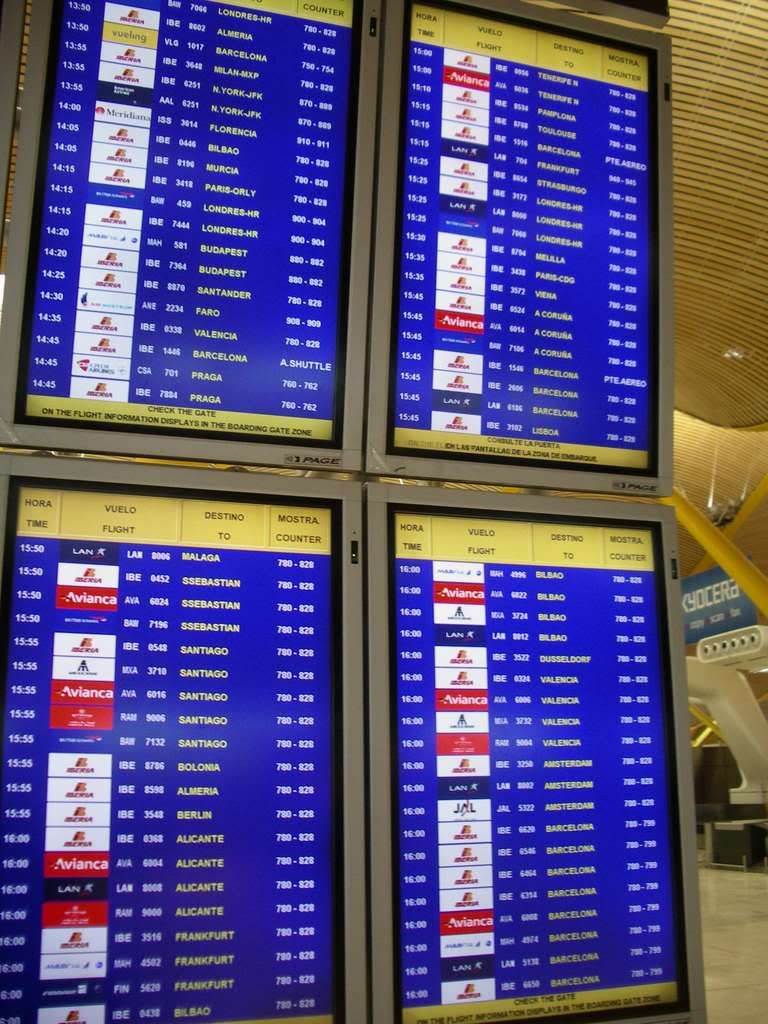 OK, finally done, secured my window, last row, no time to wait at security and passport control, by the train to the Terminal 4 satellite area
and at the gate around one hour ahead to departure.
It seems the plane arrived only some minutes prior to me, ground service in action. Lots of pax around, looks like a good load.
My machine:
And again: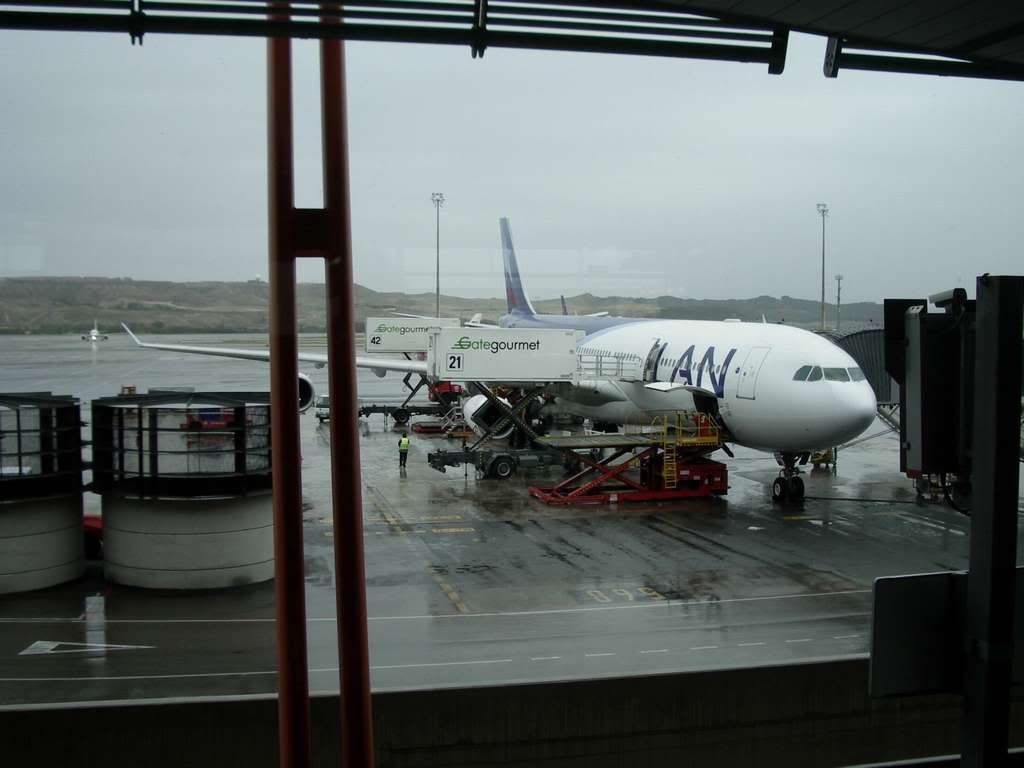 Ground service:
Ready to boarding:
LAN B763 at the gate beneath:
Finger-boarding was called pretty early, around 45 minutes prior to departure time.
My first impression was, let me say, not the best. While the crew was greeting the pax friendly, I count one male and seven female FA´s.
Loud and annoying music was playing, its a bar or a plane?.
The carpet and the seat cover was slightly dirty, signs of well usage visible. Fabric seats in mixed blue/red colours.
Cabin shot: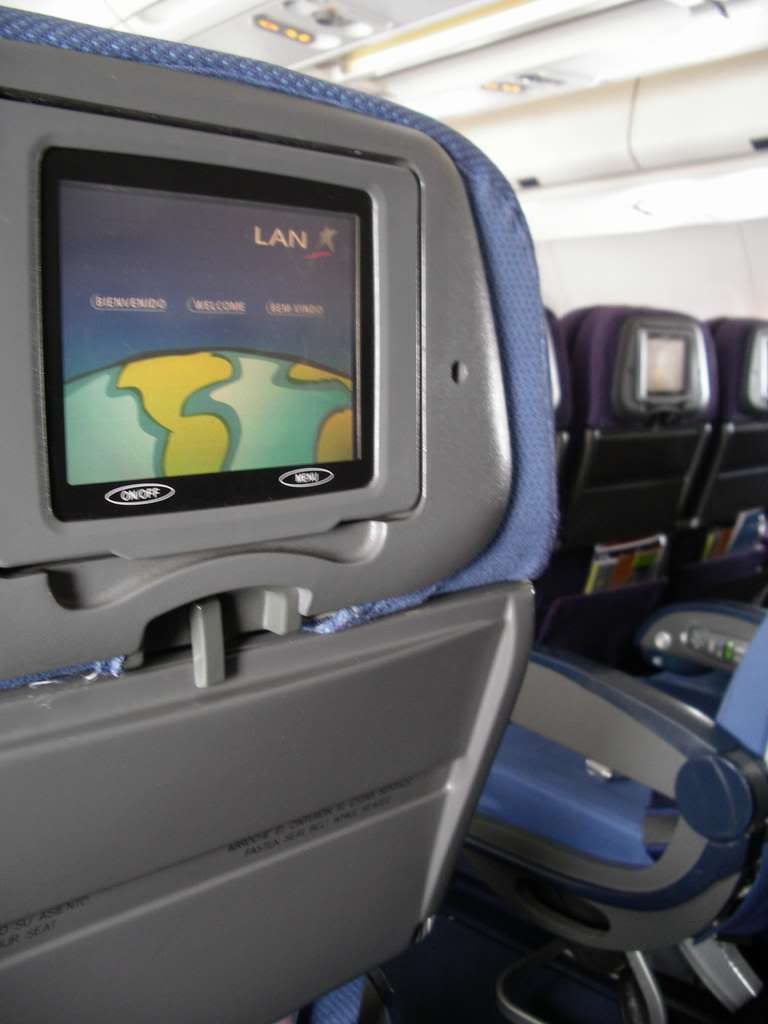 The cockpit crew sounds Chilean, the captain welcomed us during taxi with detailed departure informations for runway 36R.
Takeoff was typical A343 style, long and slowly.
He was shortly later again to hear with more informations around the routing and the flighttime.
Clouds on the whole leg via Pamplona-Lourdes-Toulouse-Geneva-Bern. Cruise level 38.000 feet.
Nice engine: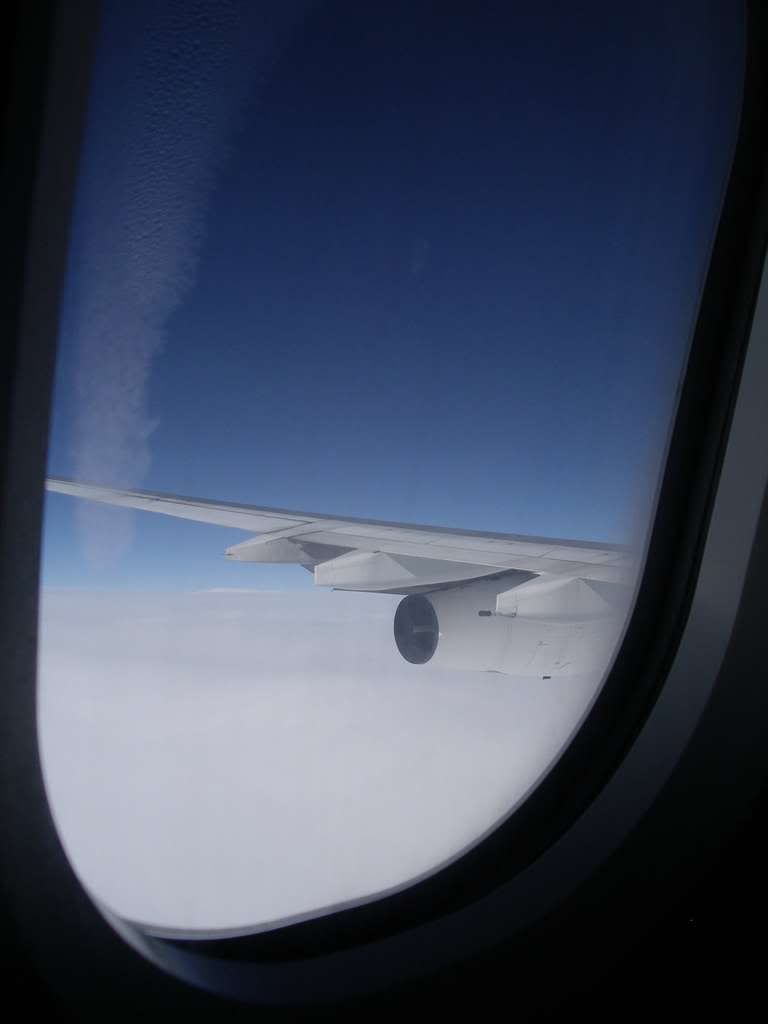 Near FRA: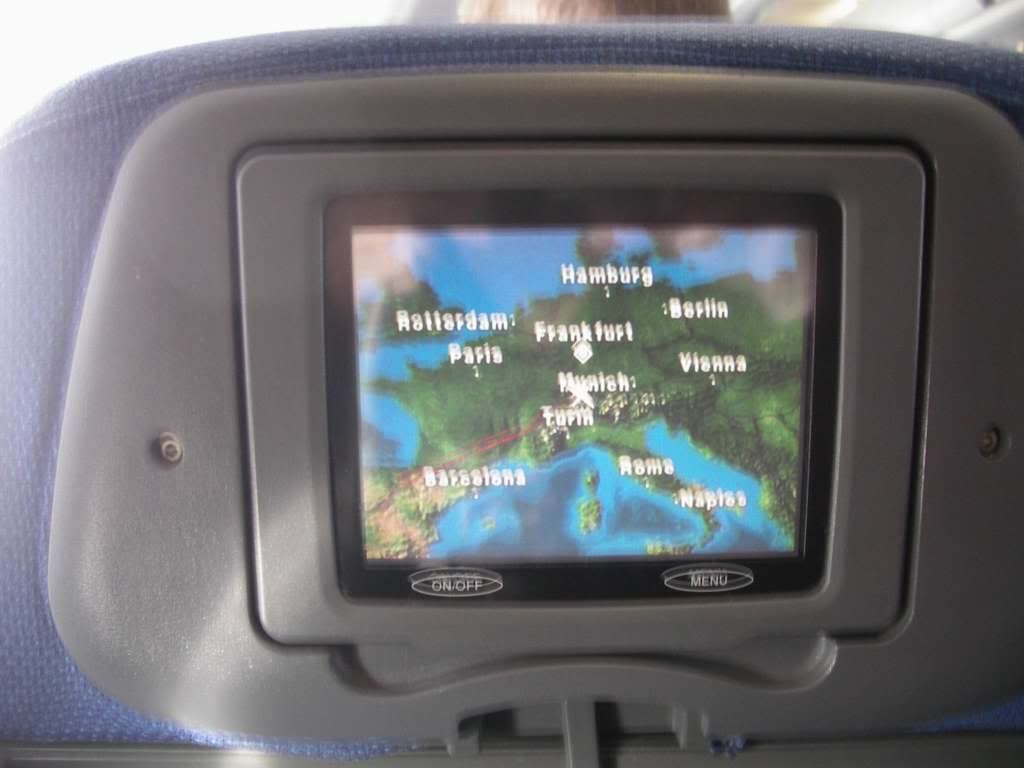 Descent started later near ZRH and we´re flying surprisingly above STR.
I´ve followed this service for several times on the swiss air traffic radar scanner, mostly more eastern up and down the rhine valley.
Service was not bad, real metal cutlery and a nice wine glass, which jumped with an OK from the real friendly FA, in my bag.
Meal service:
Hi, Eric, cheers with LAN glasses, the next time!.
Touchdown on FRA´s runway 25R, taxi to T2 and again finger deboarding.
Asiana at FRA:
Bye, LAN: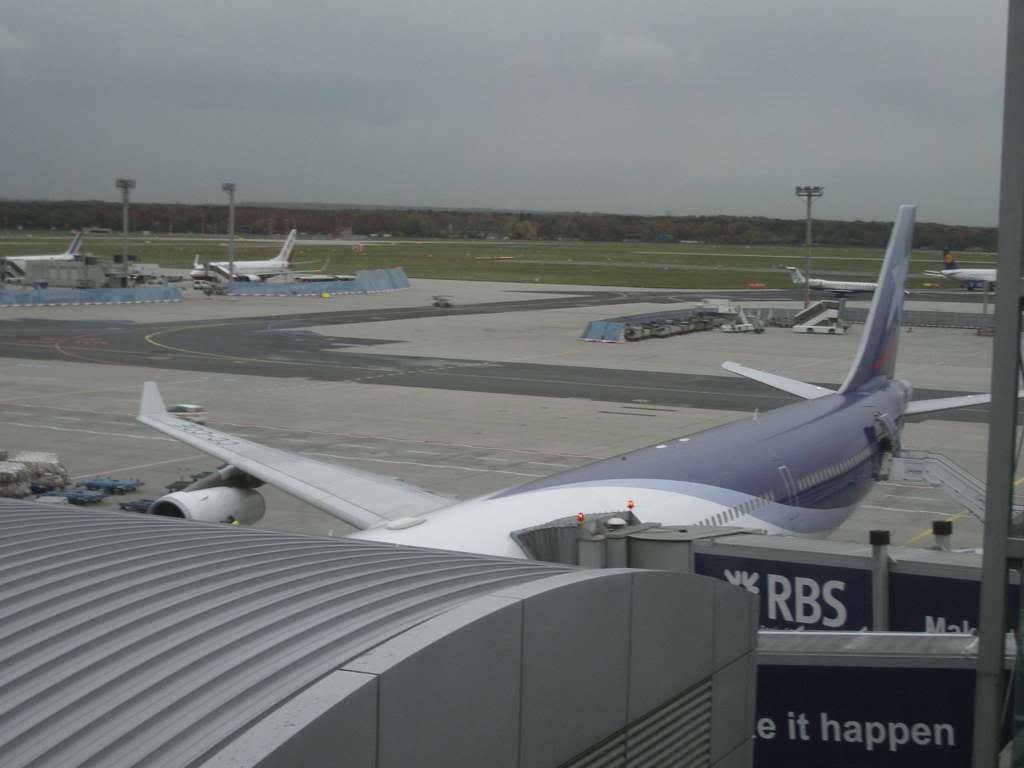 And again: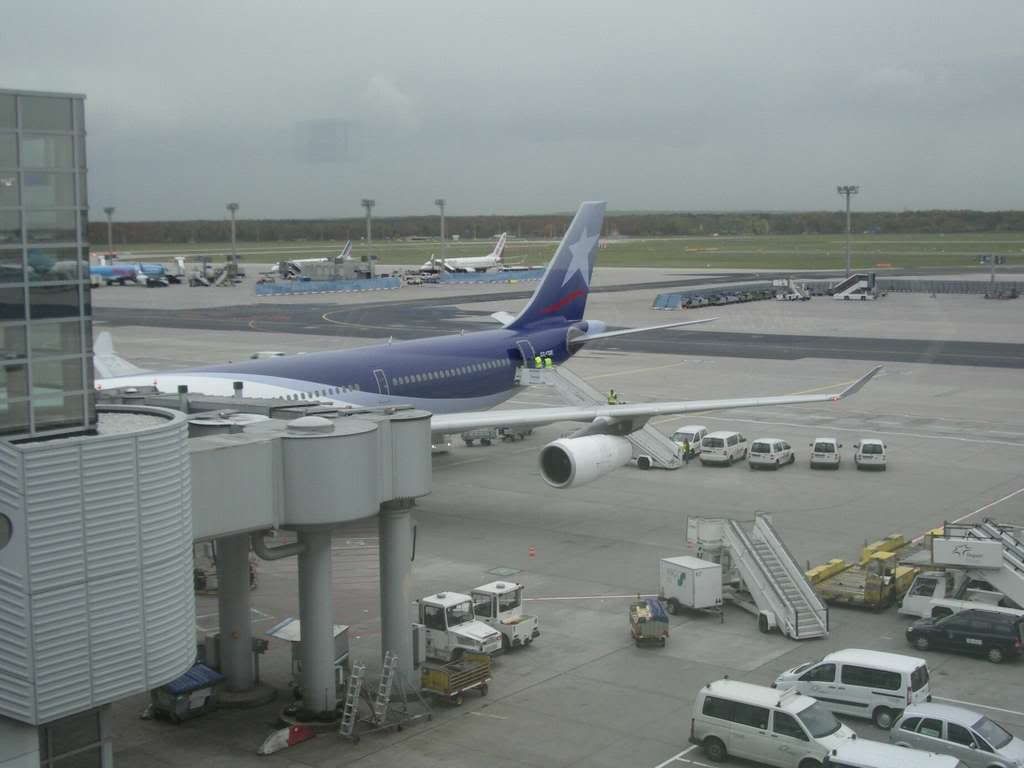 My bag was fast on the belt, lets go for the train station.
Collecting the Rail-and-Fly ticket from the ticket machine was no problem, simply entering the mailed code and it was printed.
Catching a train was more difficult, Deutsche Bahn has several problems with the new generation high speed trains, that means the first possible train was
gone, the next was delayed and operates with less compartments, not the real comfortable ride back to STR, but also this part finally done!.
This was my first experience with LAN and it was beneath that loud and annoying music during boarding absolutely ok,
ontime, acceptable fare, friendly staff on the plane and also during boarding at MAD. Very talkactive and informative cockpit crew, not bad at all
and for sure a recommendable way to go beneath the usual LH or IB on that route.
Comments welcome,
Markus (FLIEGER67)