--- OUTBOUND LEG ---
Hello and welcome to my first trip report!
***BACKGROUND-INFO:***
I was born in Berlin and see myself as resident of Berlin, despite the fact that I don't live there currently. Due to my degree course which is a special form of business administration and is only available at one university in Germany, I am currently living in a small town in northern Baden-Württemberg. (Info: Baden-Württemberg is the state in the South-West of Germany, the capital is Stuttgart.)
While living here I usually fly back home once a month for a weekend to visit friends and family. So this first trip report is just a basic round-trip between Mannheim and Berlin. To spice it up a little I added some pictures from Berlin I took on two photo-tours with two friends.
***PRE-FLIGHT:***
I got up at 4:00 a.m., showered and packed my bag for the weekend. Then I drove 30 minutes to the Mannheim City-Airport. I arrived there quite early and decided to take some pictures from the parking deck. Btw, parking for Cirrus Airlines customers is free on the parking deck, no matter how long you stay. Great service and one of the reasons why I always choose to fly from Mannheim instead of Stuttgart where they have totally unrealistic prices (50-60 Euros for 4 days).
The new airport building and new tower as seen from the parking deck: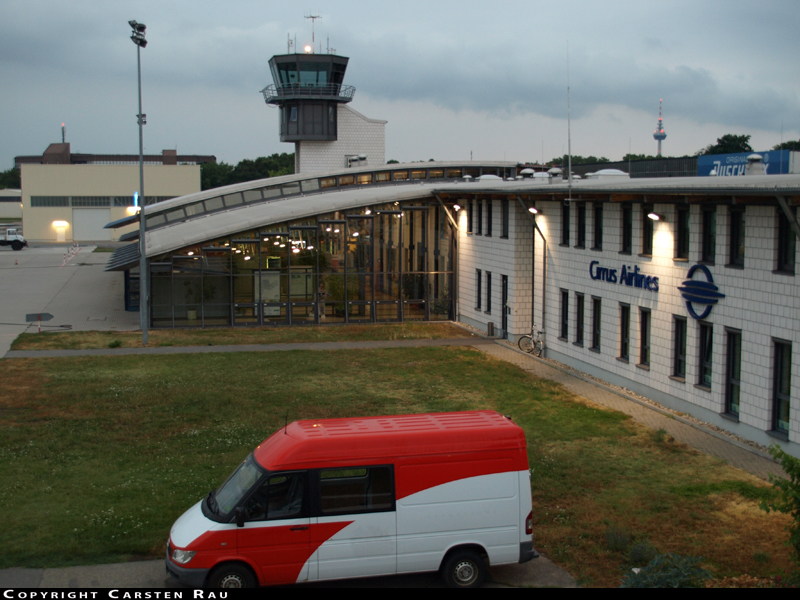 The apron, lots of bizjets there today, because of the Formula 1 race at Hockenheim (15min by car):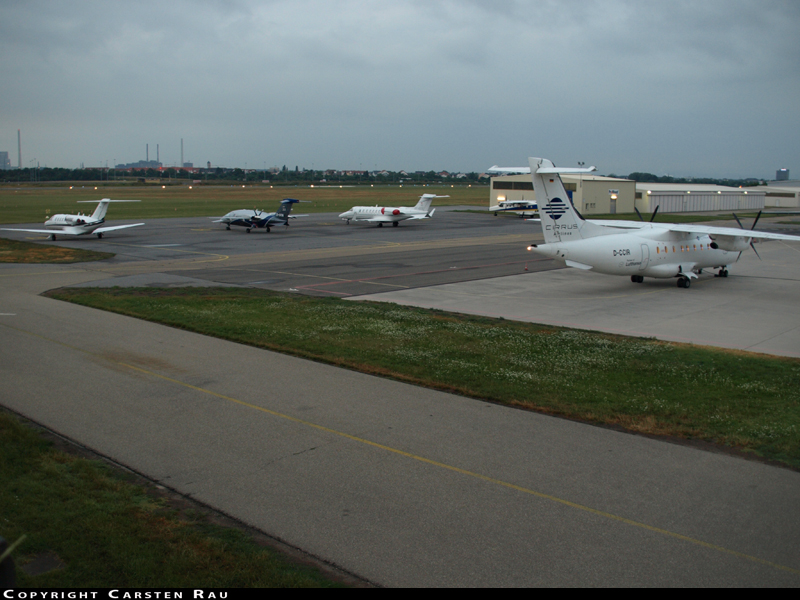 D-CCIR, the aircraft which took me to Berlin: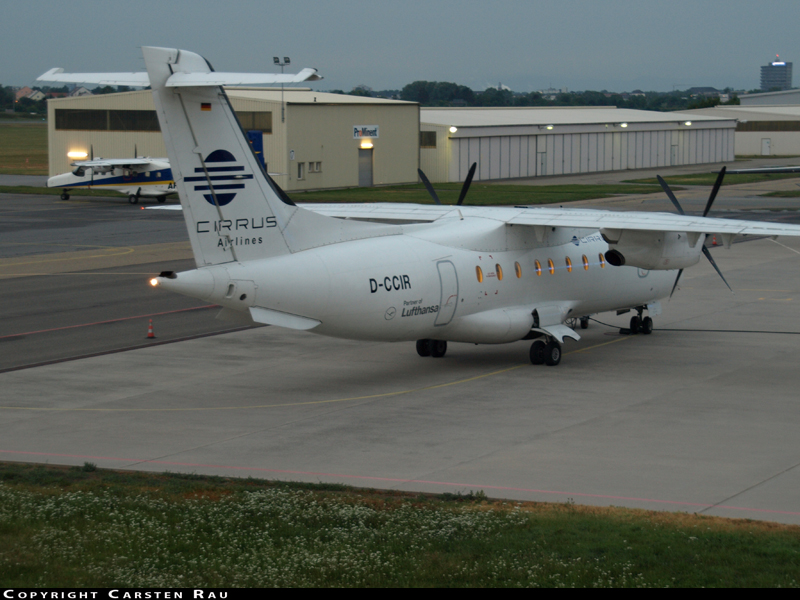 The old Tower: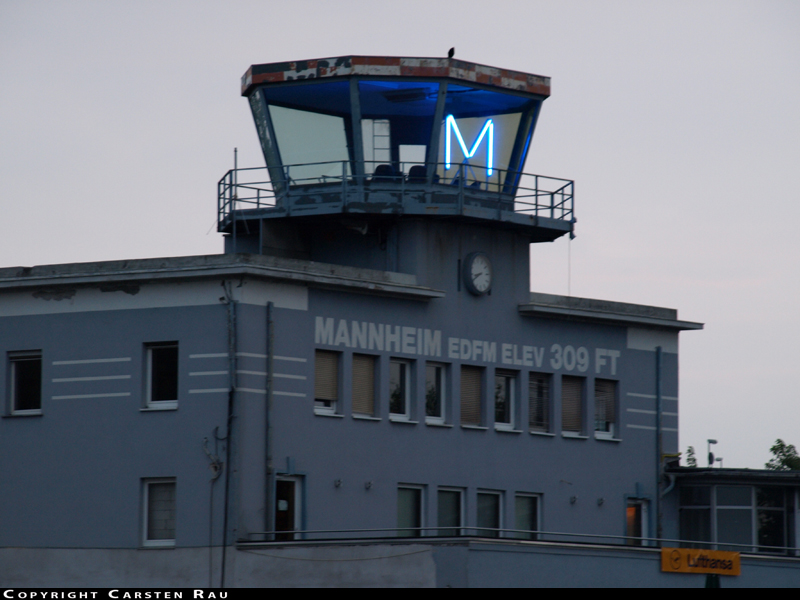 New Tower, now viewed from the entrance to the terminal: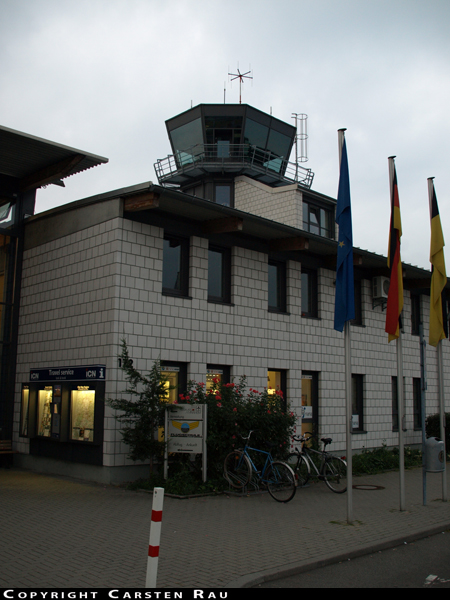 Terminal entrance: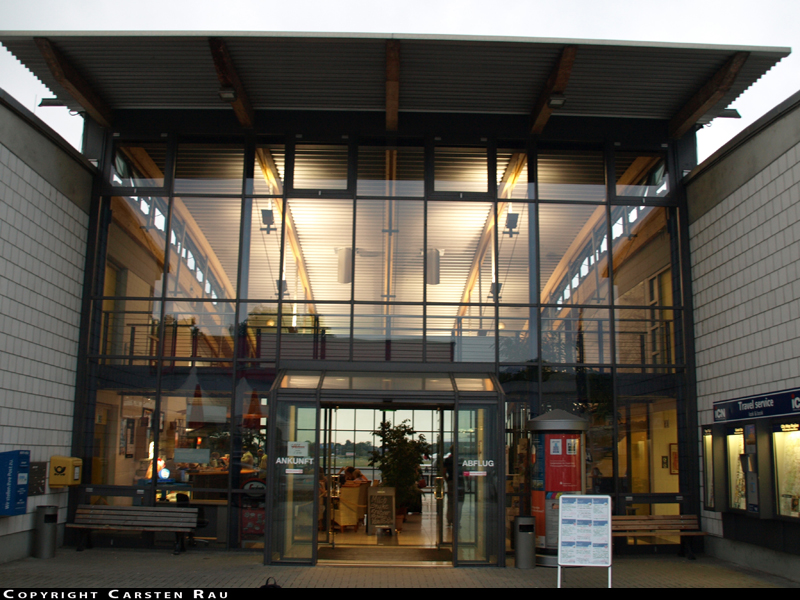 Check-in deks: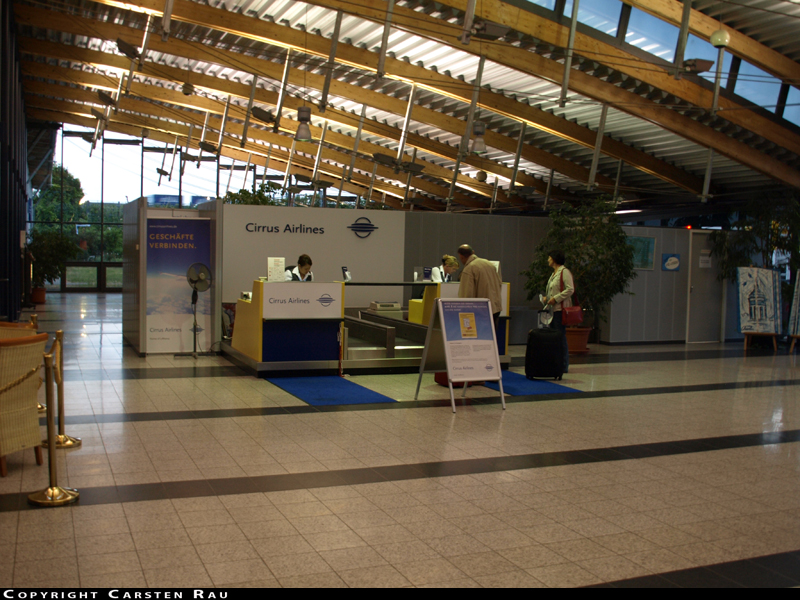 Nice view of the small apron from the check-in hall: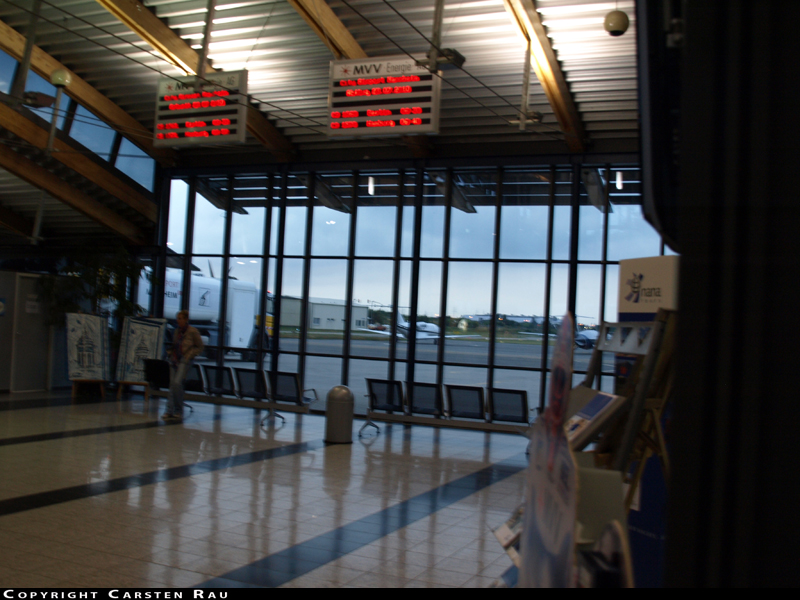 Blurry pic of the very small post-security seating area at the one and only gate: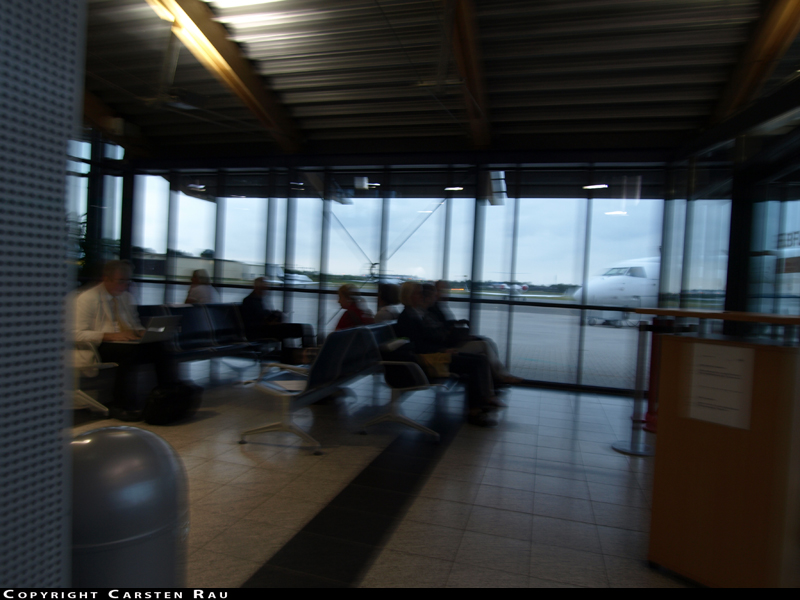 ***FLIGHT 1:***
Date: 23 July 2010
Airline: Cirrus Airlines
Flight: C9 1560
Aircraft: Dornier 328-100 (Prop)
Aircraft Reg: D-CCIR
Departure Airport: MHG / Mannheim City Airport
Arrival Airport: TXL / Berlin - Tegel
Scheduled Departure Time: 6:00 AM (on time)
Scheduled Arrival Time: 7:15 AM (on time)
Class: Economy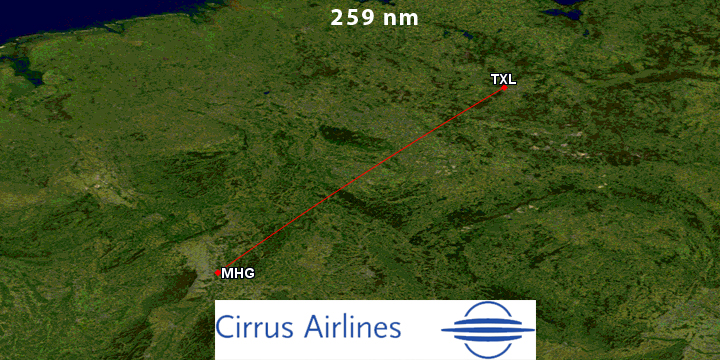 In Mannheim you just walk over the apron the aircraft, which gives you the opportunity to take some pictures, but on that day boarding happened very fast, so i just took one picture from the prop while going up the stairs: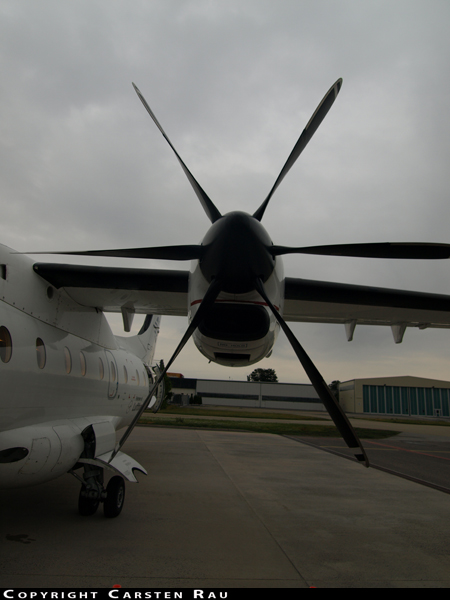 The small cabin while boarding as 3rd pax: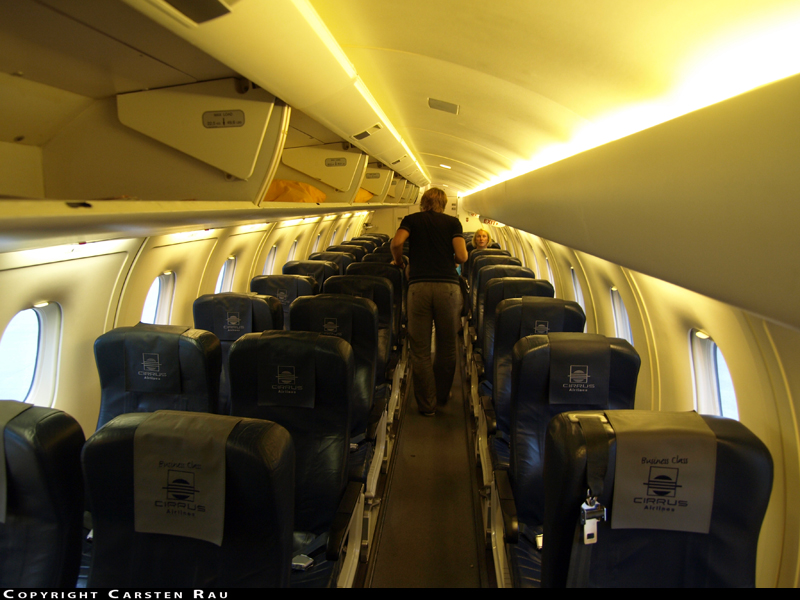 Engine started, another Learjet taxiing by: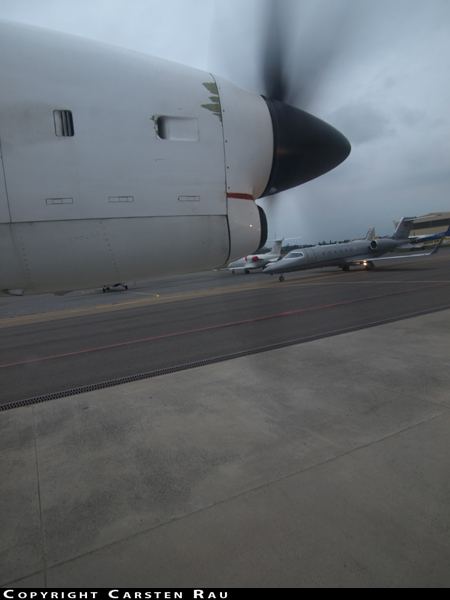 Pictures from taxi-out and take-off: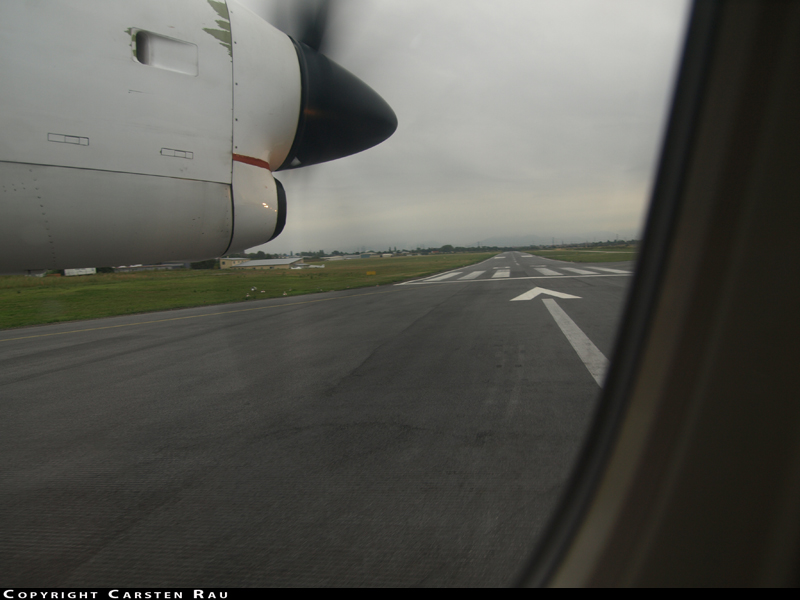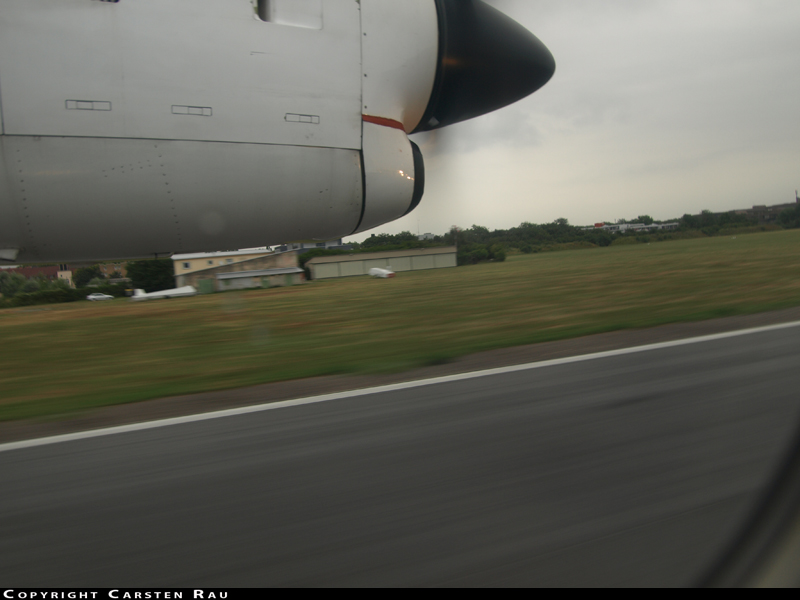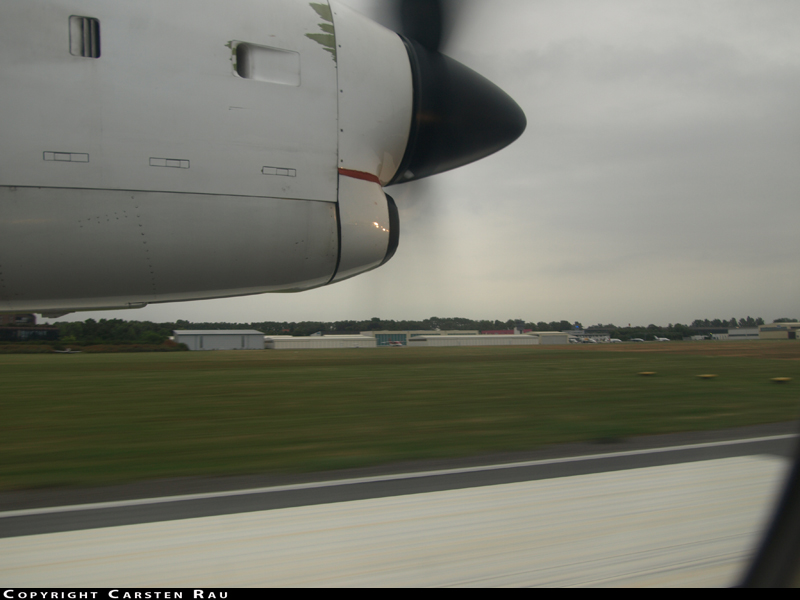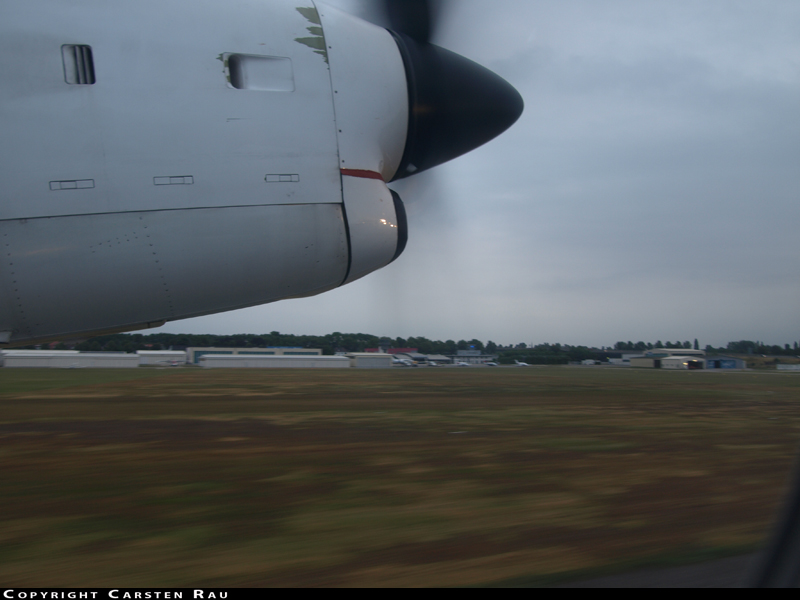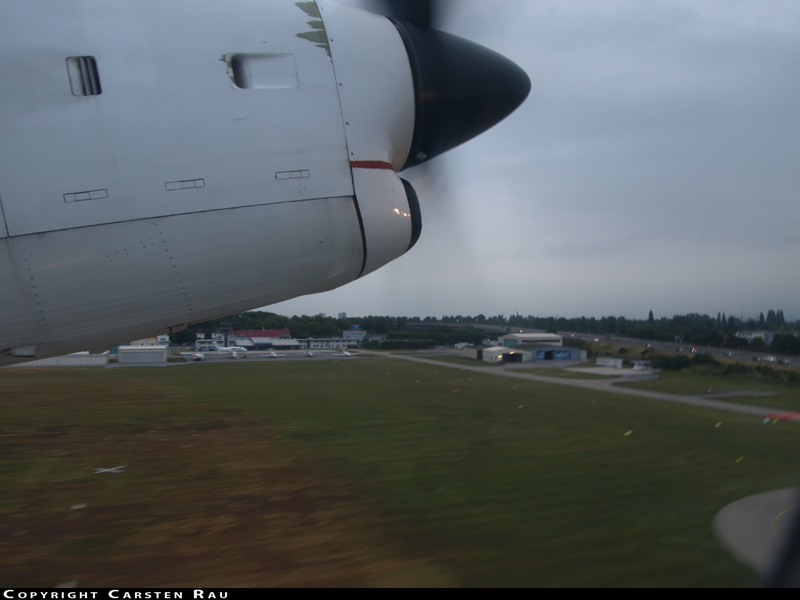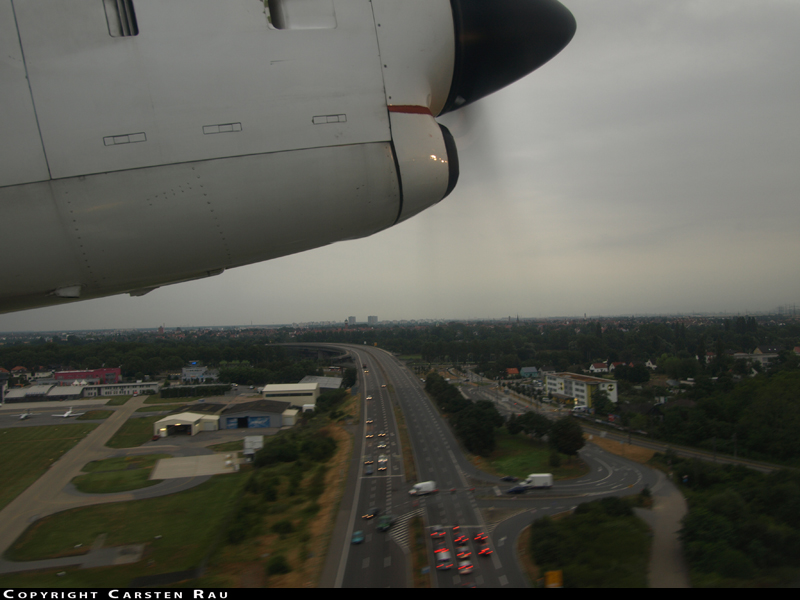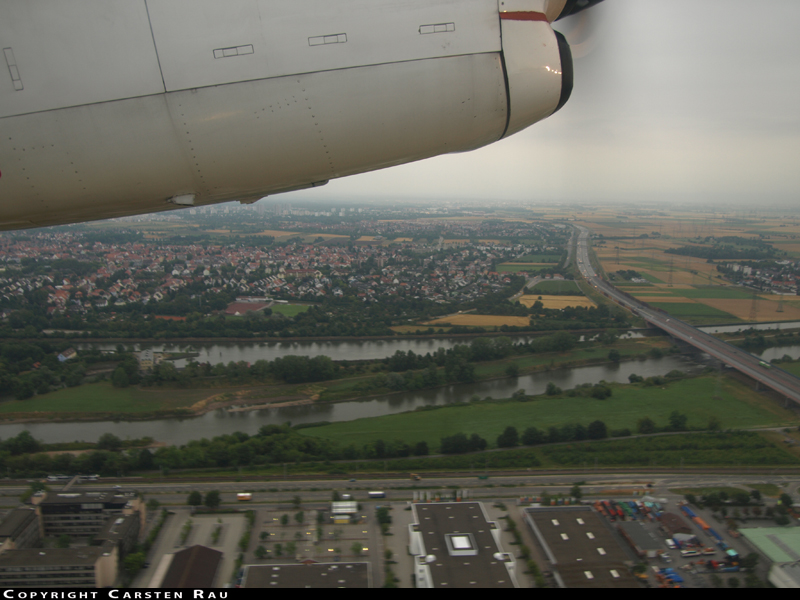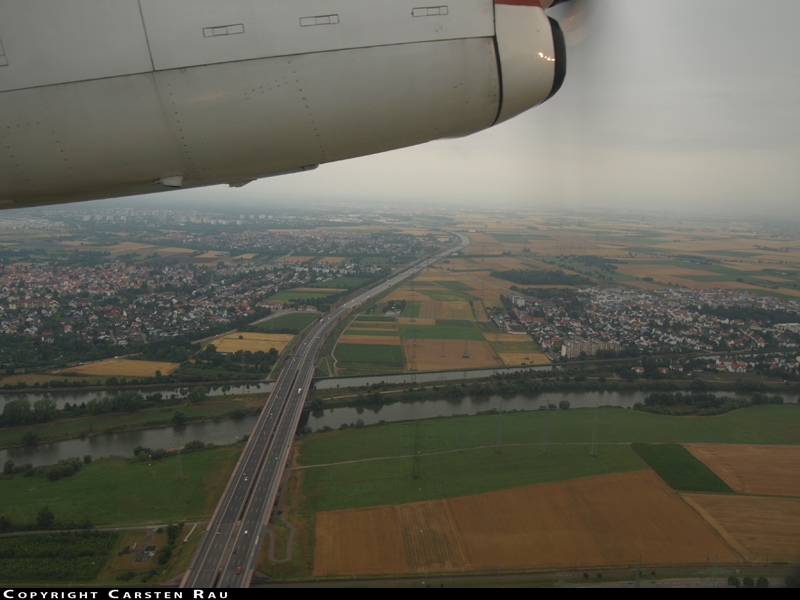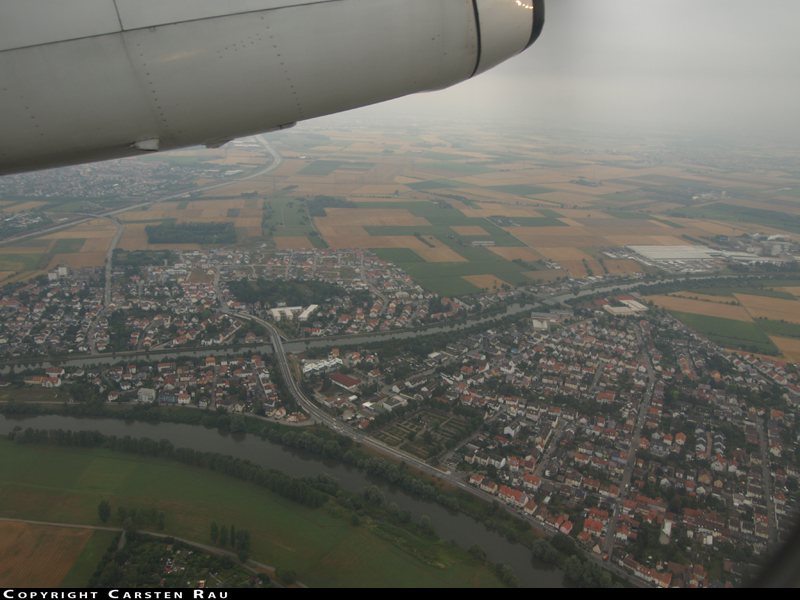 In-Flight: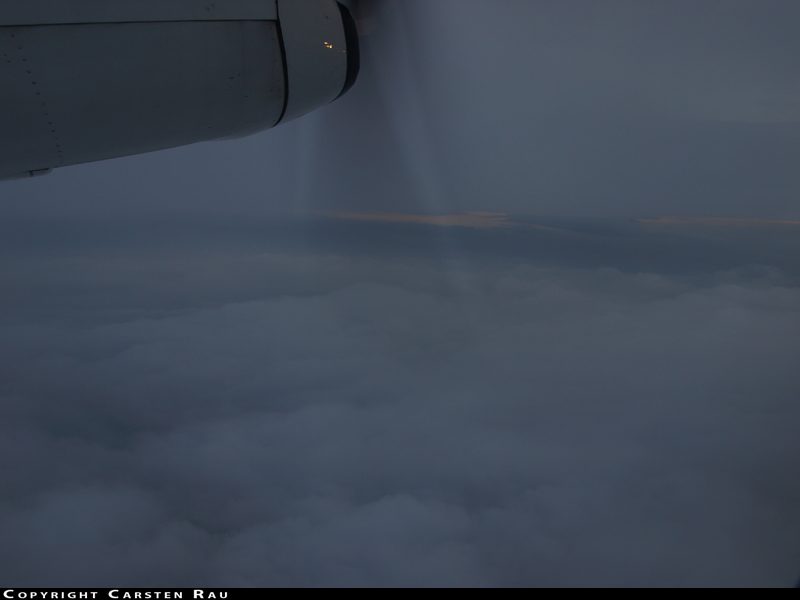 Lots of legroom, despite the fact I didn't got my favorite seat 9A (exit row) this time: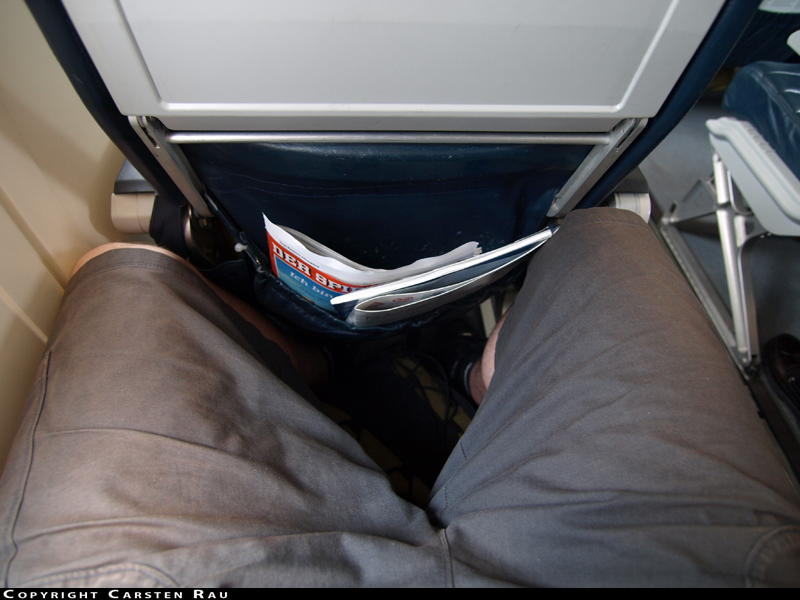 The very comfortable seats: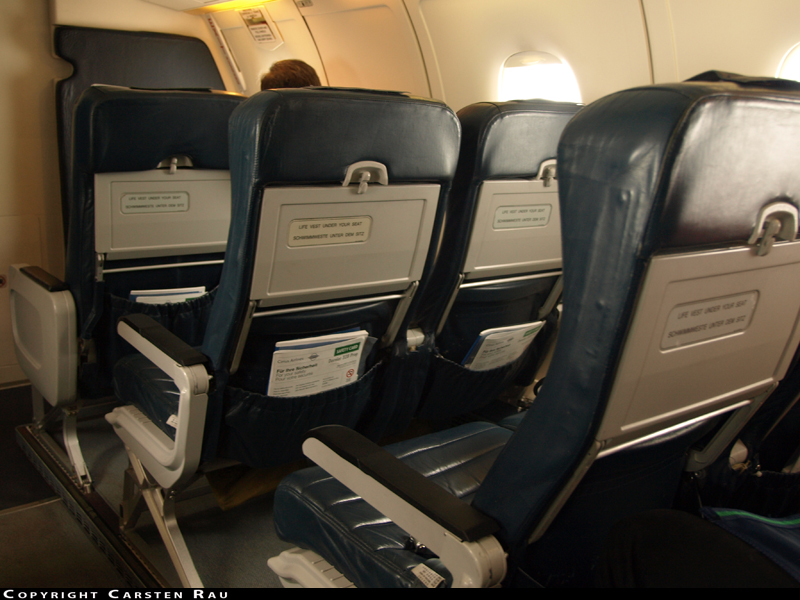 More In-Flight pics: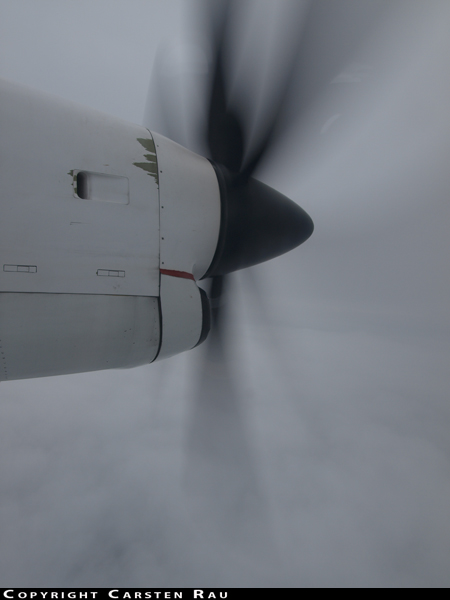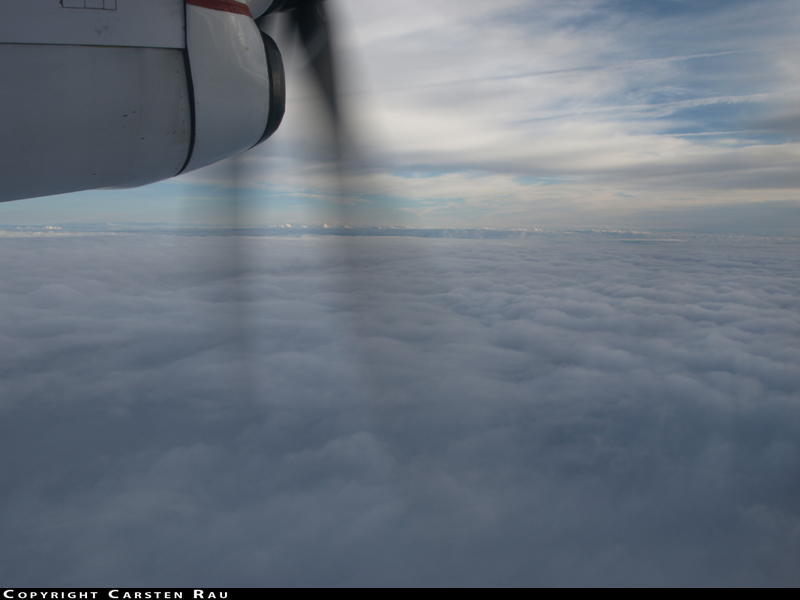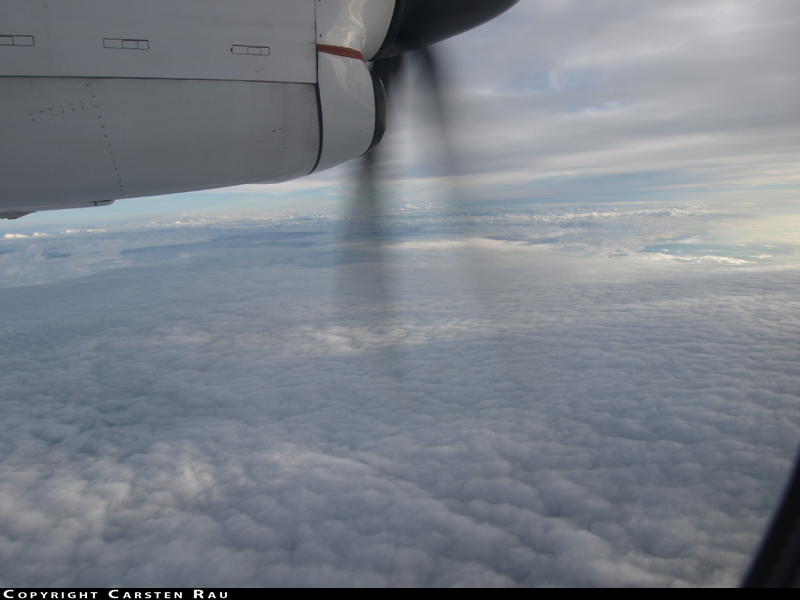 A waffle and OJ (I miss the days when C9 still served a small sandwich on every flight):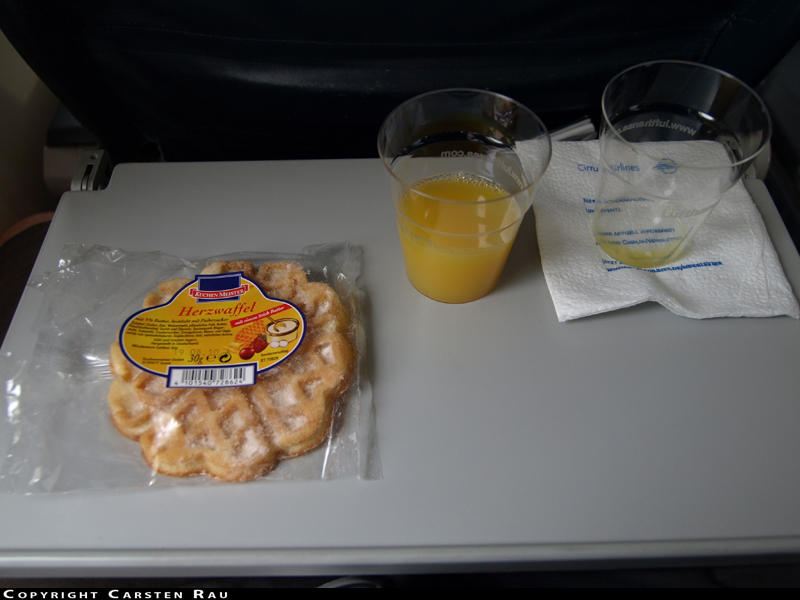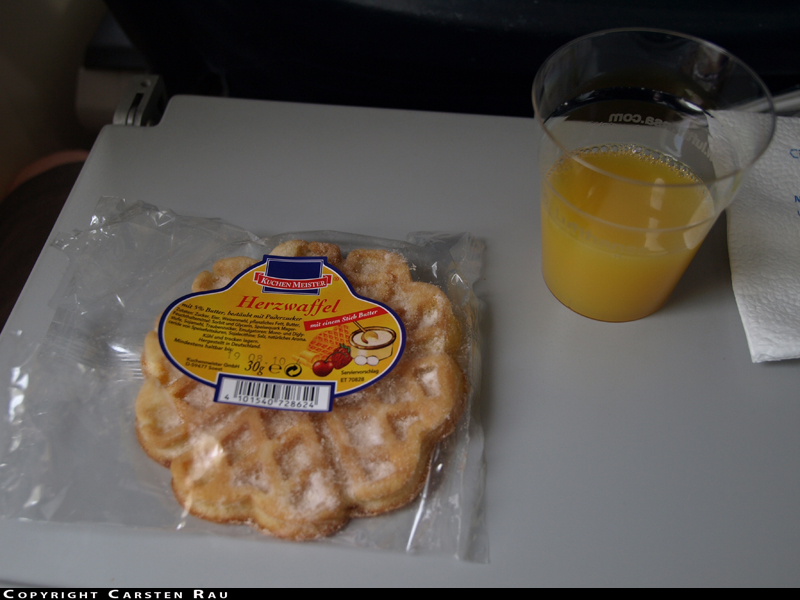 More In-Flight pics: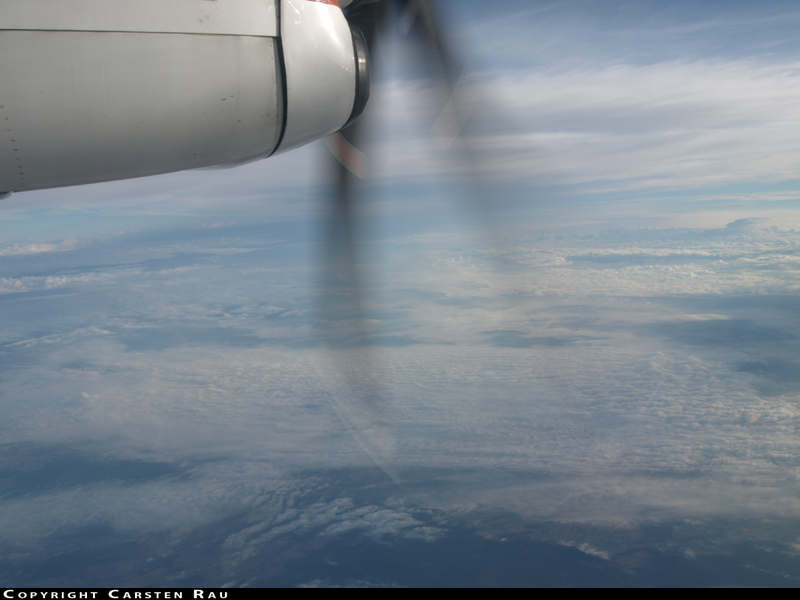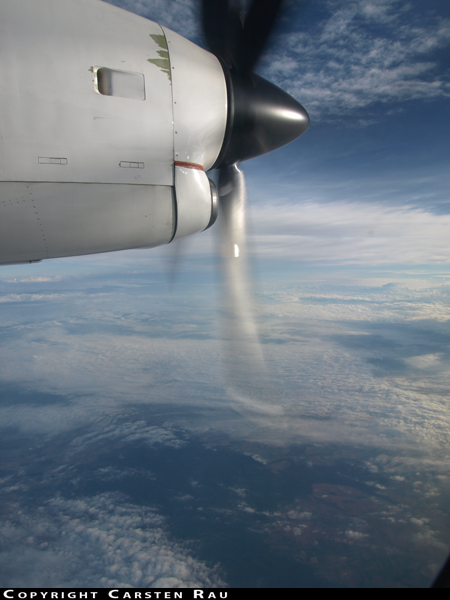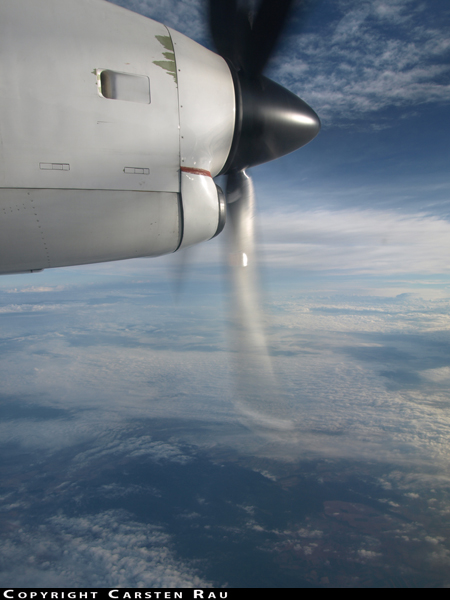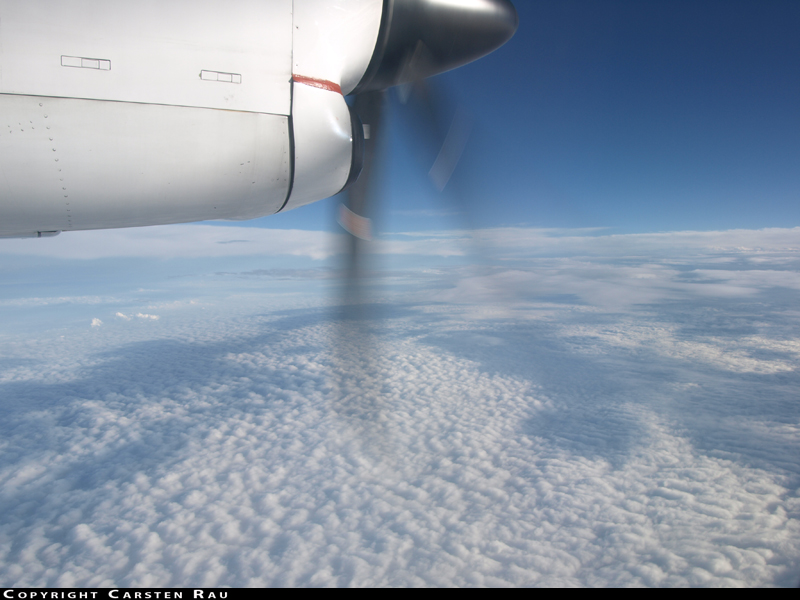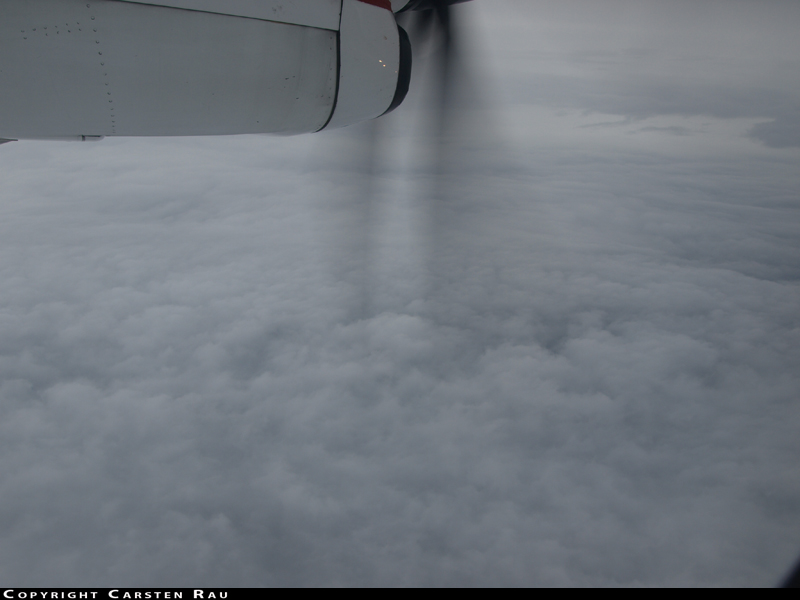 Descend, approach and landing (bad weather in Berlin). Coming in from the west over Tegeler See (the name-giving lake of this borough and airport) and landing on 26L: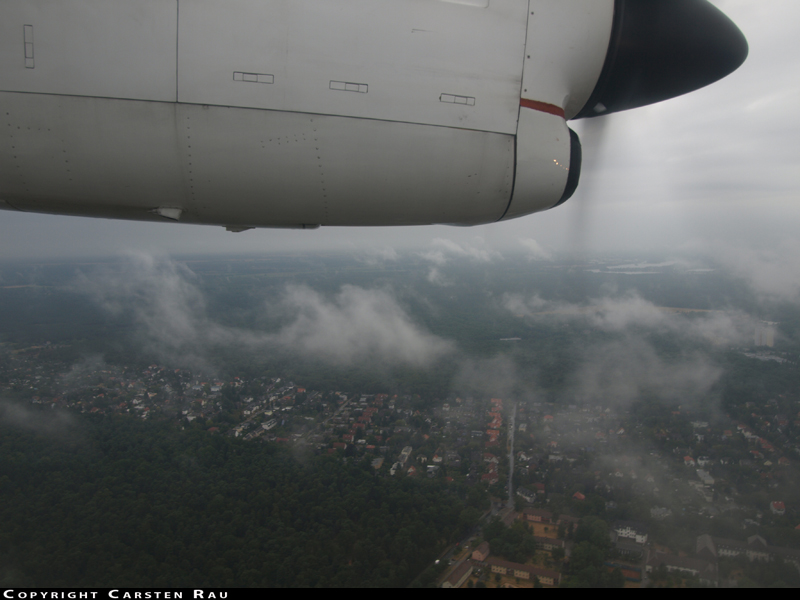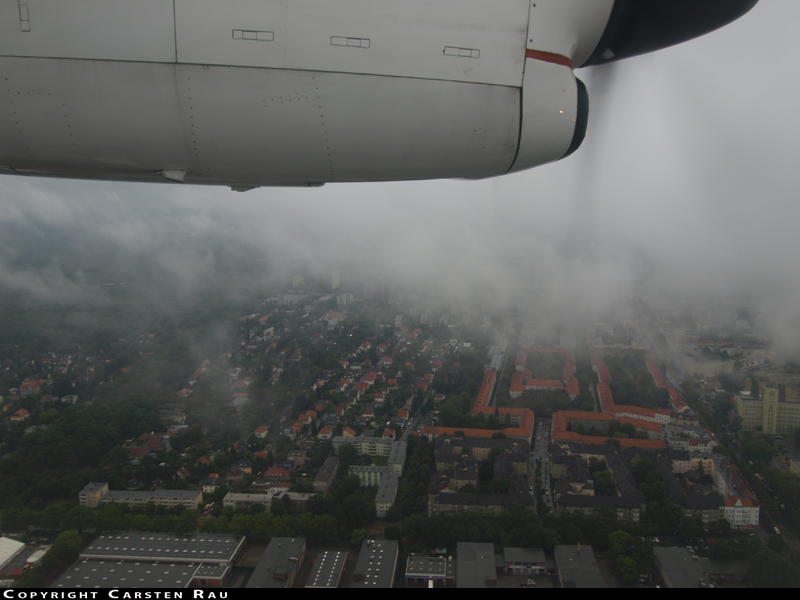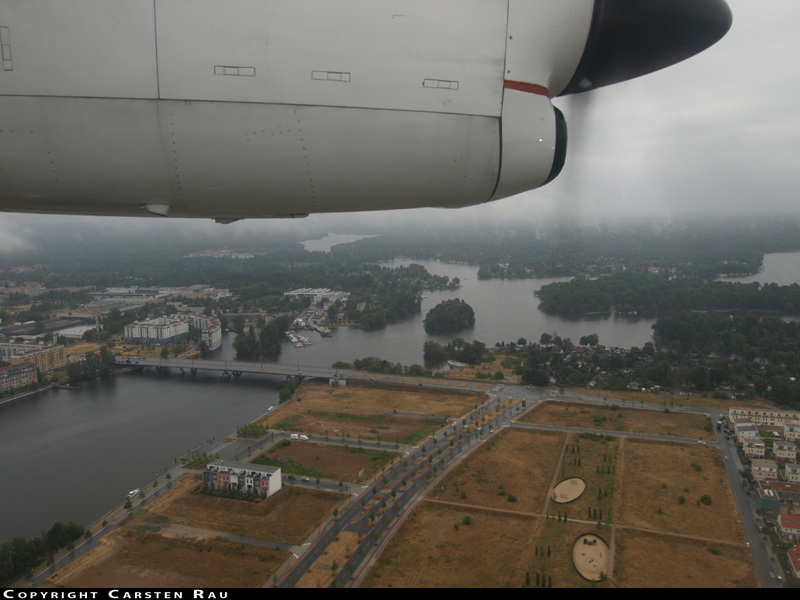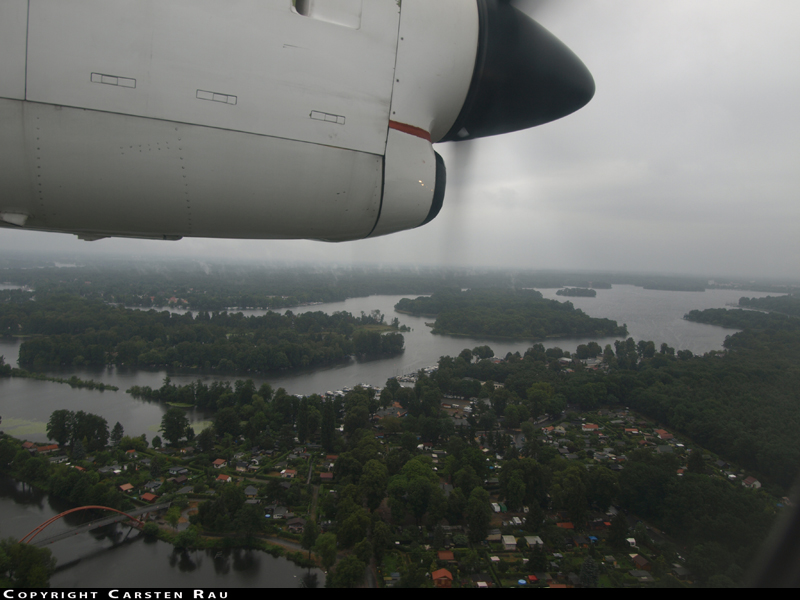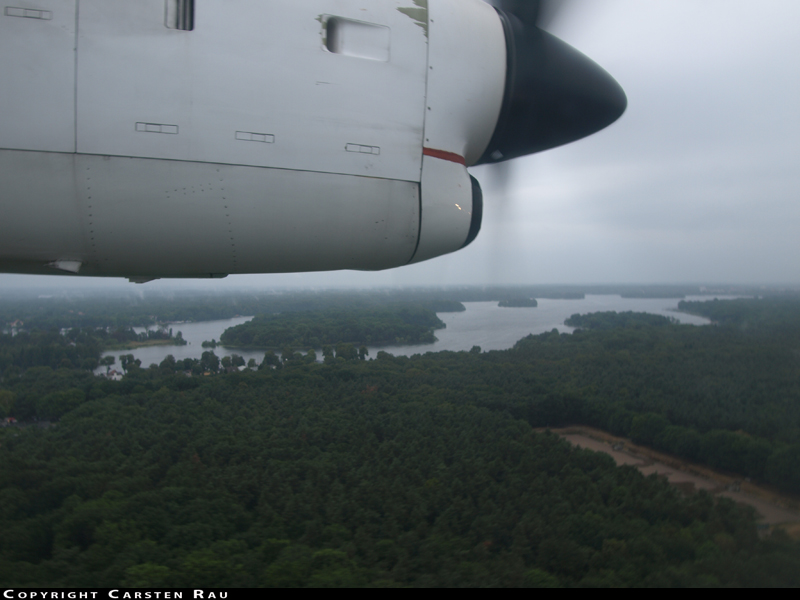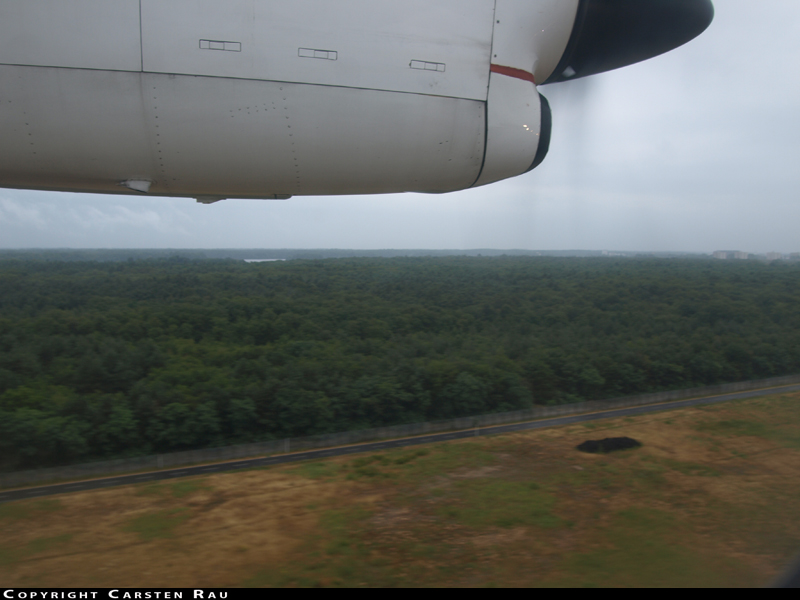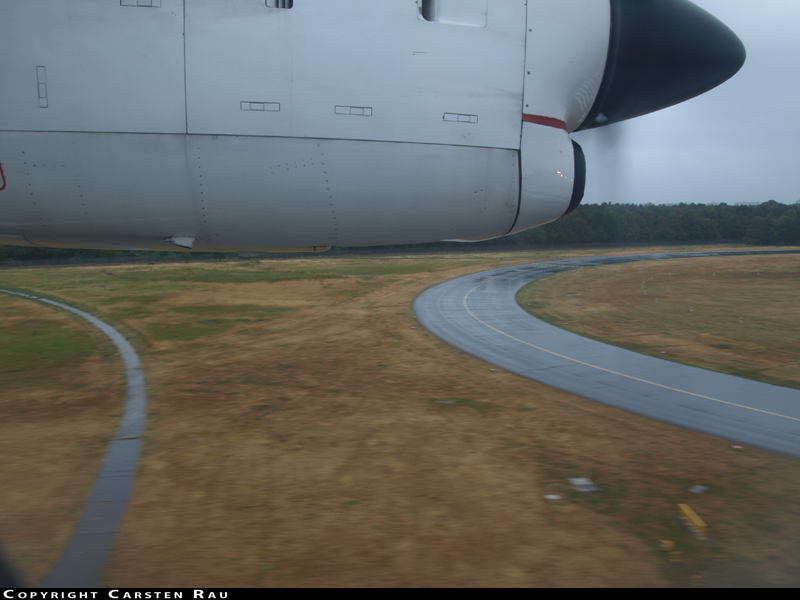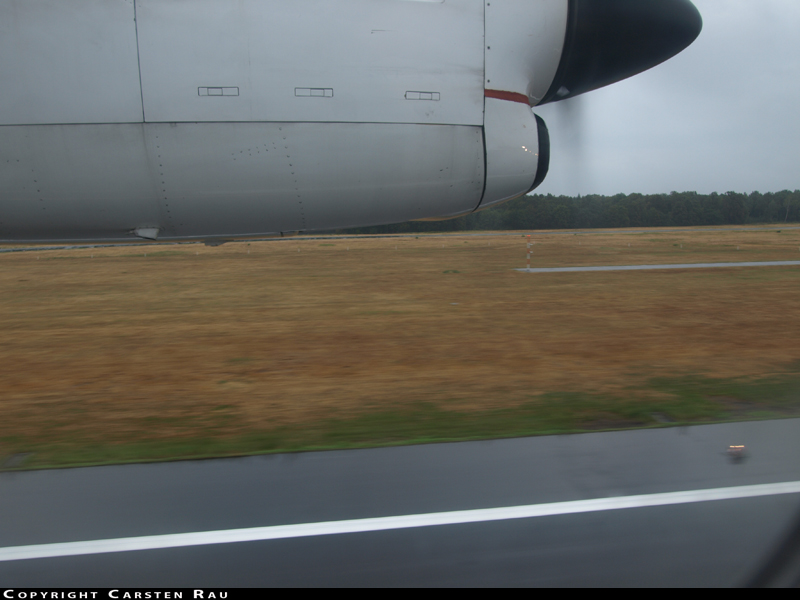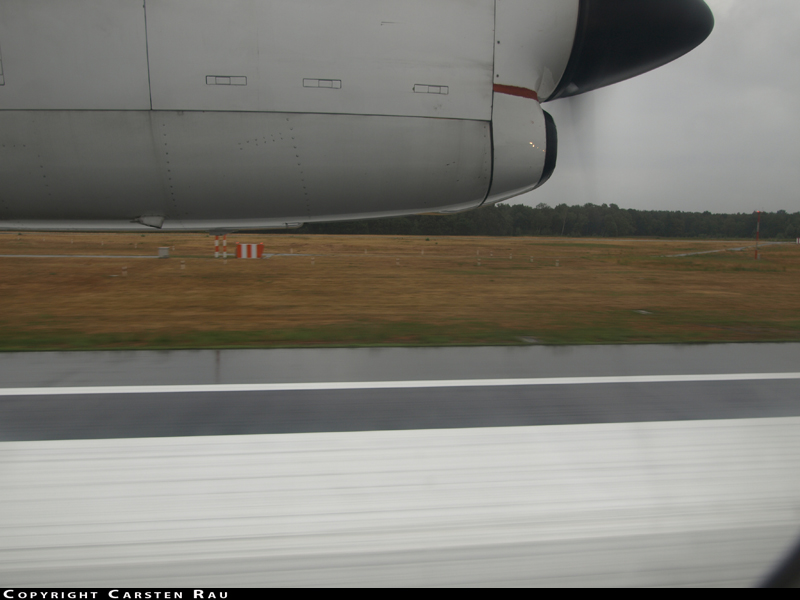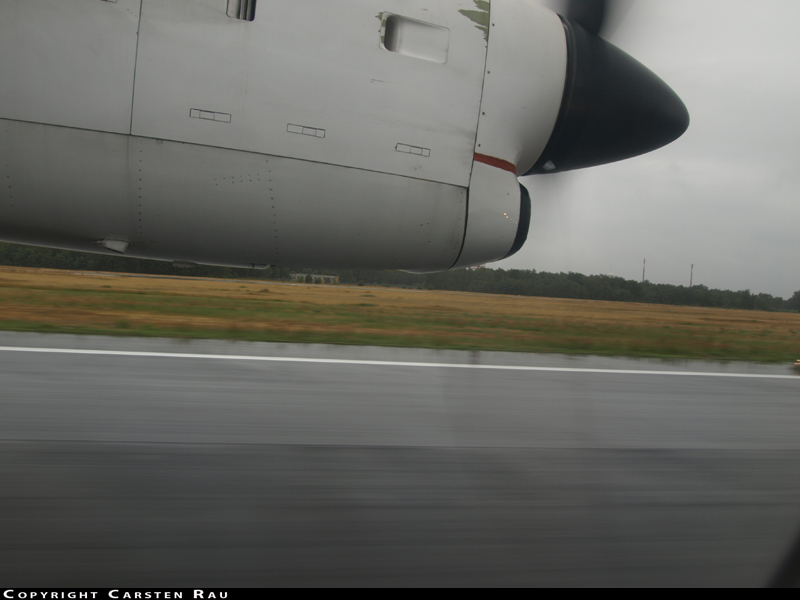 Engine shut-off ... and yes, rain was greeting me: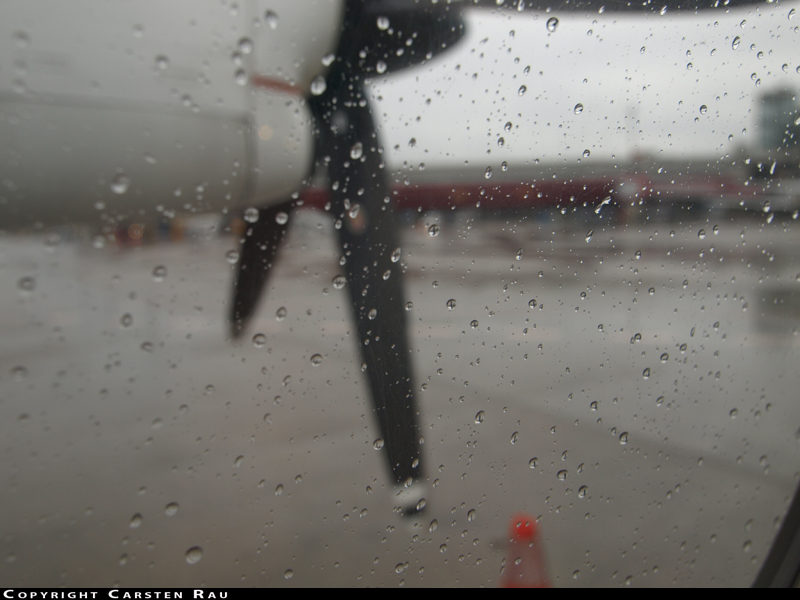 ***POST-FLIGHT:***
Deboarding, there they have my red bag in their hands. Handle with care!!!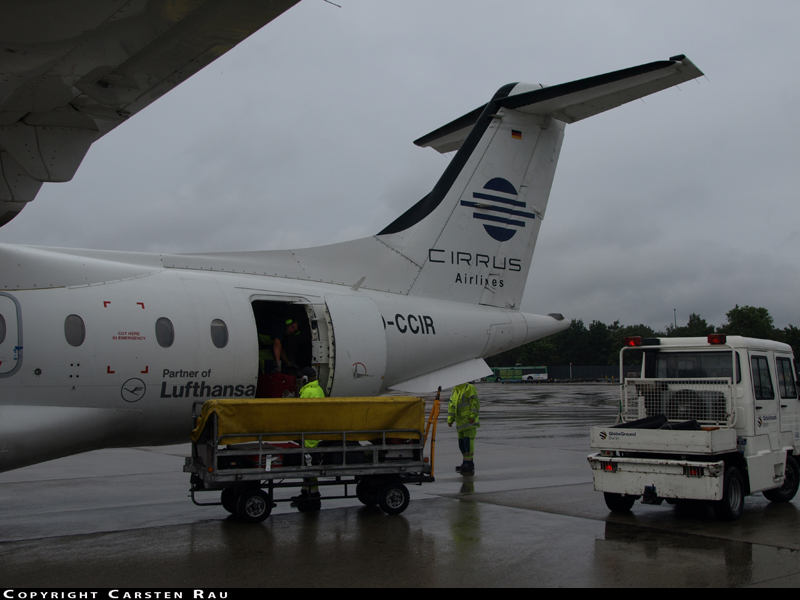 More pictures while walking to the terminal (never happend to me that they pulled directly up to the gate, always have to take the bus, perhpas becuase it is the 6am flight):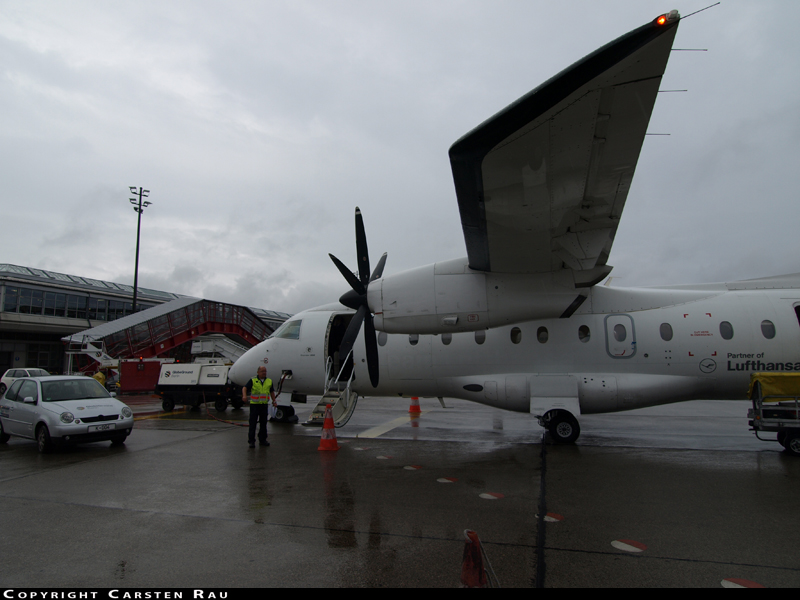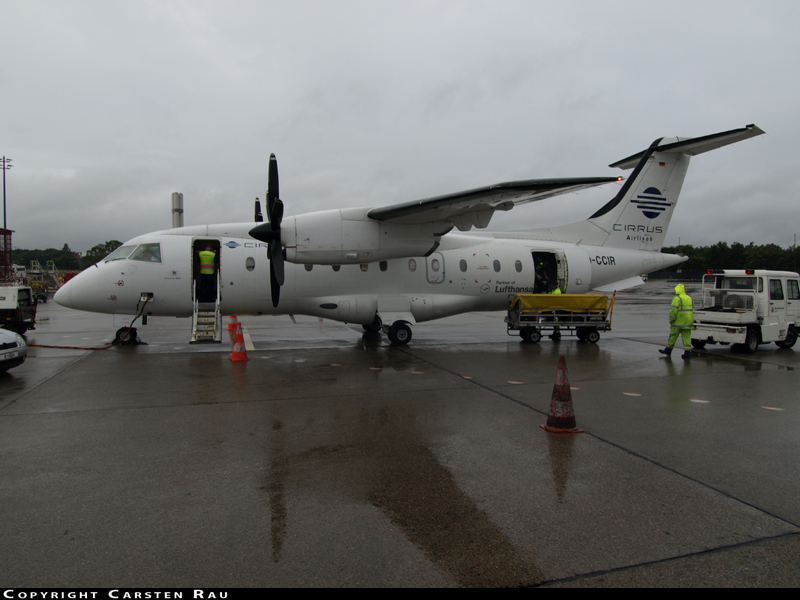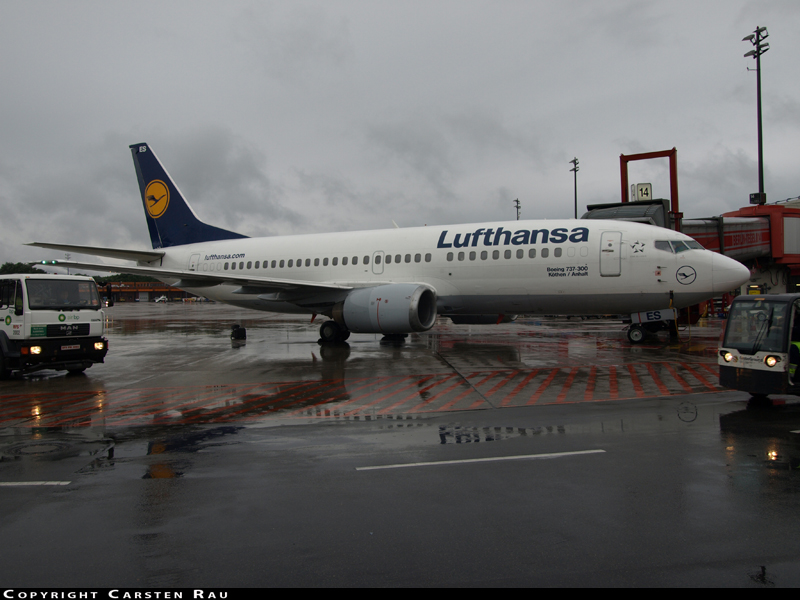 Baggage claim: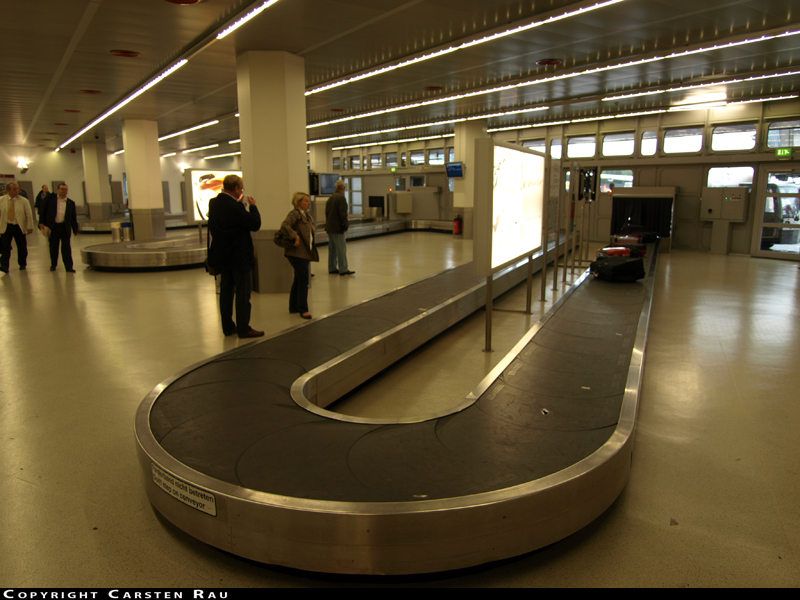 I walked up the stairs from E-wing to the main hall at TXL (Terminal A), from there i took a taxi back home. I love the airports which are build like TXL, from gate to curb in 90 seconds: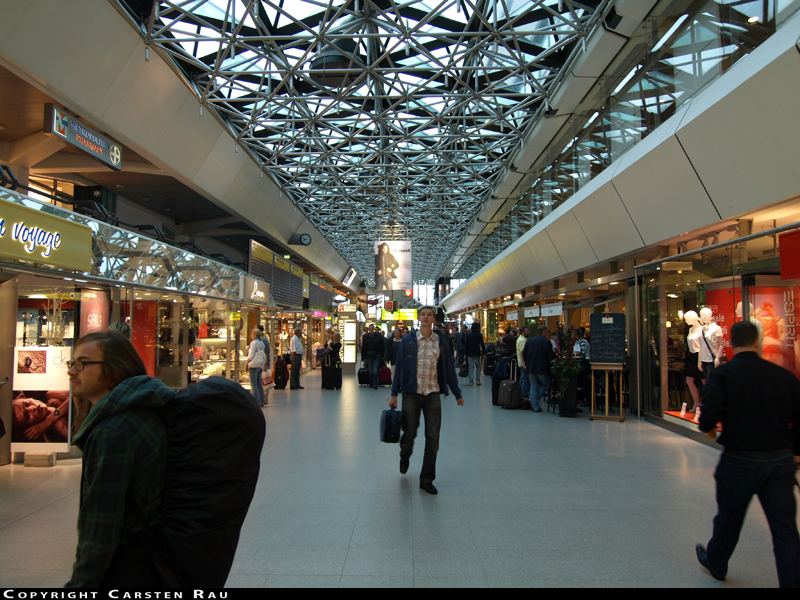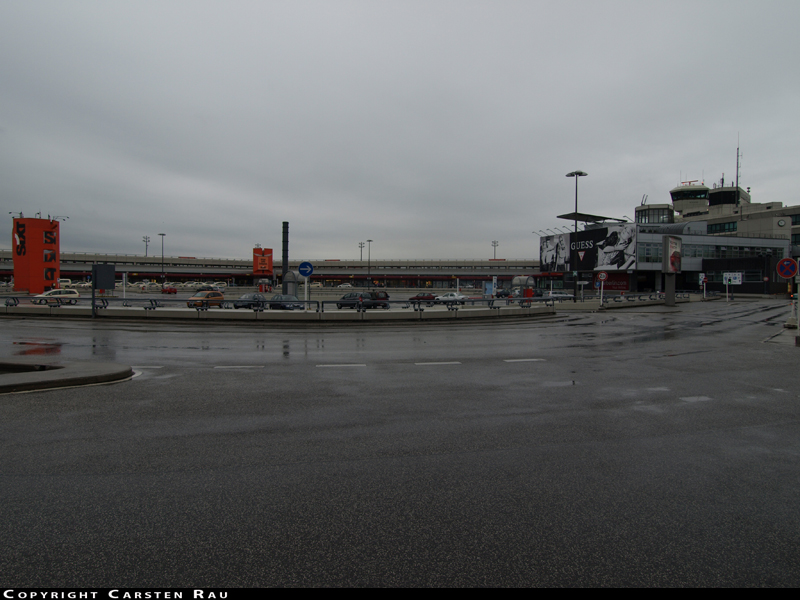 More in reply 1 & 2 ...