--- OUTBOUND LEG ---
Hello and welcome to my third trip report!
***BACKGROUND-INFO:***
As already mentioned in my
first TR
I fly home to Berlin regulary from MHG or STR. So this time it was STR. Btw the last time before I move back to Berlin in October this year (2011), I booked all flights for this year with C9 (Cirrus Airlines) from MHG.
***PRE-FLIGHT:***
I started my drive to STR around 01:00 PM and parked at the P2 parking-garage. From there it is a 5 minute walk to the terminals: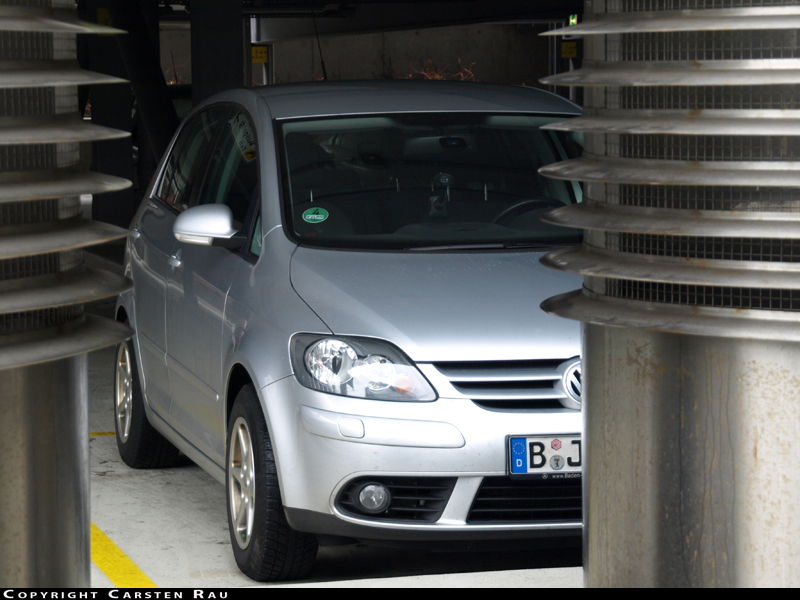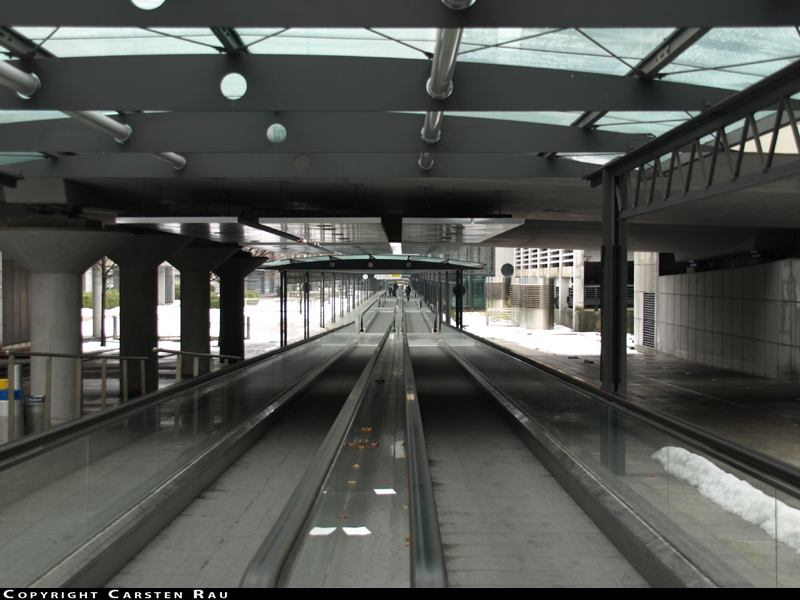 STR terminals: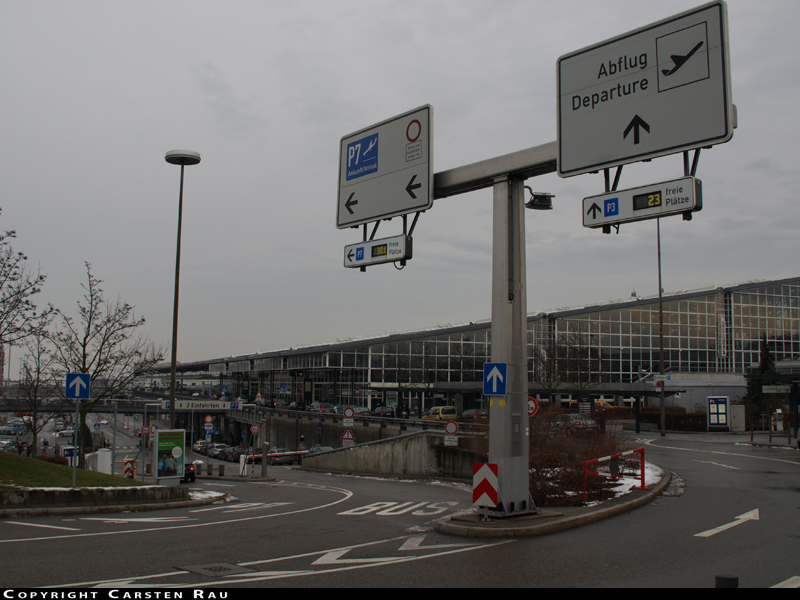 As I had used online-check-in before I just went to the baggage drop-off as I had to use my larger bag for this 10-day-trip: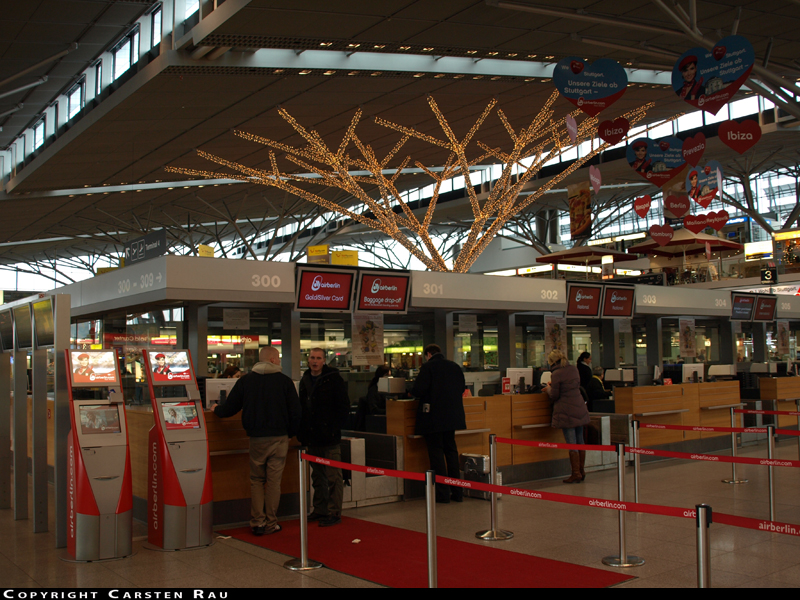 Passing through security, I love the analogue FIDS: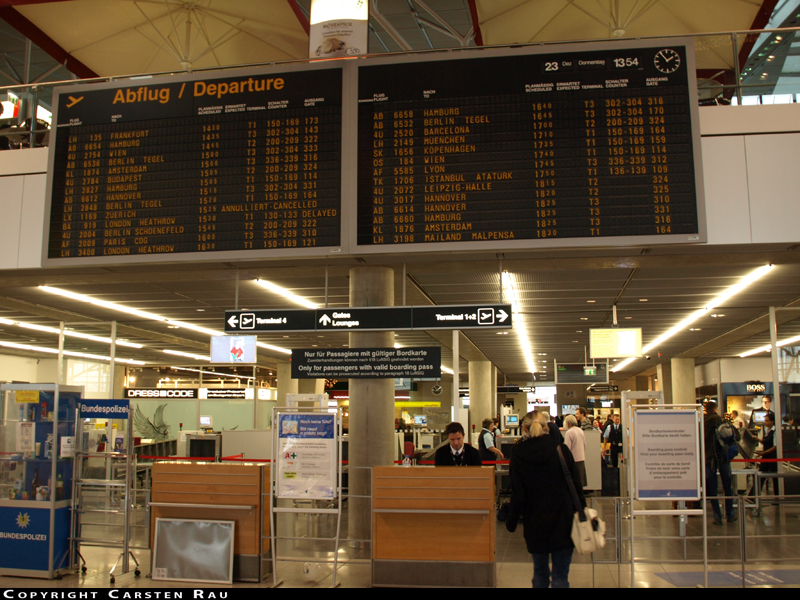 Digital FIDS after security: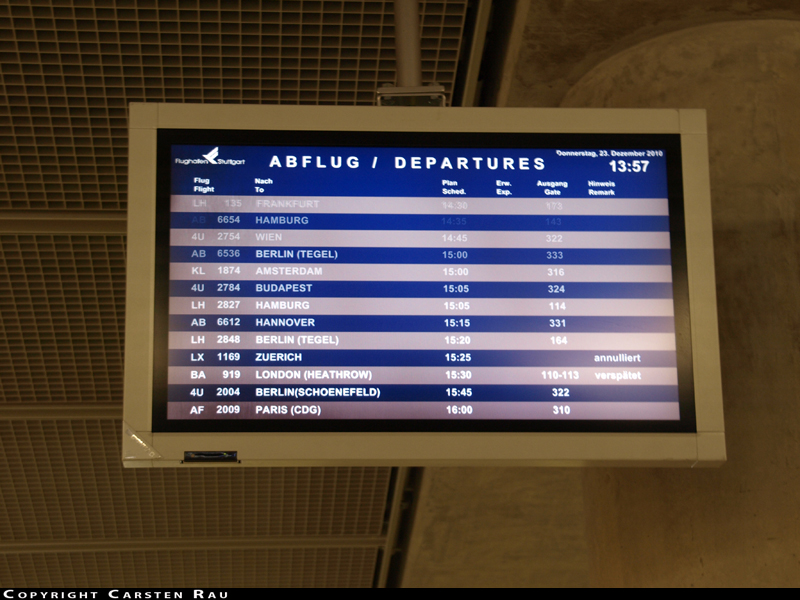 I walked through the Duty Free shop to buy some christmas presents and then proceeded to my gate to find out the arriving flight was late: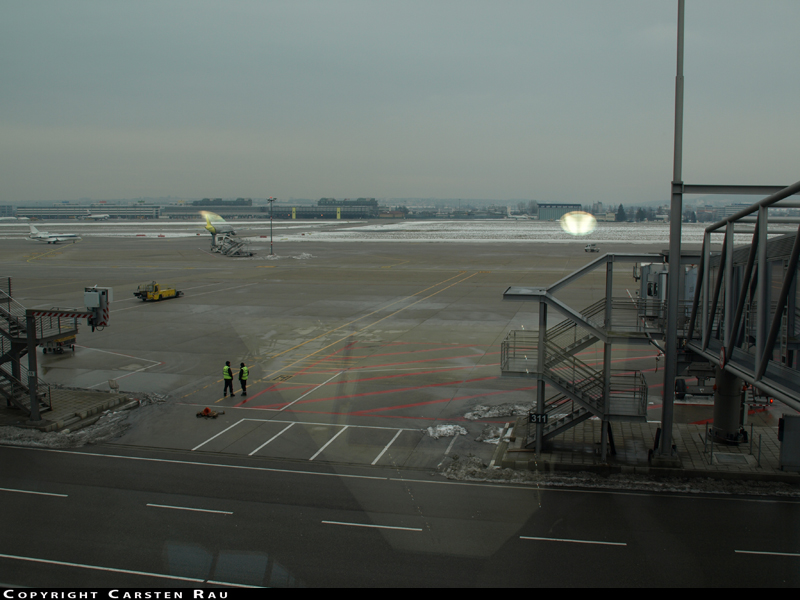 NetJets' Falcon 7X CS-DSA waiting as number 2 in the queue: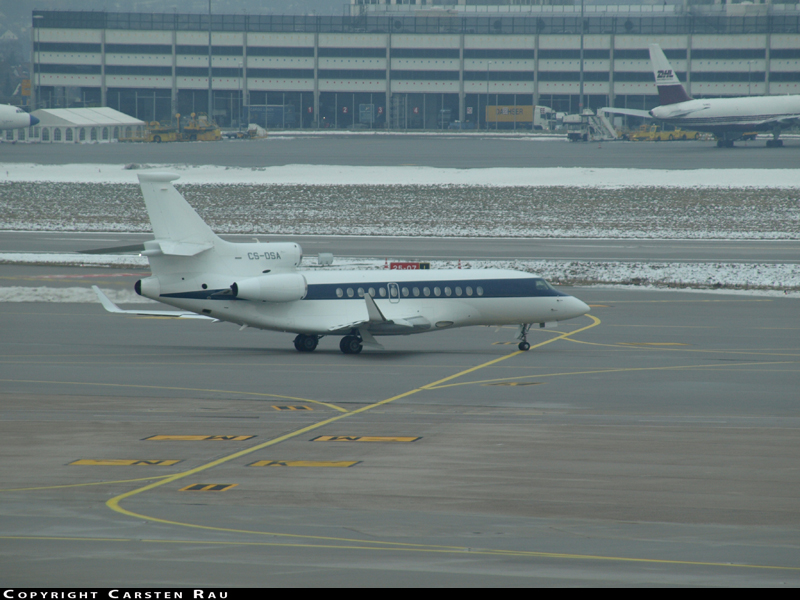 Contact Air Fokker 100 on short final with a Germanwings A319 waiting as number 1 in the queue: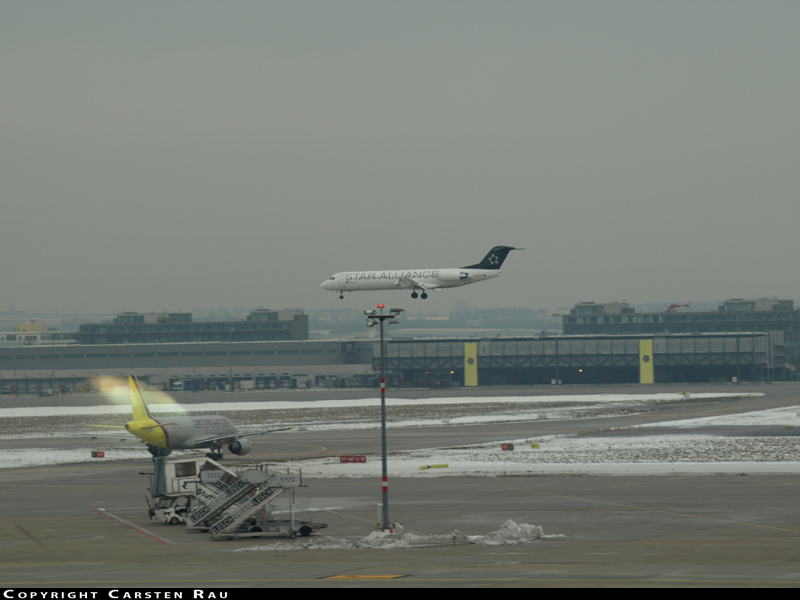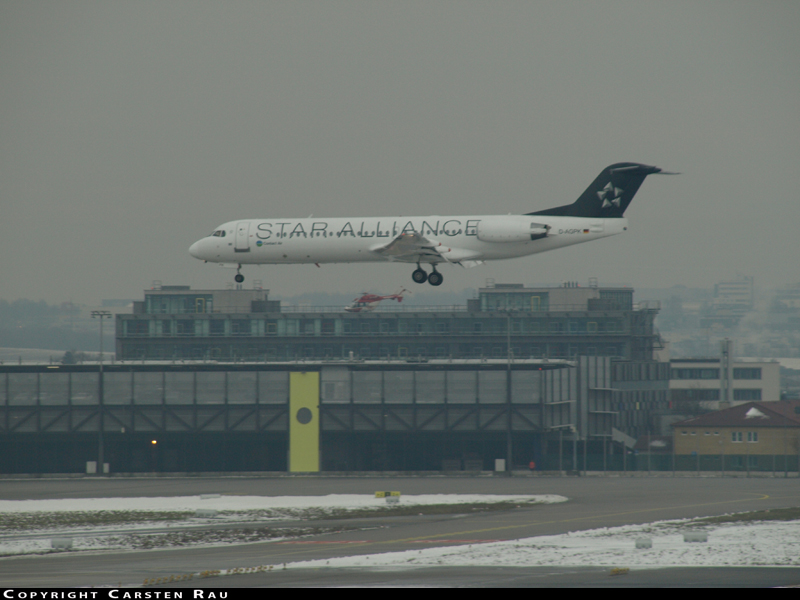 Arriving AB Q400 D-ABQE: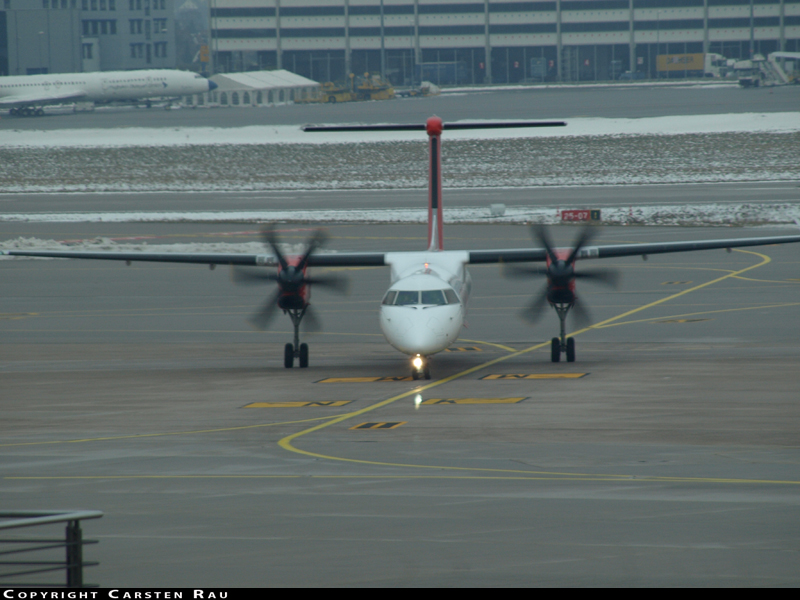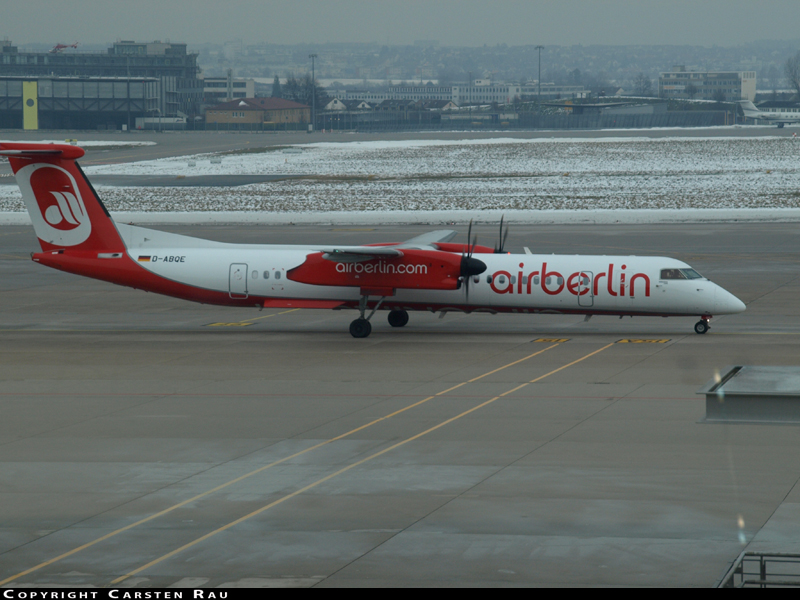 My aircraft arriving, AB 738 D-ABBY: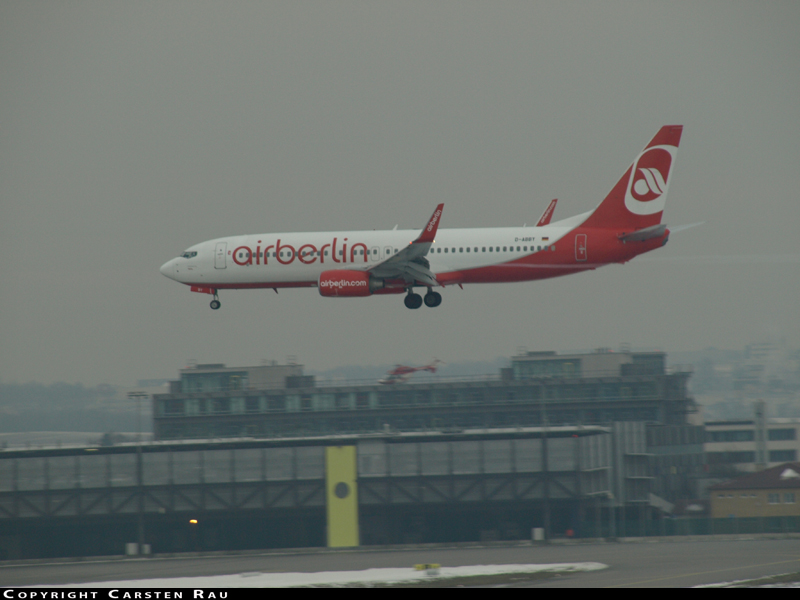 CS-DSA lining-up: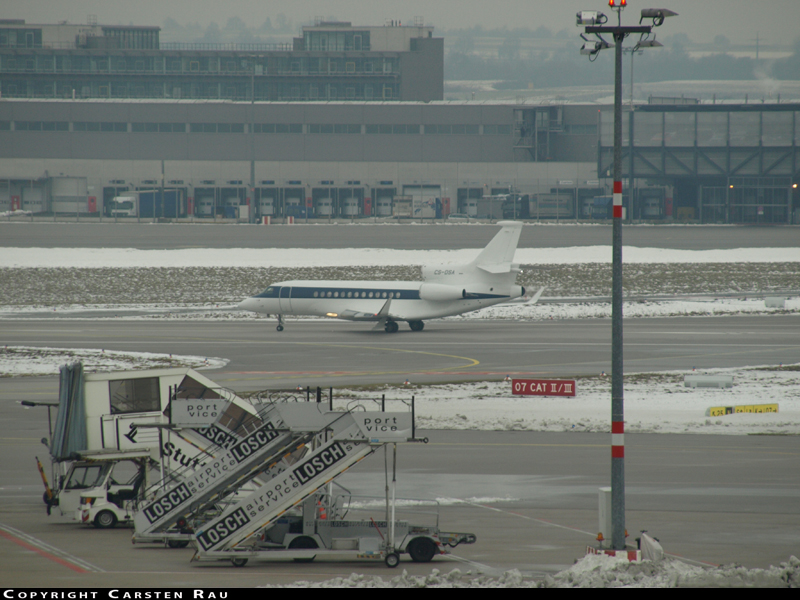 D-ABBY taxiing to the gate: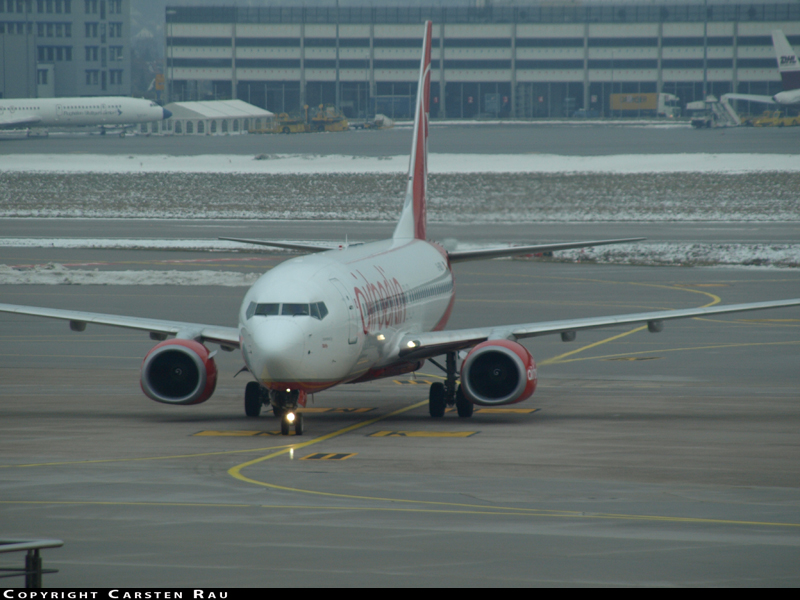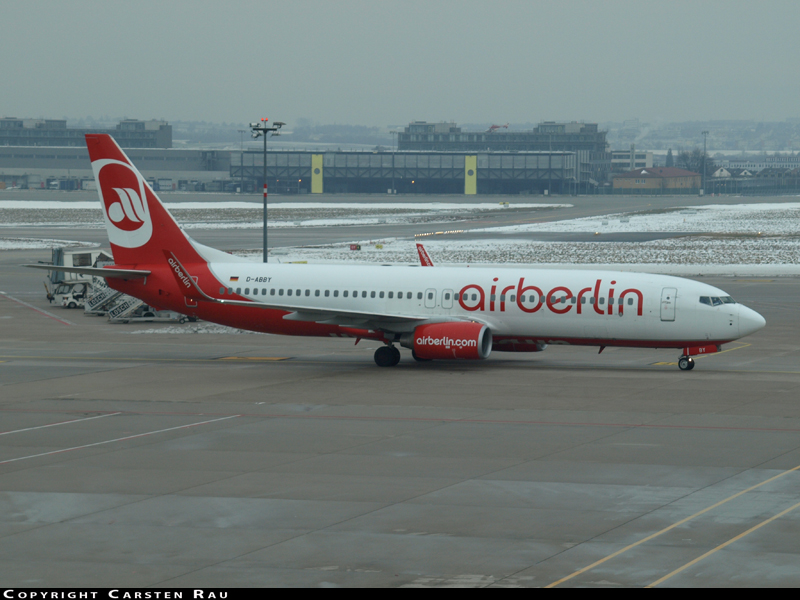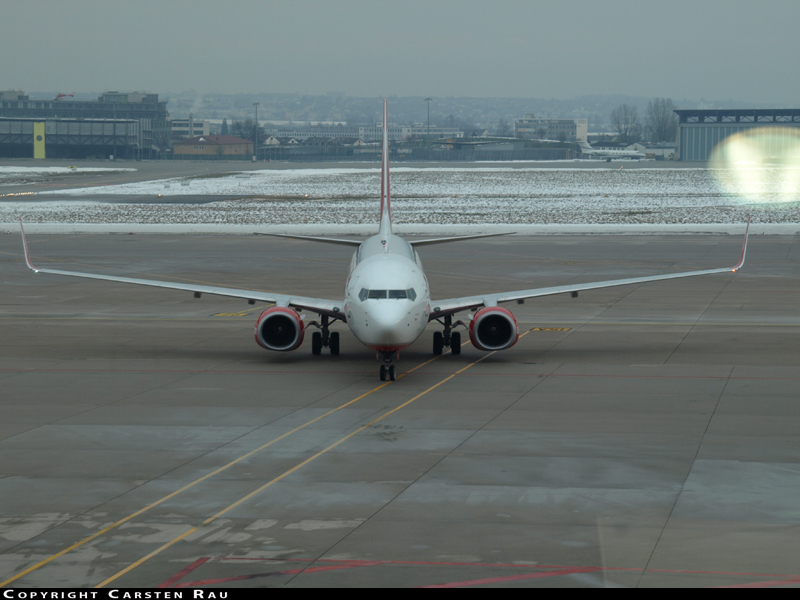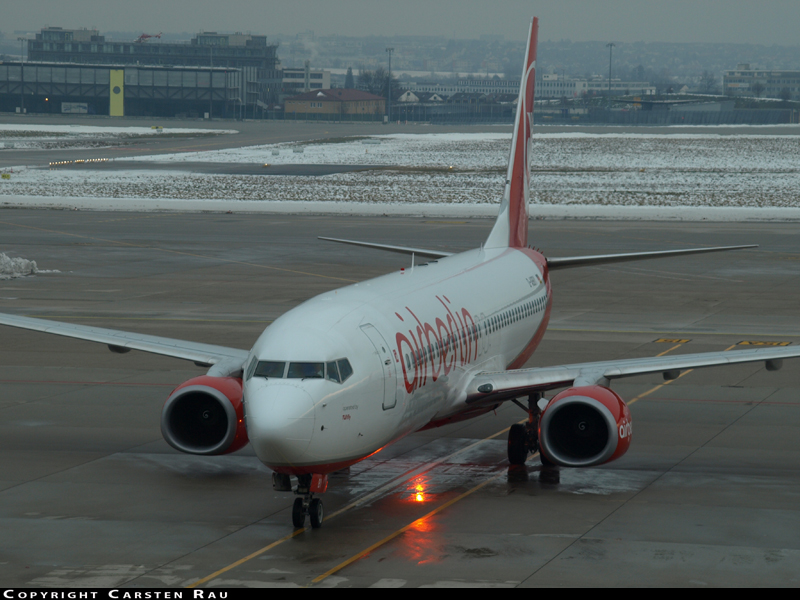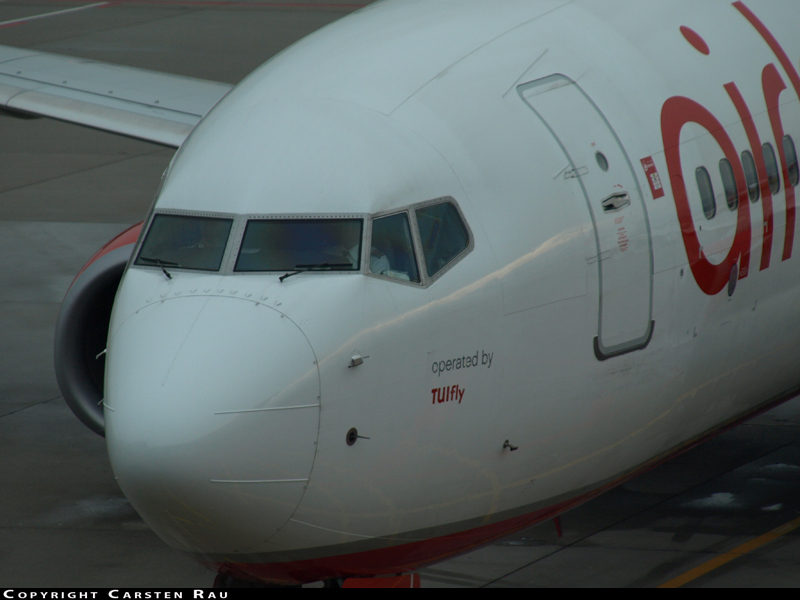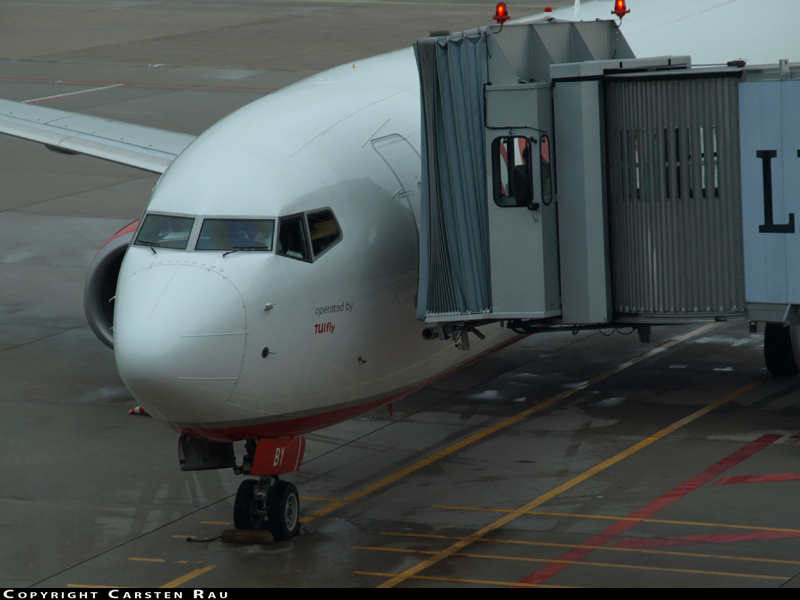 Despite the arriving flight coming in late, boarding was on-time, beginning around 14:45/02:45PM: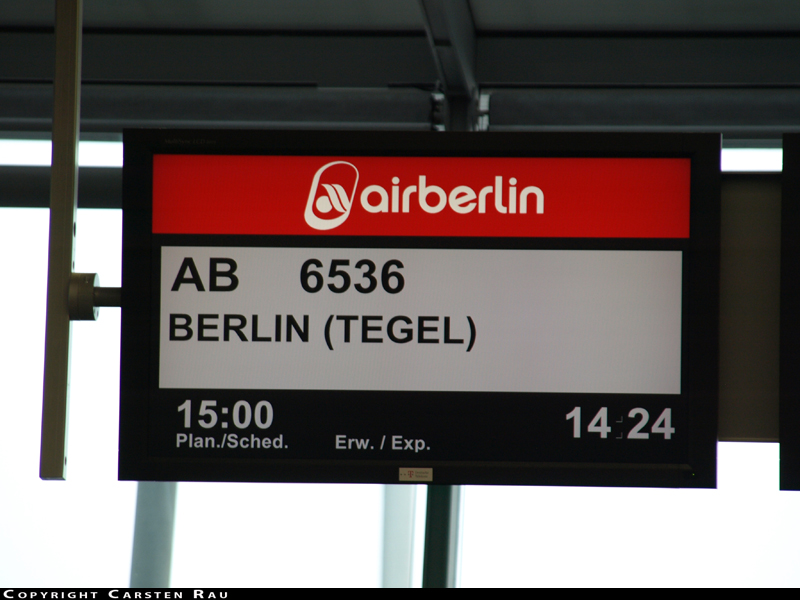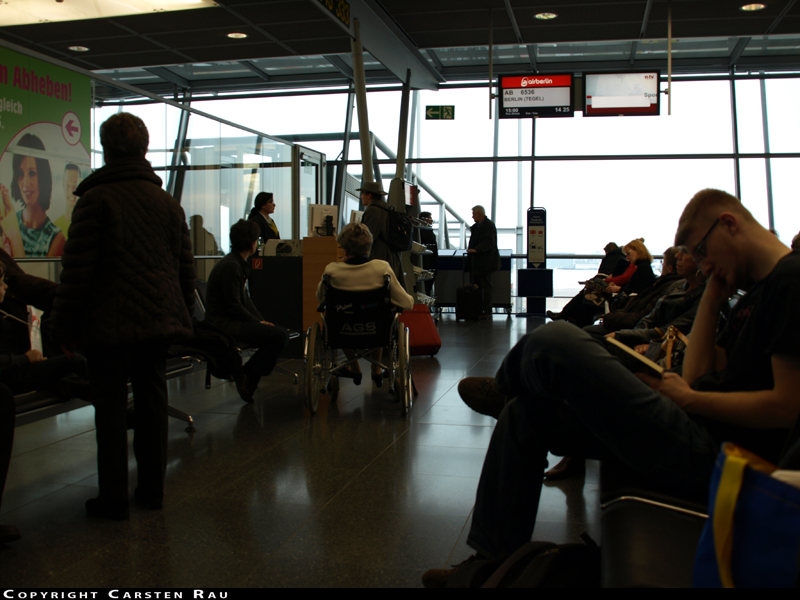 ***FLIGHT 1:***
Date: 23 December 2010
Airline: Air Berlin / AB
Flight: AB 6536
Aircraft: Boeing 737-800
Aircraft Reg: D-ABBY
Departure Airport: STR / Stuttgart Airport
Arrival Airport: TXL / Berlin - Tegel
Scheduled Departure Time: 15:00 (on time)
Scheduled Arrival Time: 16:15 (on time)
Class: Economy
Seat: 15F (window/exit-row) (checked-in 16F)
[img]http://www.carstenrau.de/diverses/TripReports/20100723-26/flug.jpg[/img
]
As I was the first to board the plane I had time to go the back of the aircraft to take this photo: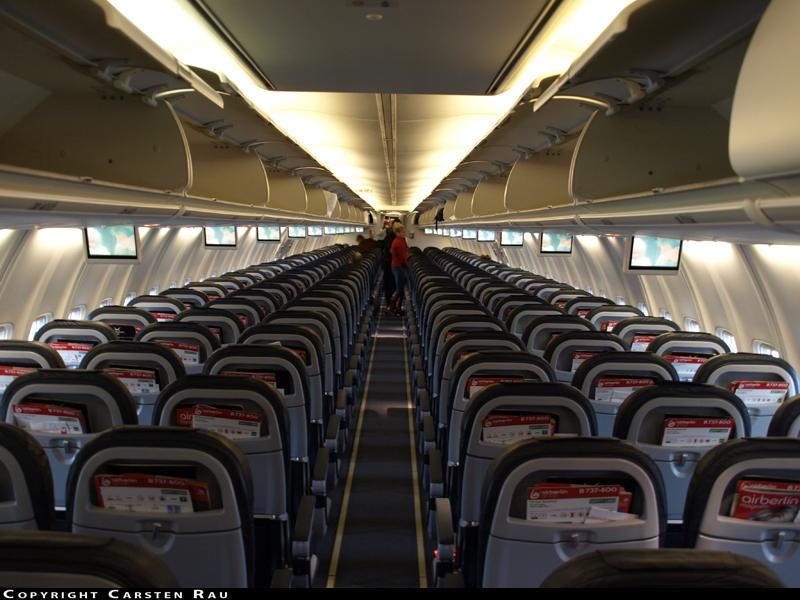 Foggy STR: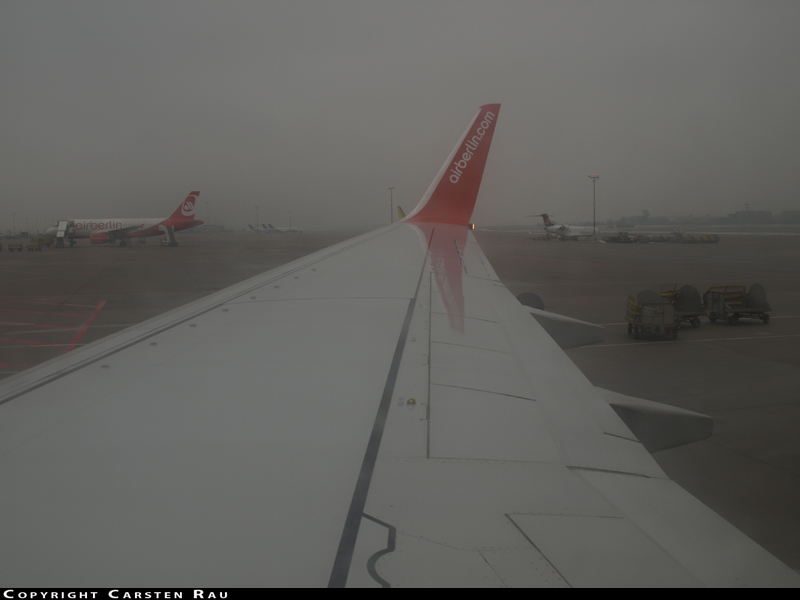 A dead-heading captain: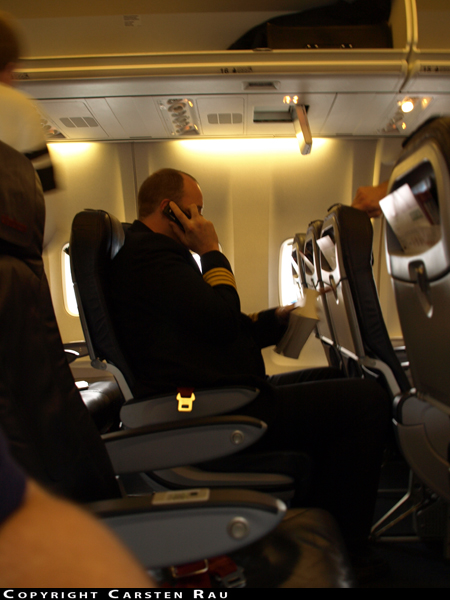 Push-back: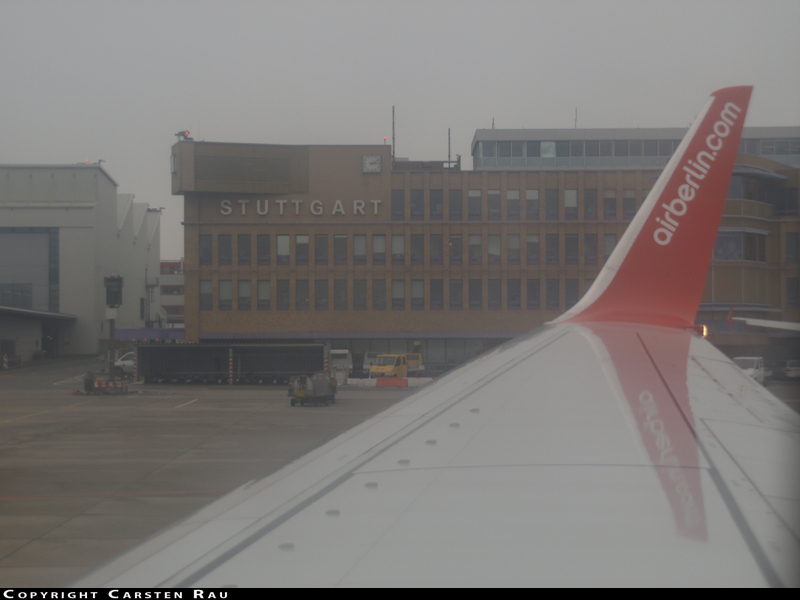 As the exit-rows stayed empty I moved one row up: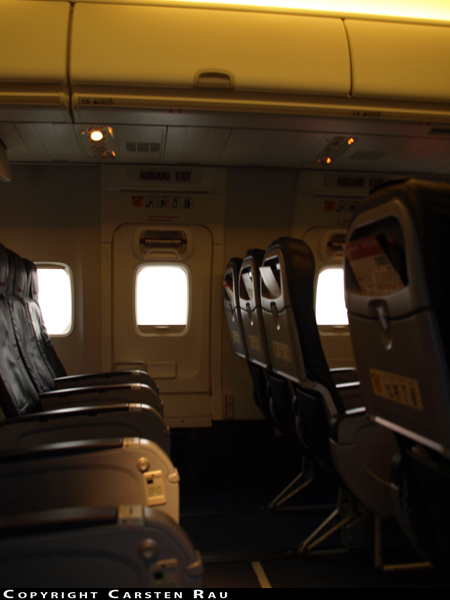 LH 737 to HAM: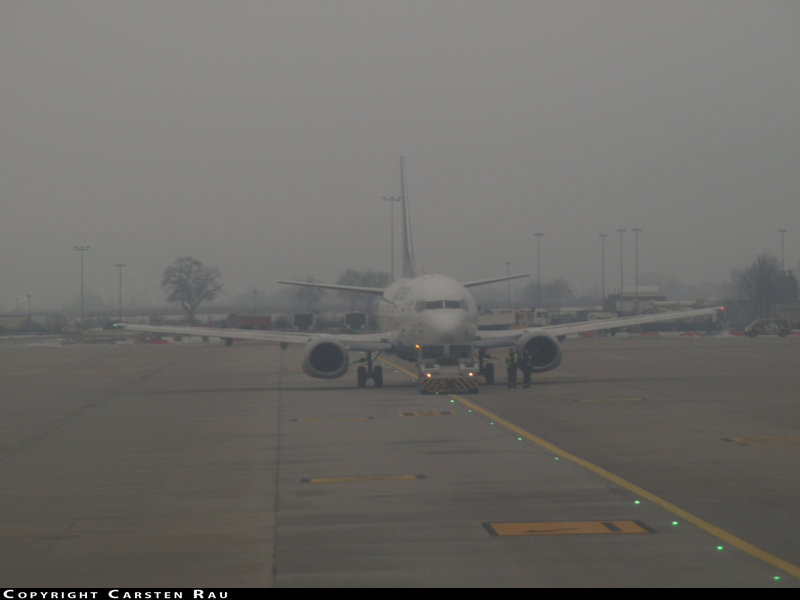 Lots of legroom in the exit-row: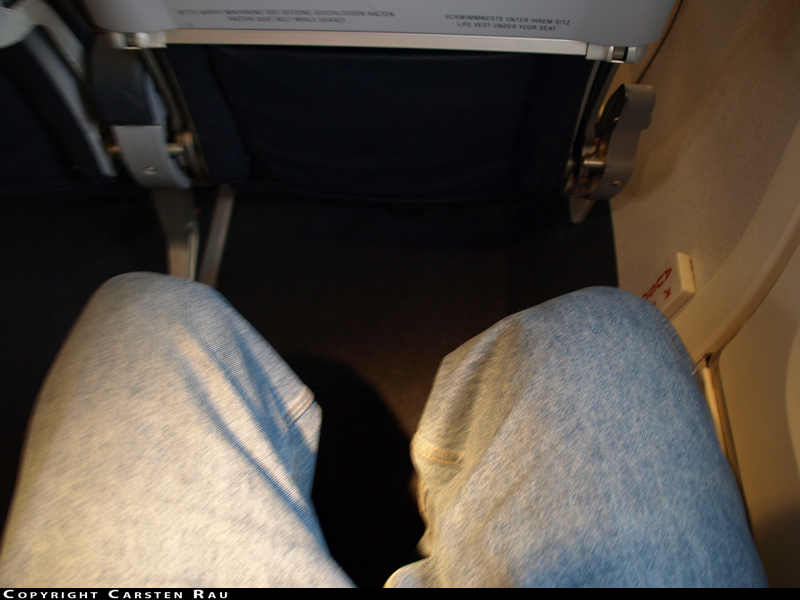 Take-off: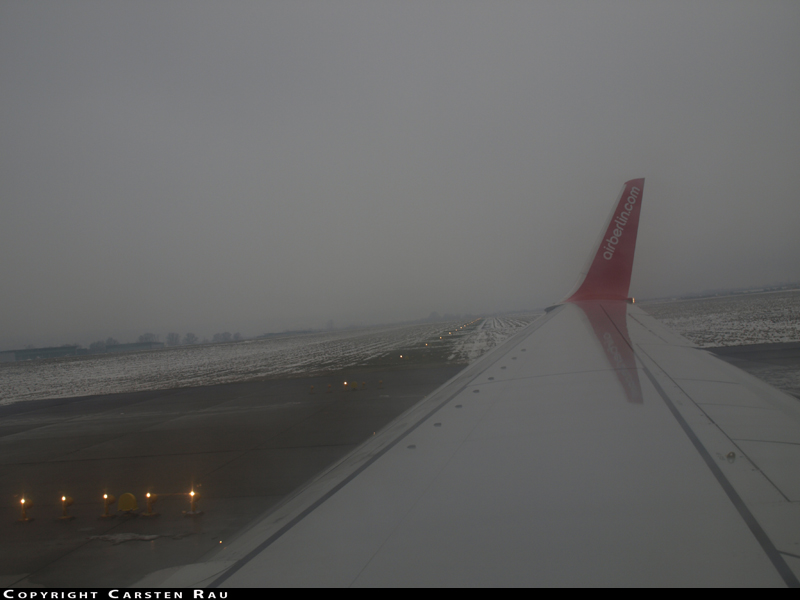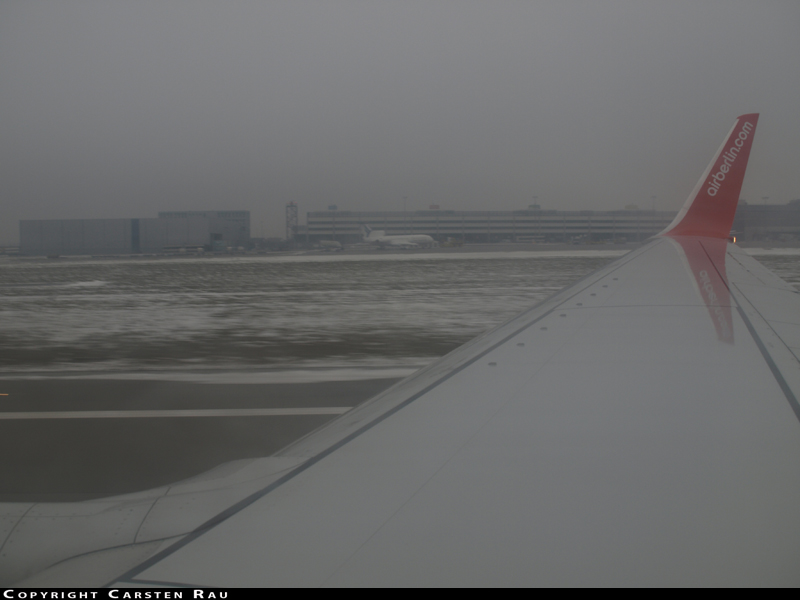 While climbing through the fog and clouds dark spots appeared at the horizon and at first I didn't realize these were the mountain tops south of STR coming through the very low hanging clouds: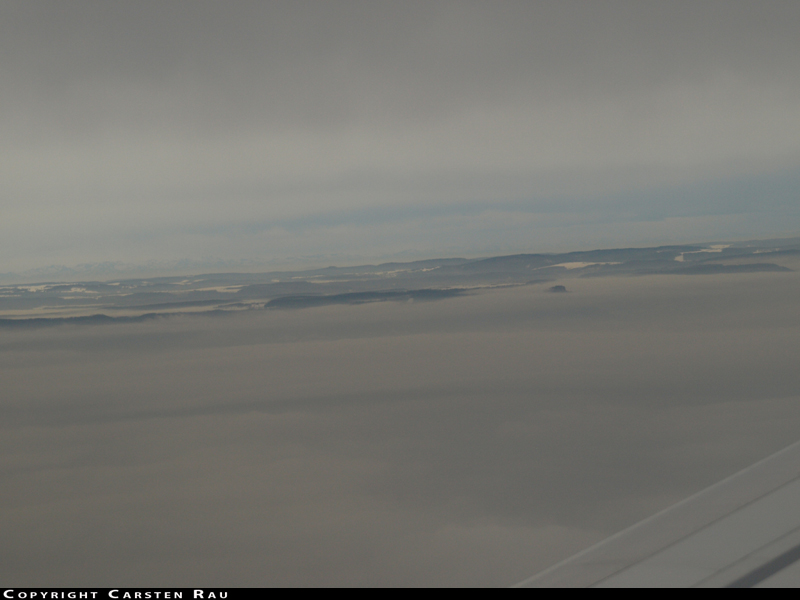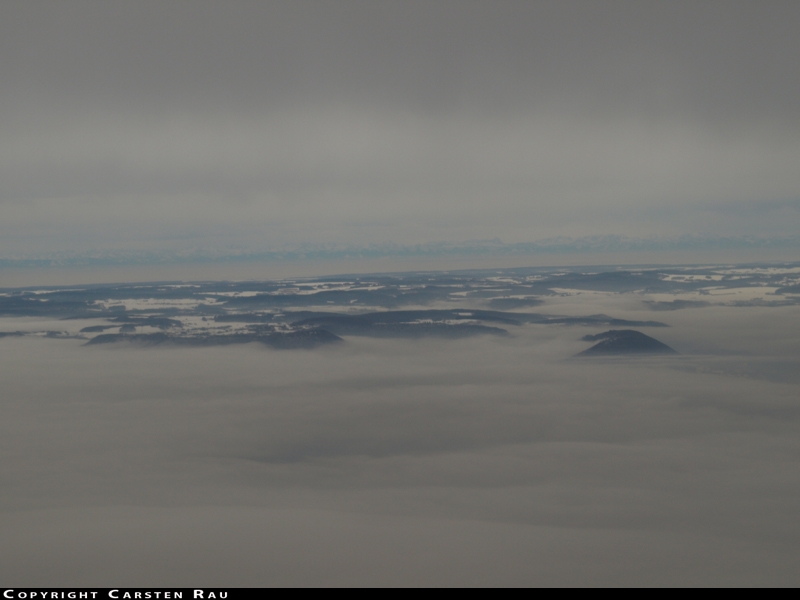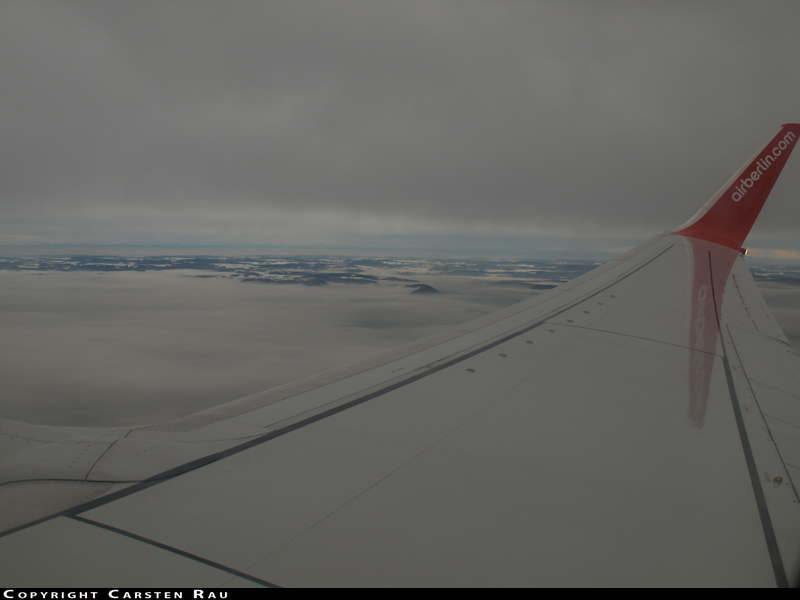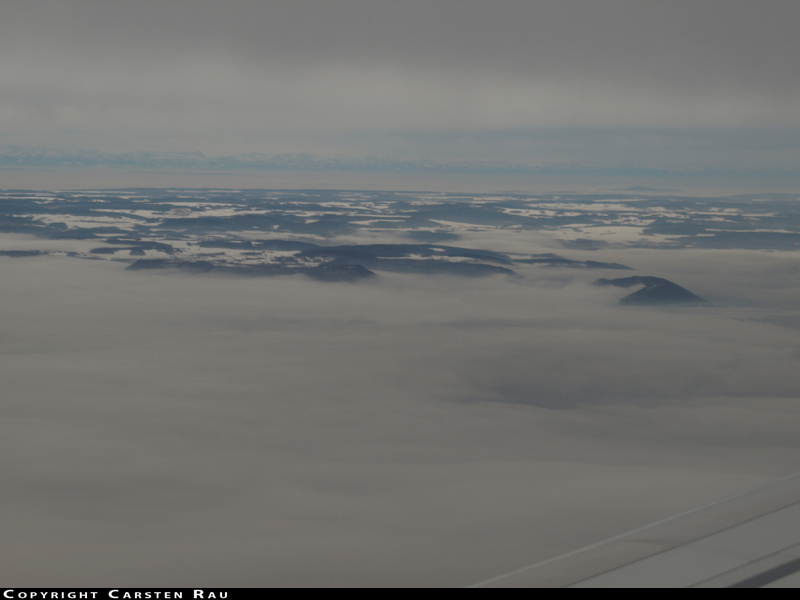 In-Flight: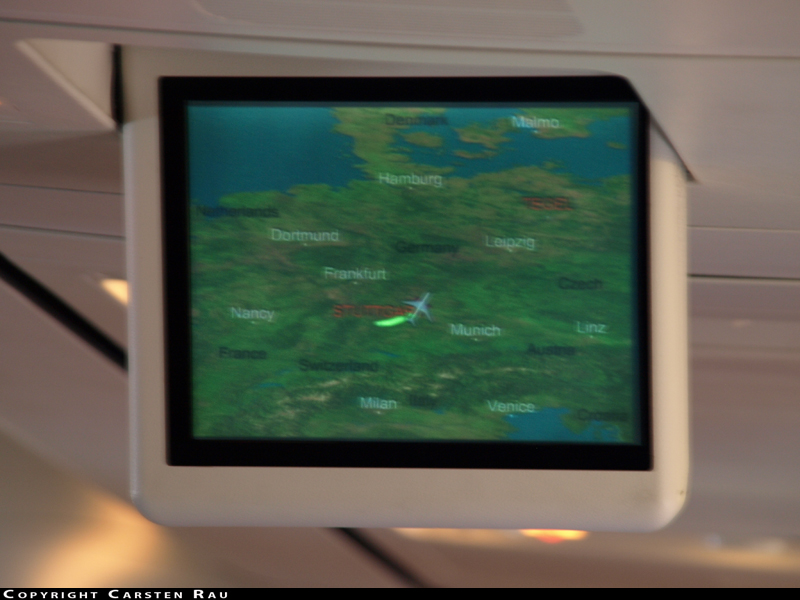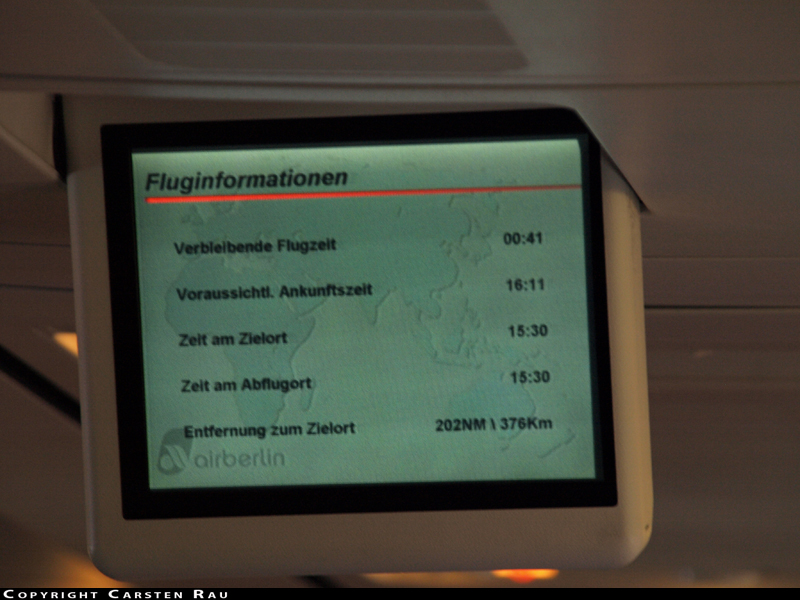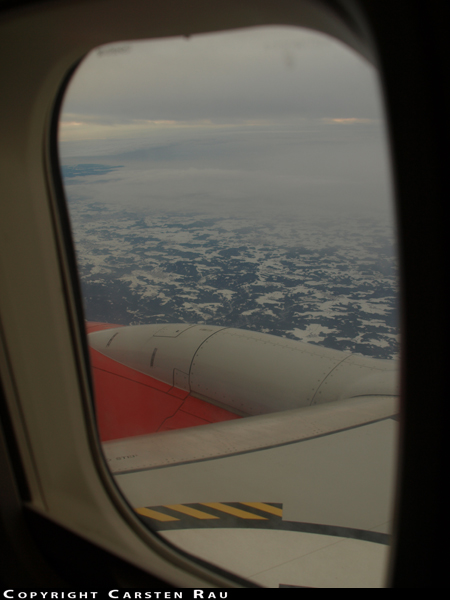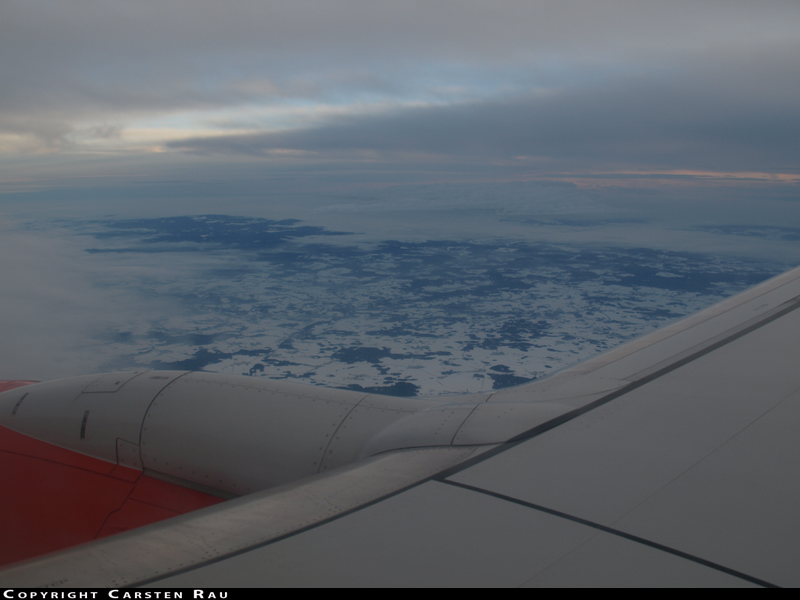 The sky started to get orange before 04:00 PM: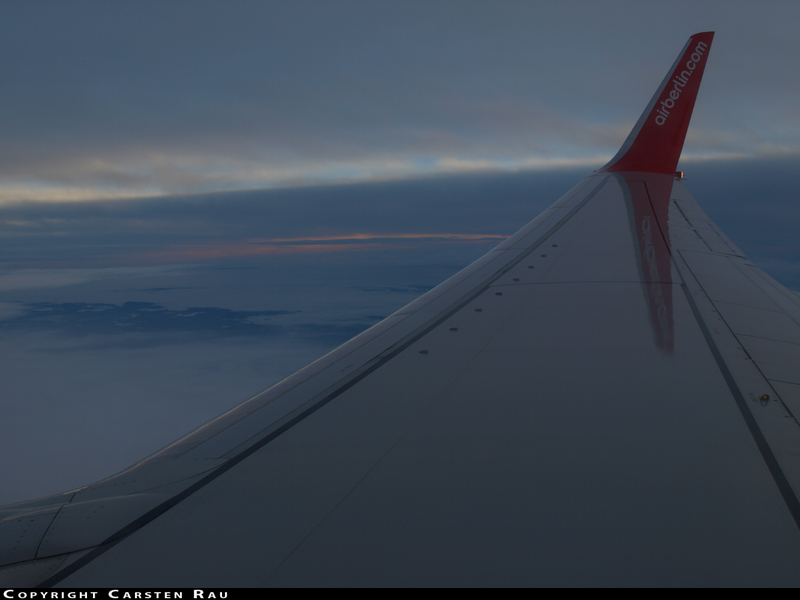 Drink and snack service, and because I couldn't decide between the salty and sweet snack the friendly FA gave me both snacks: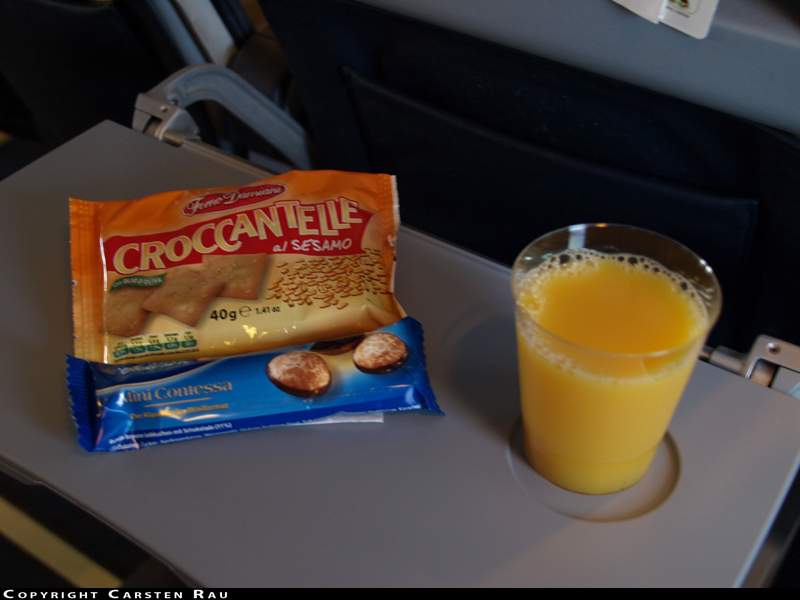 Approach to TXL: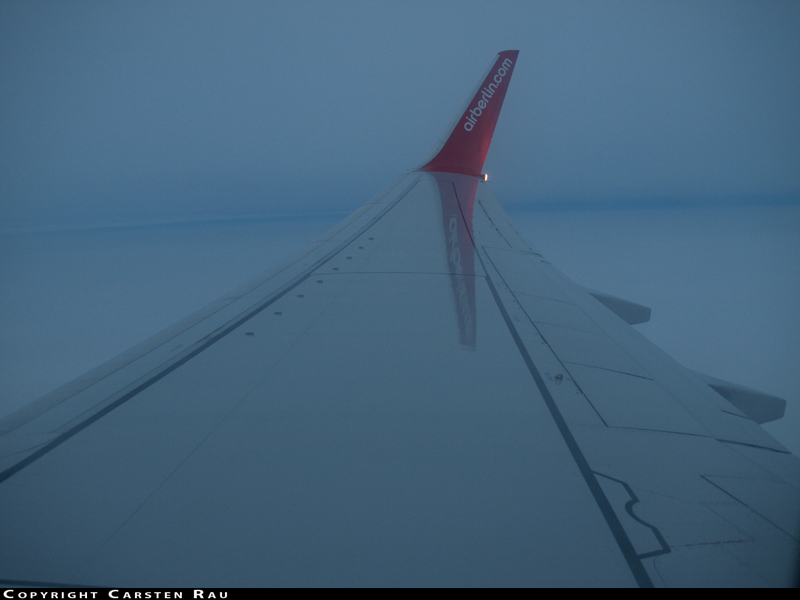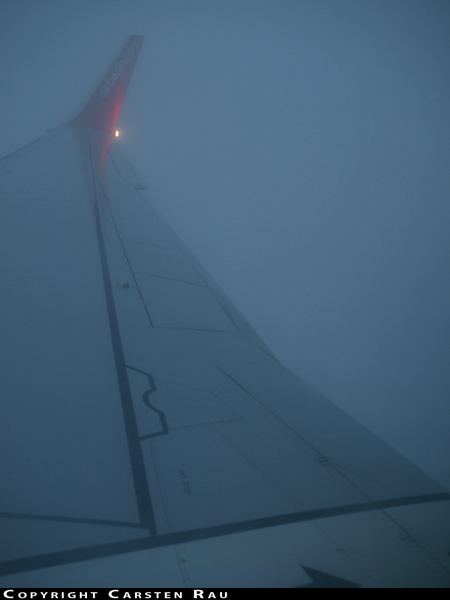 Visibility was under 200m/yds, I wasn't able to see the parallel runway, I wondered why it is visible in this picture: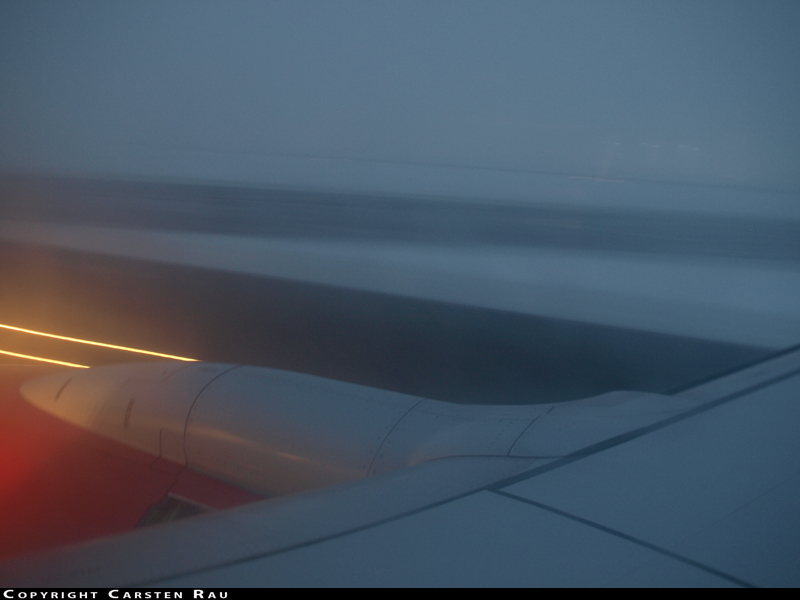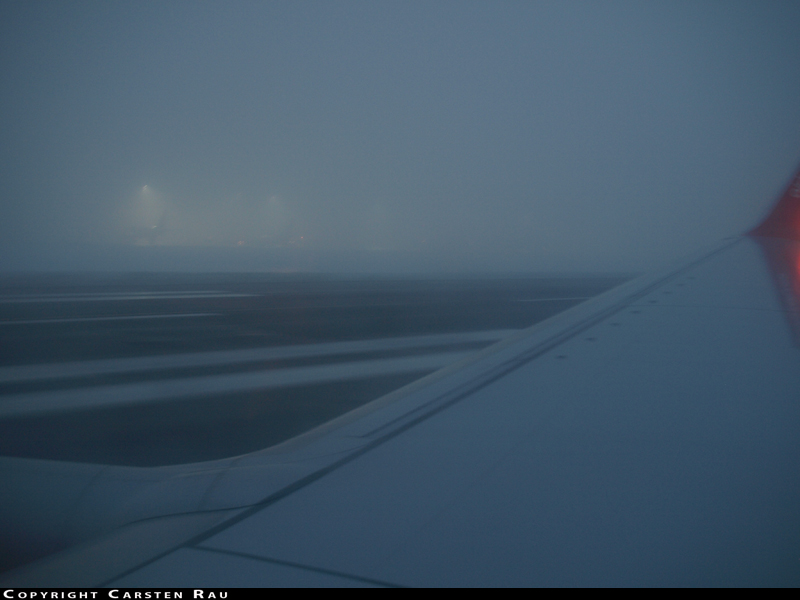 Arriving at Terminal C, Air Berlins' low-cost-terminal, Terminal A was not visible in the distance, just the appron lights could be seen: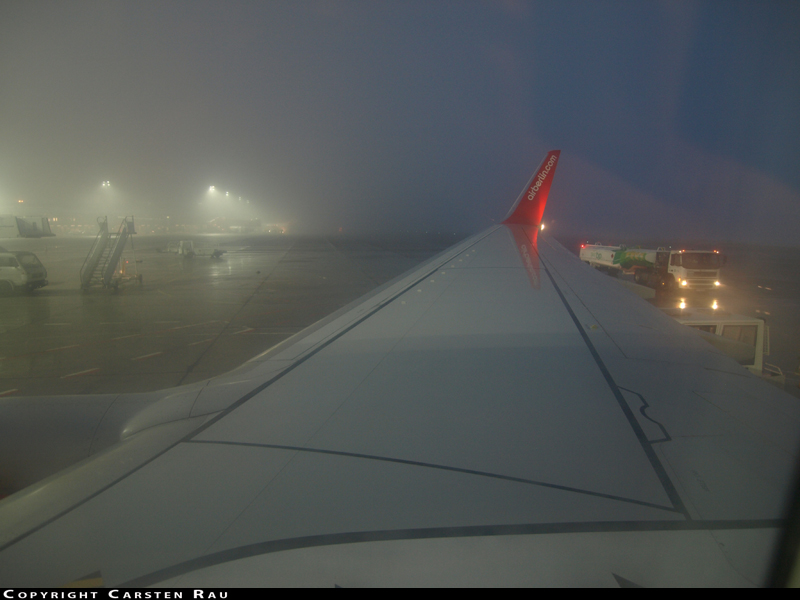 ***POST-FLIGHT:***
Deplaning via stairs, followed by a 30 second bus-ride to the terminal: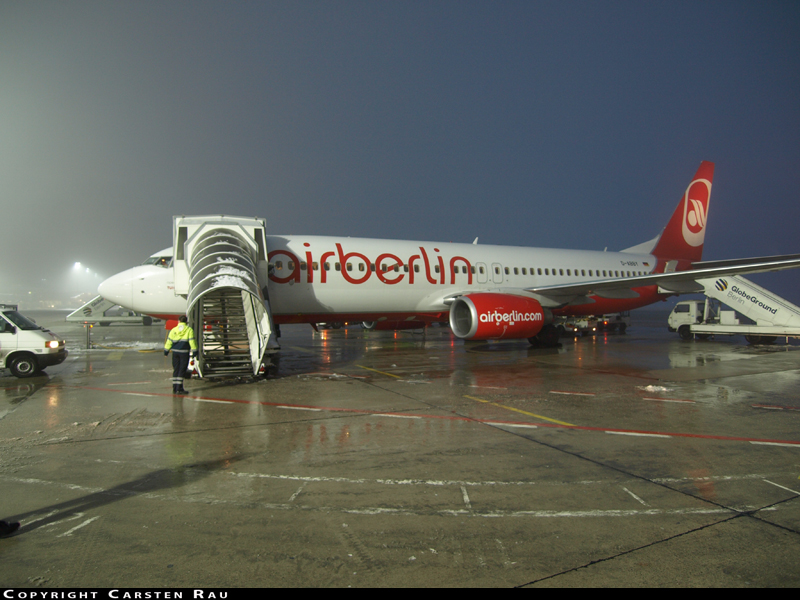 Inside Terminal C, Picking up my bag: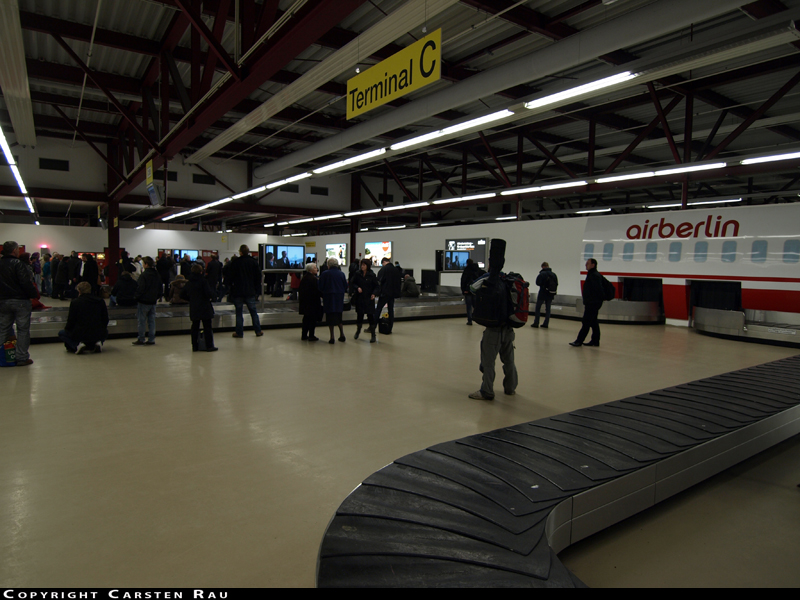 Terminal C as seen from the parking lot: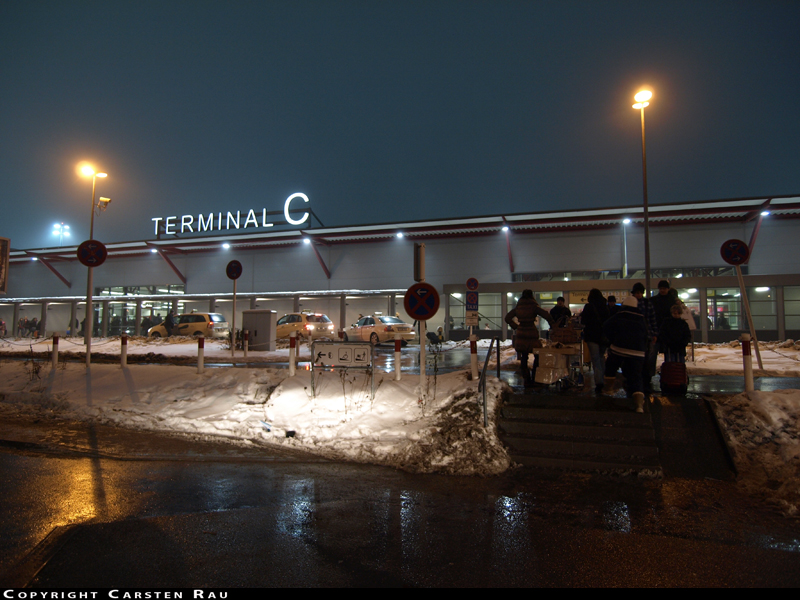 More in Reply 1 ...