There are really funny people. Also sometimes in the air, worth it a dedication!
The trip in one word:
SHAKY
"Is it worth it to fly three legs to catch something special?. It is!".
Bom dia, dear readers,
February 2014 started nicely with a trip to sunny Austria:
Austria Sun Snow Peaks INN Approach
(by
FLIEGER67
Jun 8 2014 in Trip Reports)
And here are the vids:
http://www.youtube.com/watch?v=w4ofZeolTlU
http://www.youtube.com/watch?v=GRfyk9ITs_M
http://www.youtube.com/watch?v=Ofc2jCKgk9E
One more week is gone and I should do something in Portugal.
Portugal where spring is usually much earlier than here in the middle of Europe.
Sun, warm wind and a couple of interesting planes,
sounds good, isn´t it?.
Well, we will see!
Thanx to once again:
http://www.gcmap.com/
Thursday, 13.02.2014
.
The video:
http://www.youtube.com/watch?v=AuqoqCgSjic
.
.
.
.
Service AF 1409 operated by Air France
Scheduled: 10.05 // 11.25
There is also something to do in 2014:
TRIPREPORTER 2014
auf einer größeren Karte anzeigen
And 2013, just to compare:
TRIPREPORTER 2013
auf einer größeren Karte anzeigen
Well, let me join the queues with all the people heading for the office at 8.00 am, but I´am heading for the airport, at least today!.
The car knows the way perfectly and looking forward for some quiet time at P0, impressive how less used the parking is this time of the year.
Swiftly onwards for the terminal, where the SSK presents me two OLCI selected boarding passes without a minute to wait.
Checking the screen is necessary, isn´t it?.
The inbound ex CDG looks like ok
and the outbound from gate 310, too
The ticket is fixed via Opodo, 4 legs on the confirmation, the fare this way per leg is 55.00 Euro´s.
Just for a swift lounge and apron view
Down for the groundfloor later on and another point of view about F-GUGO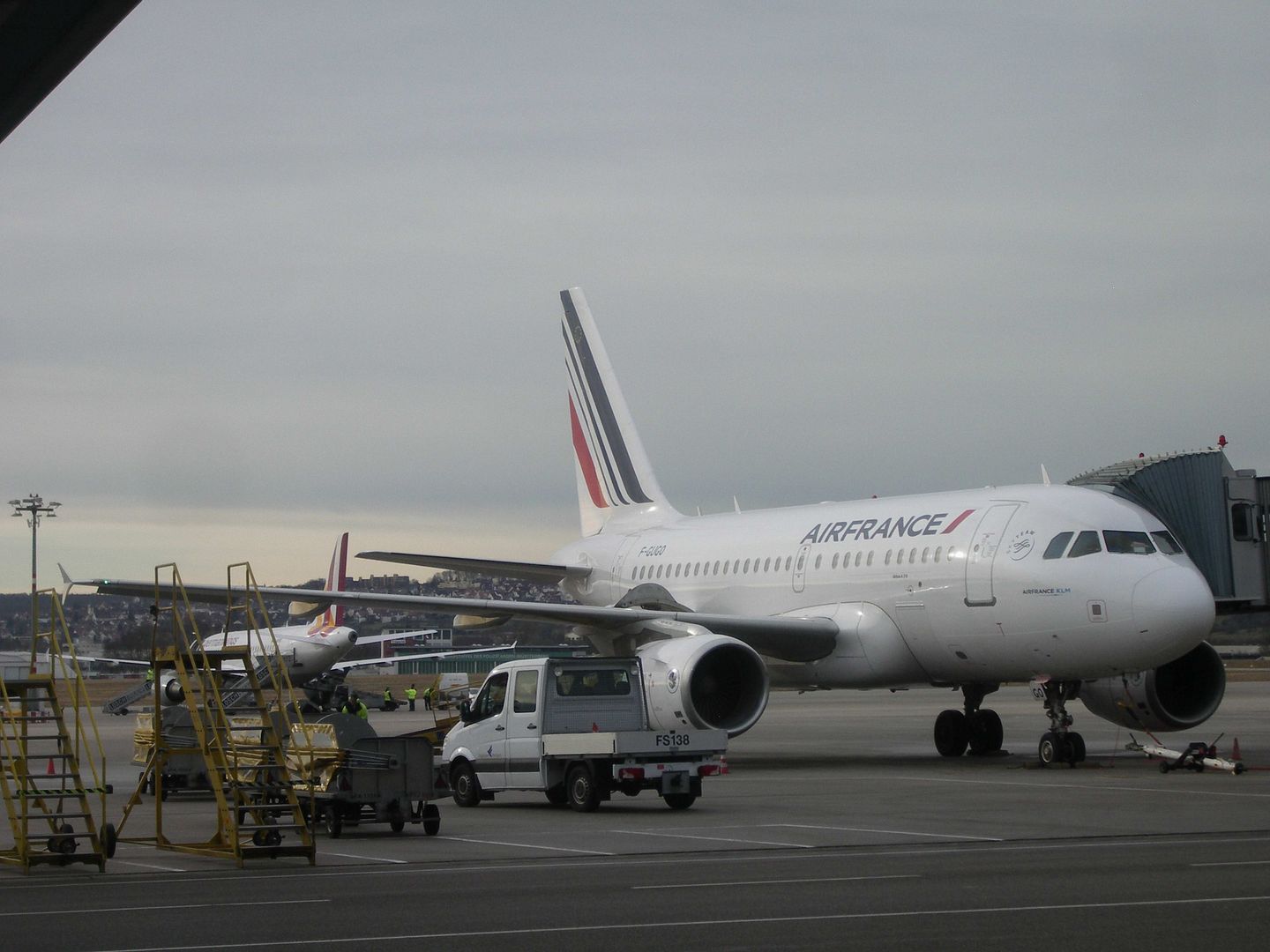 This is the scheduled Airbus A 318, no individual name to notice. Leg no. 22 on type and done not that long ago on CDG-STR.
With AF since 27.11.2006, 18 planes on type are in the fleet. There are no stories to show here.
Boarding looks like certainly on time!.
Cabin crew is all female, three women, elder and nice.
One large, slim, short black hair, age around 50, well if I´am looking like so good in a couple of years, lucky me!. Really nice by the way.
Cockpit crew is from France, the "Pilote" with a nice welcome during boarding.
No route or flightlevel info
Time now to leave the "Flughafen Stuttgart".
10.00 am, short ahead to schedule,1.00 hour by "AirFrance" from "Two-Five".
4 degrees, dry with some high clouds.
Just some interior views with the dark blue fabric seats, the legroom is ok and it´s clean so far.
We have a very close to 100% load with a good number of biz travellers on the way.
23D for me, the last row aisle and also here, all seats are taken
Lisbonne, no way and there is absolutely no need for me to go there, never ever!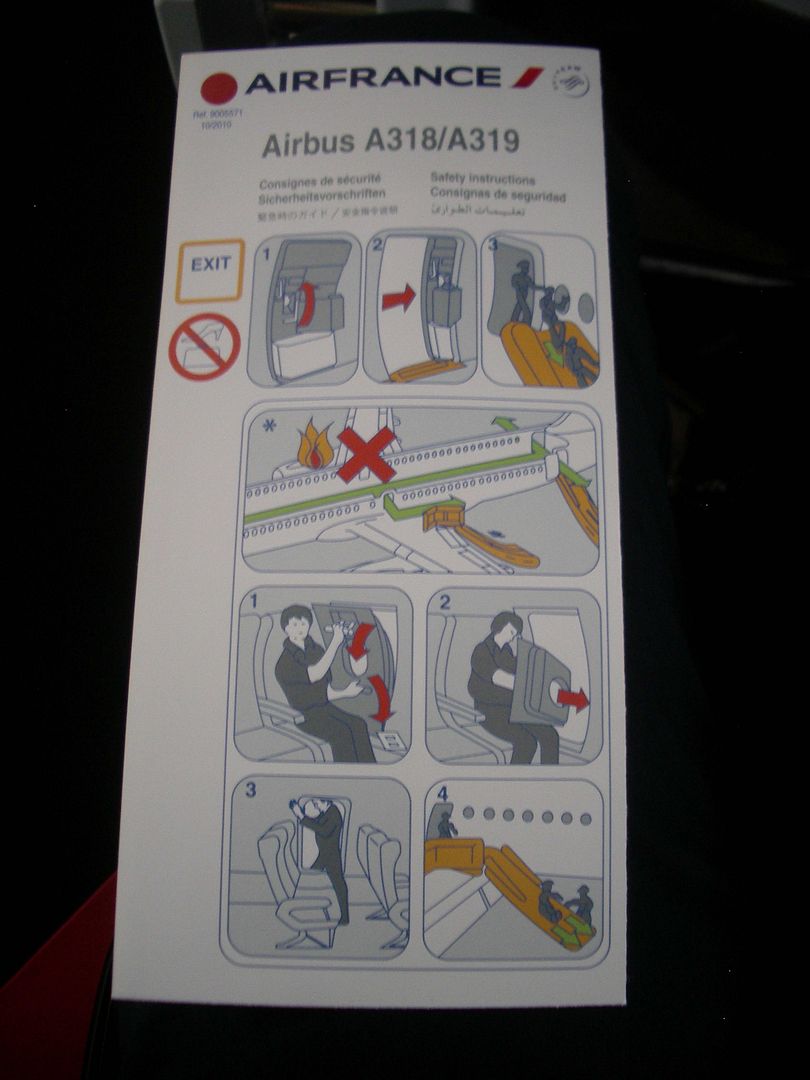 Service AF style, cookies, free drinks and soon thereafter we are at the "Aéroport Paris-Charles-de-Gaulle". Touchdown at the 2700 meters "Two-Six-Left", 11.10 am, 15 minutes ahead to schedule, 6 degrees, cloudy and wet
-------CONTINUED BELOW----